We would like to express our thanks for your interest in Cosmo Darts.
We are pleased to announce the upcoming release of the new products and they are listed as follows:
Fit Flight × Shea Cole
The second model of Shea Cole signature flights. A phoenix with the exotic coloring and elaborate feathers is printed.
Fit Flight Shape and Teardrop are available.
Fit Flight (AIR) × Mickey Mansell
The signature flights of Mickey Mansell who is actively playing in the PDC circuit.
Fit Flight Standard and Fit Flight AIR Kite are available.
The above products are available for sale from March 21st, 2017.
Please click here for more details↓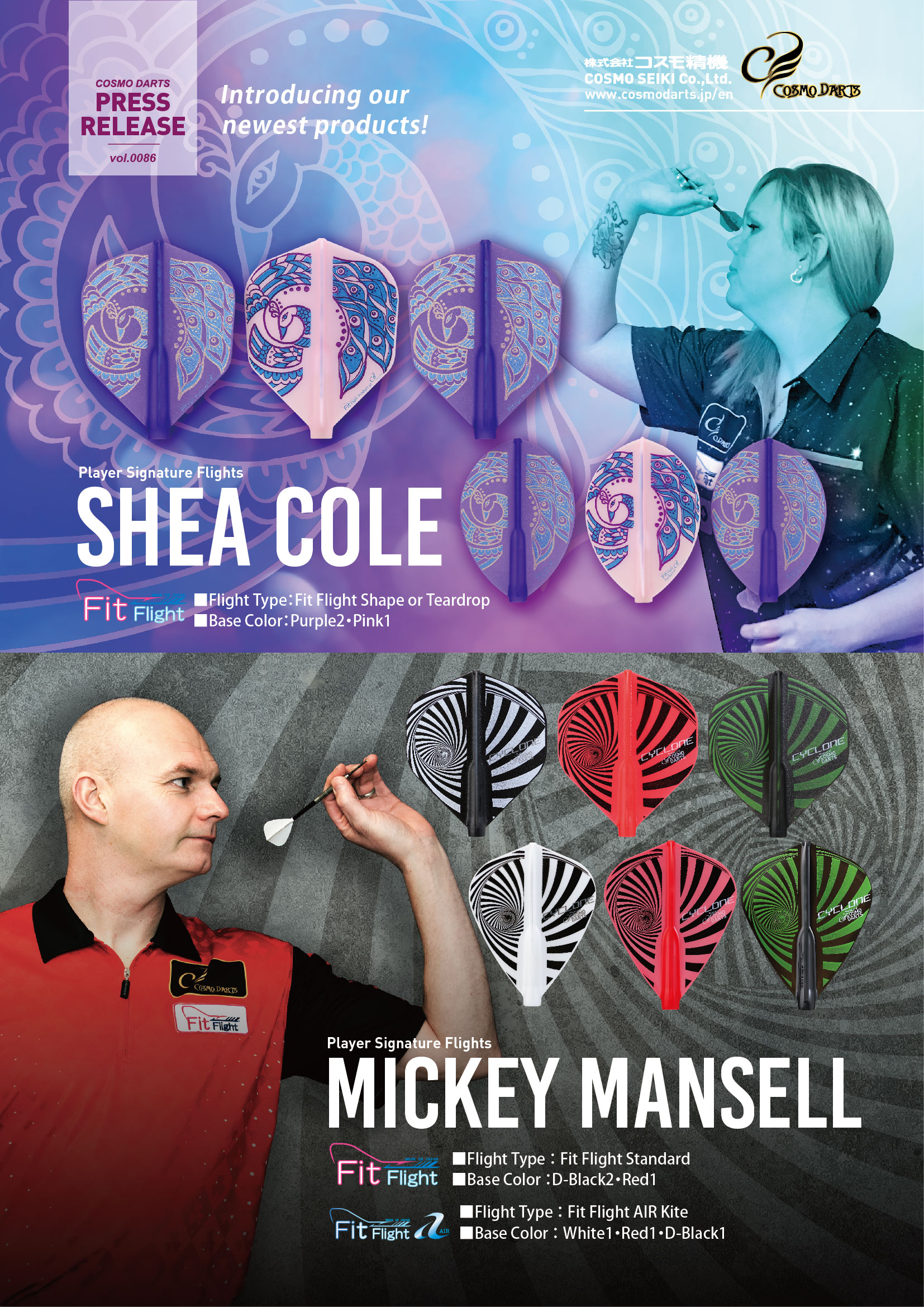 Thank you in advance for your consideration.