We would like to express our thanks for your interest in Cosmo Darts.
We are pleased to announce the upcoming release of the new products and they are listed as follows:
Fit Flight × Hideki Aizono 2
The second signature flights of Hideki Aizono who competes on the JAPAN tour.
Fit Flight Standard and Shape are available.
Fit Flight (AIR) × Juggler / Cloud
Fit Flight (AIR) × Juggler / Primates
Special sparkling Fit Flight/Fit Flight AIR are used for "Cloud". If you like glitter, you will love this flights!
Juggler/Juggler QUEEN flights are limited in quantity. Please don't miss your chance to get the one you like!
The above products are available for sale from June 20th, 2017.
Please click here for more details↓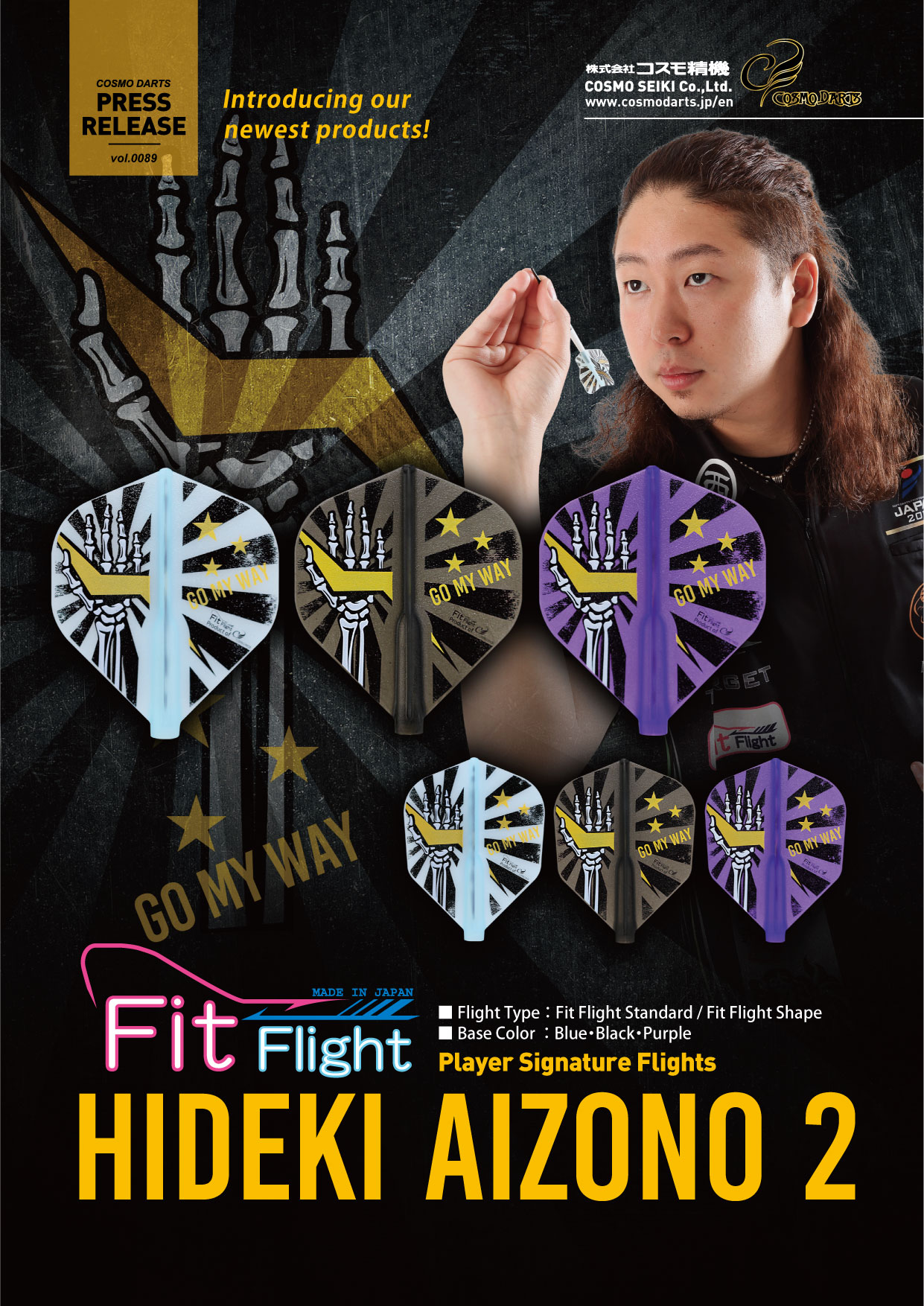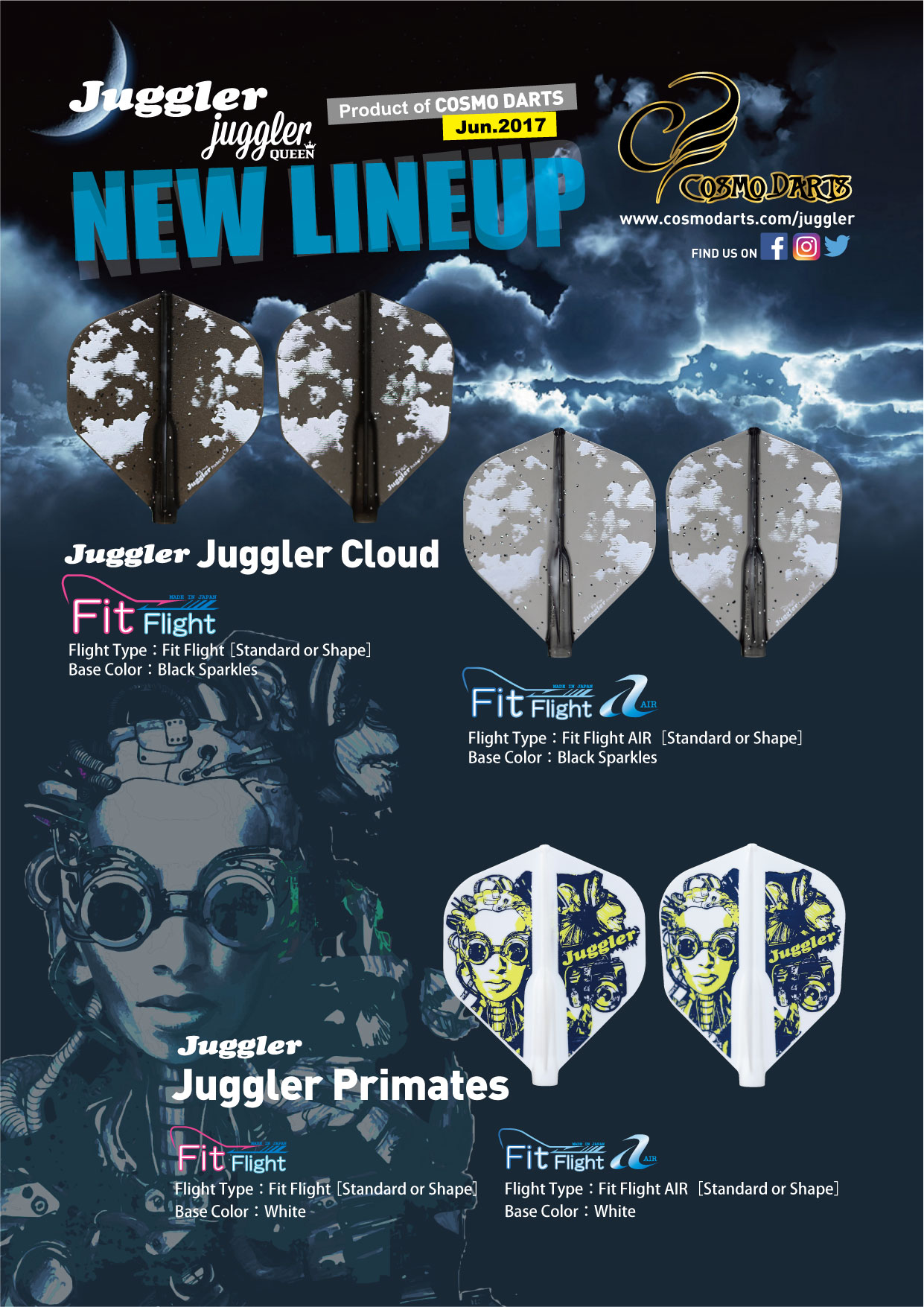 Notice of discontinued item (Fit Flight DELTA)
We are sorry to inform you that we have decided to stop our production of long seller product "Fit Flight DELTA". We will continue selling it till the end of August while stocks last. Thank you for your understanding and cooperation.