We would like to express our thanks for your interest in Cosmo Darts.
We are pleased to announce the upcoming release of the new products and they are listed as follows:
Fit Flight AIR × Rie Hoshino 3
The third signature flights of Rie Hoshino who competes on the JAPAN LADIES tour.
Two choices are available, Fit Flight AIR Shape in Clear flights or Fit Flight AIR Shape in Blue, Yellow, and Pink flights.
Fit Flight (AIR) × Juggler / Old Map
Fit Flight (AIR) × Juggler QUEEN / firework
The summer days are almost here and it's time to change your flights to summery design!
Both Old Map and firework are available in Fit Flight and Fit Flight AIR.
Juggler/Juggler QUEEN flights are limited in quantity. Please don't miss your chance to get the one you like!
The above products are available for sale from July 18th, 2017.
Please click here for more details↓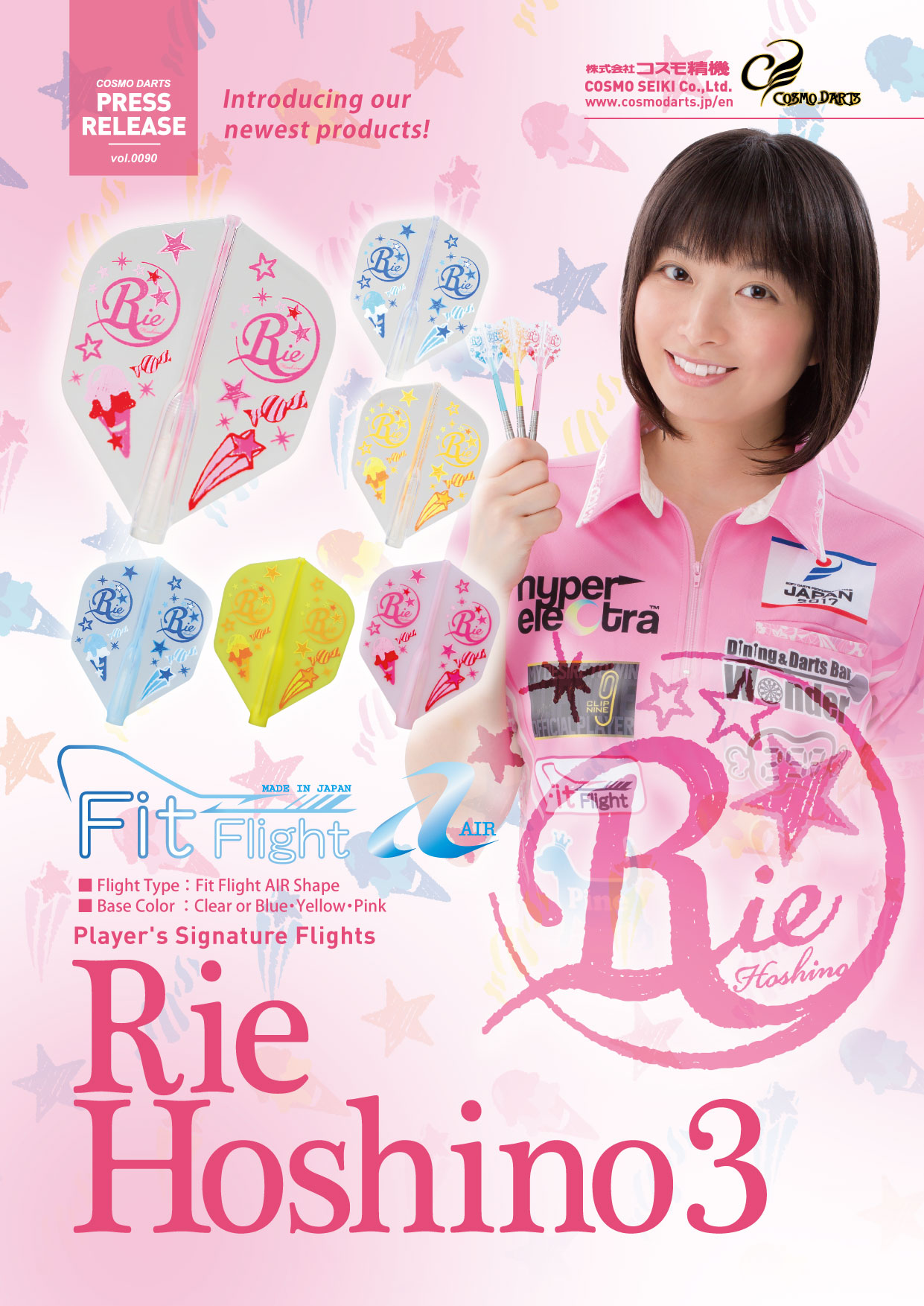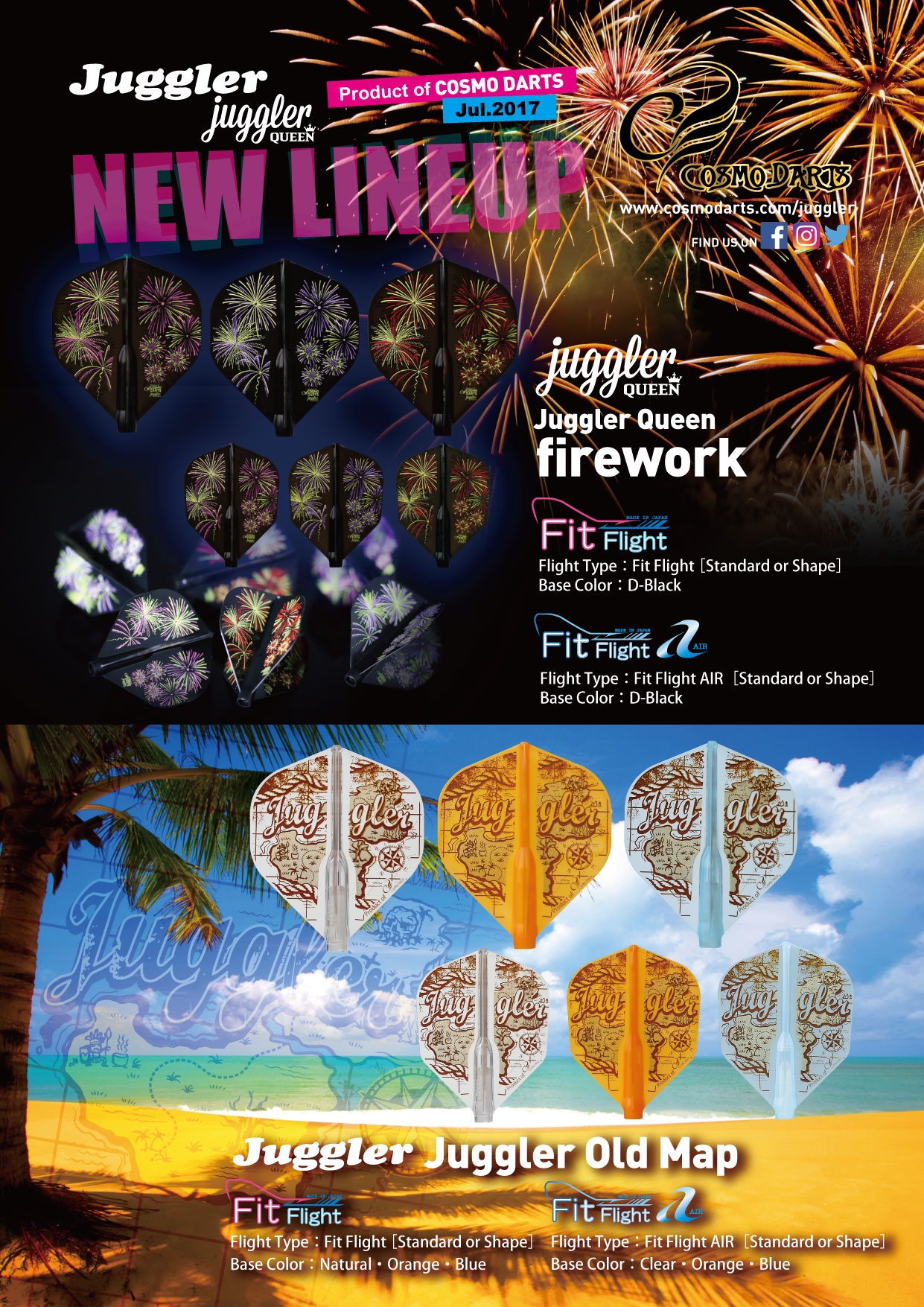 Thank you in advance for your consideration.