First, we would like to give our gratitude to everyone for your continued support.
And now, we would like to announce three new products that will be available starting from May 23rd, 2018.
Our three new products will be the following:
---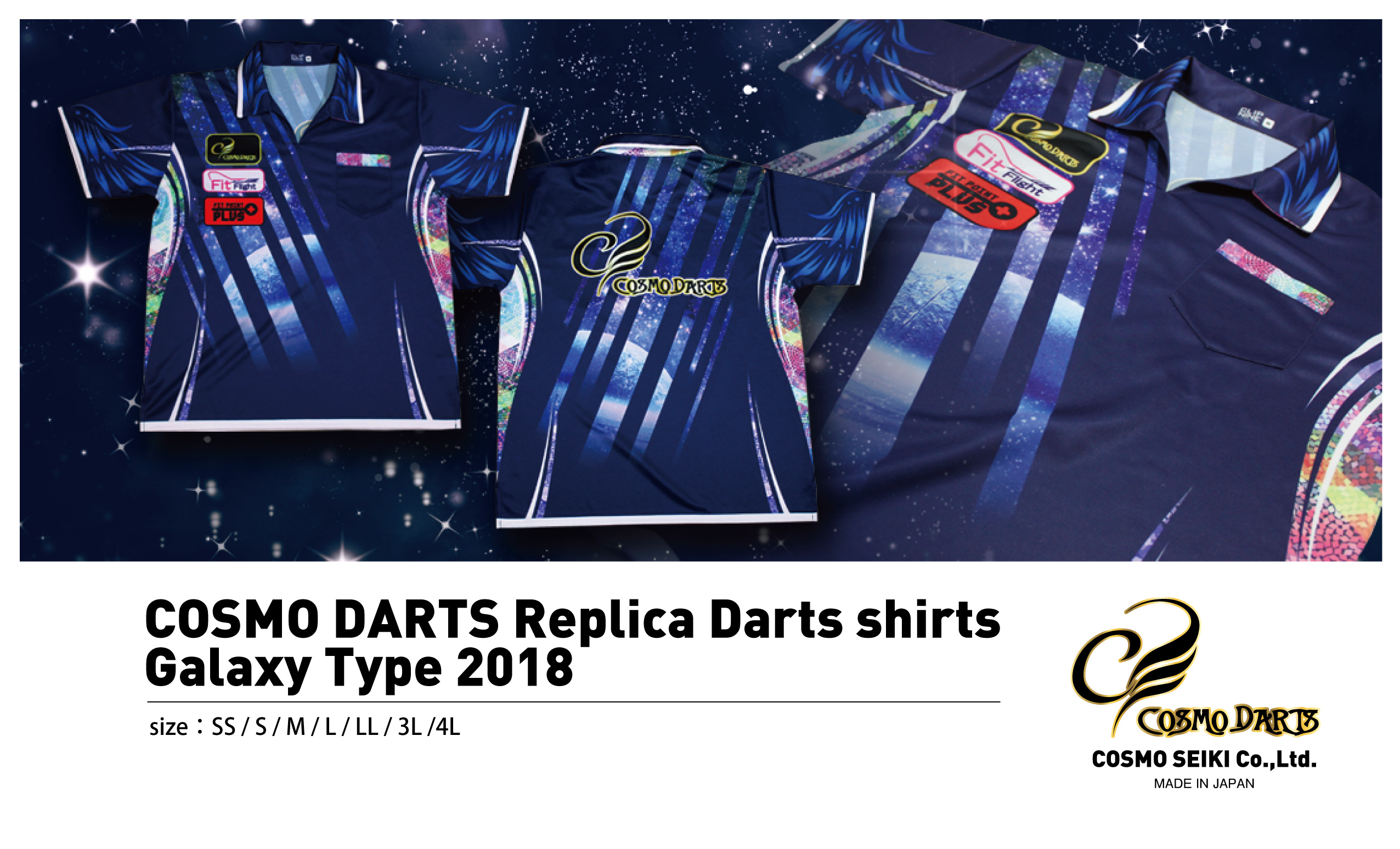 COSMO DARTS Replica Dart Shirt 2018
Breathable fabric to keep you comfortable during your game. Available in 7 different sizes.
Size:SS / S / M / L / LL / 3L / 4L
---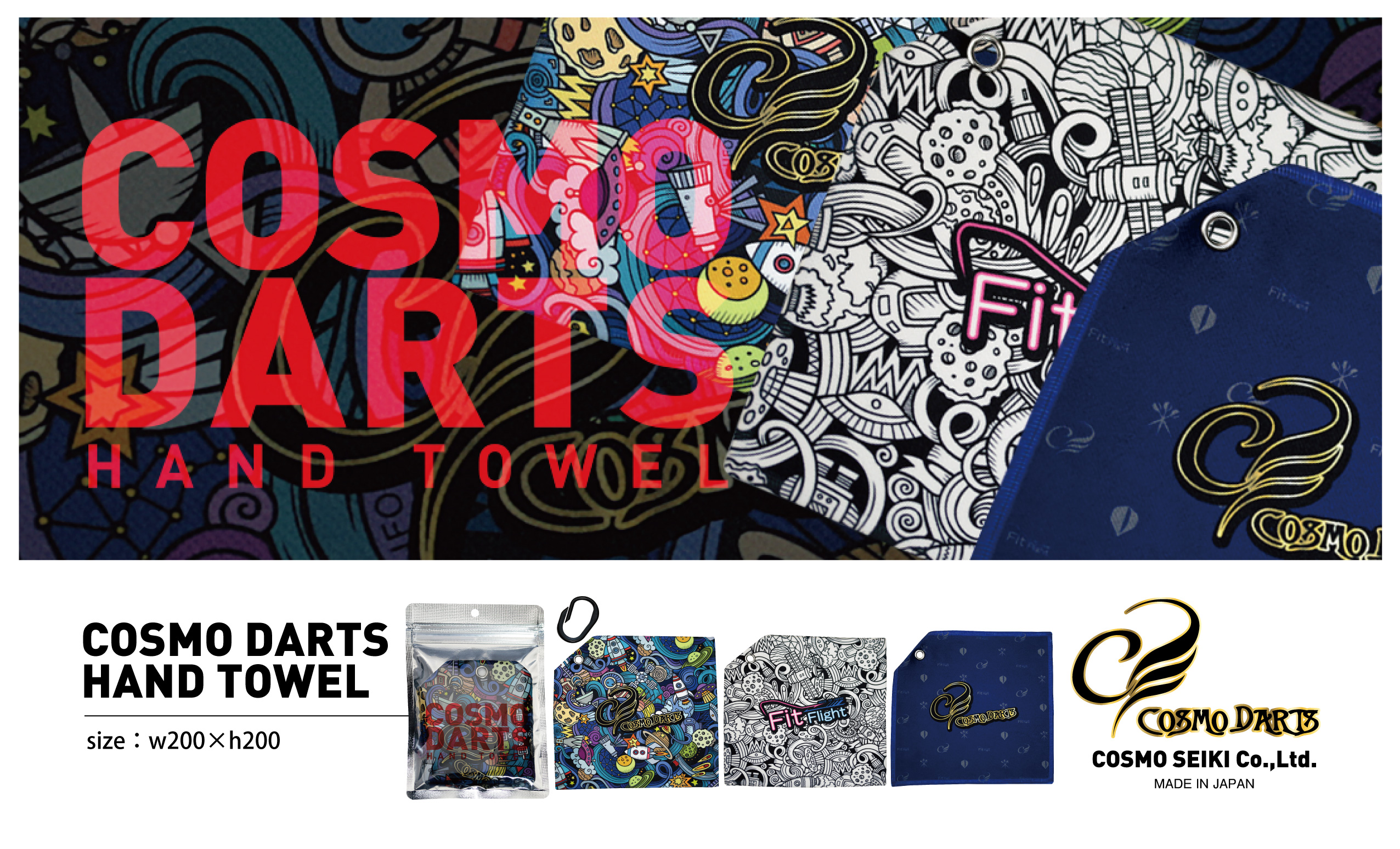 COSMO DARTS Hand towel
Hand towel with a full print of our popular graphics.
Great for a little gift.
W200×H200(mm) with a plastic carabiner 
---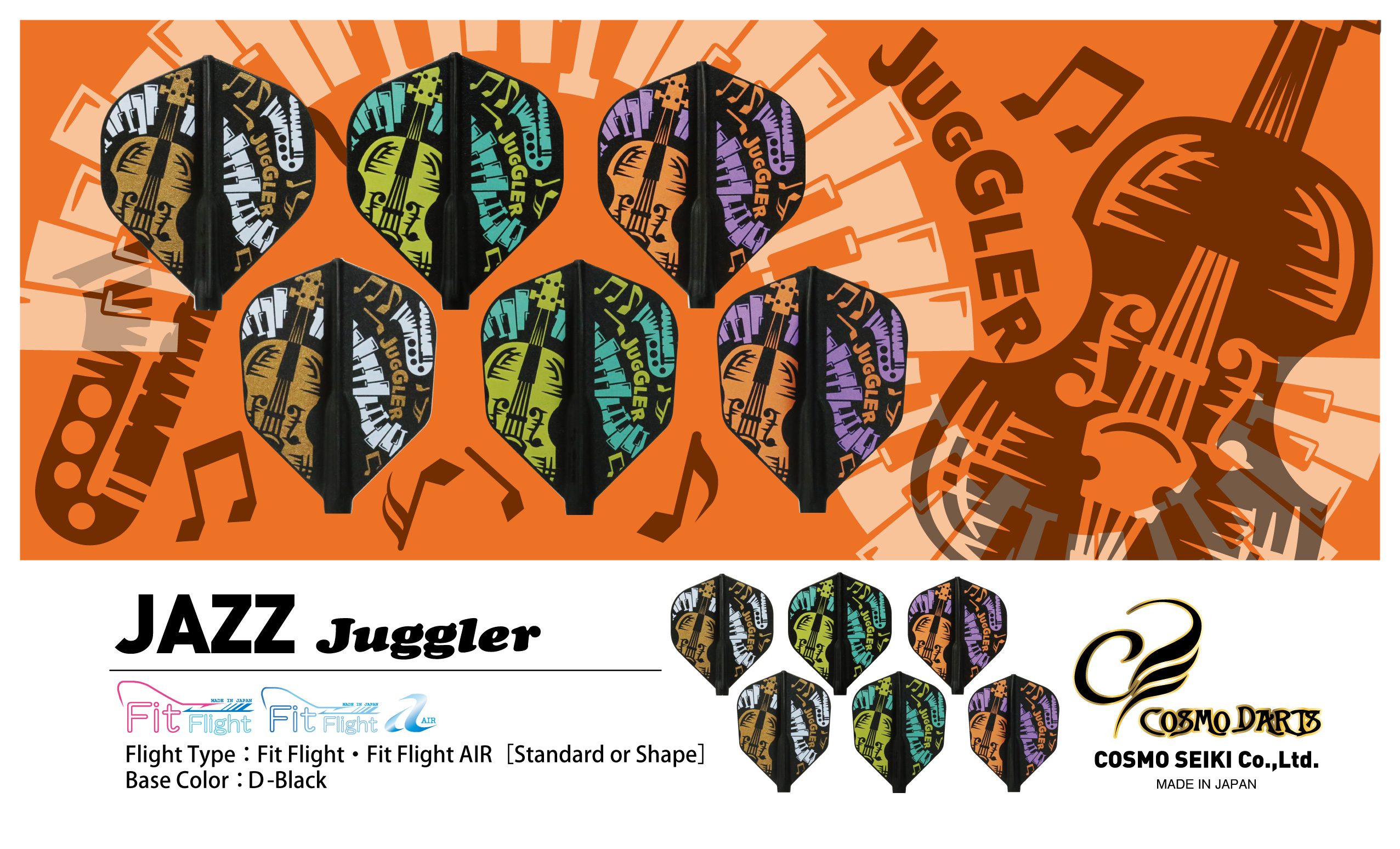 Fit Flight (AIR) × Juggler / JAZZ
Fit Flight and Fit Flight AIR are available [Standard and Shape].
* As this is a limited run, we thank you for understanding when it sells out.
Please reserve or purchase one as soon as possible.
These items will be available for purchase May 23rd. Get them while you can.