As always, we would like to start by thanking everyone for their continued support!
It's time for us to announce our new October 2018 lineup which we will release on the 29th.
---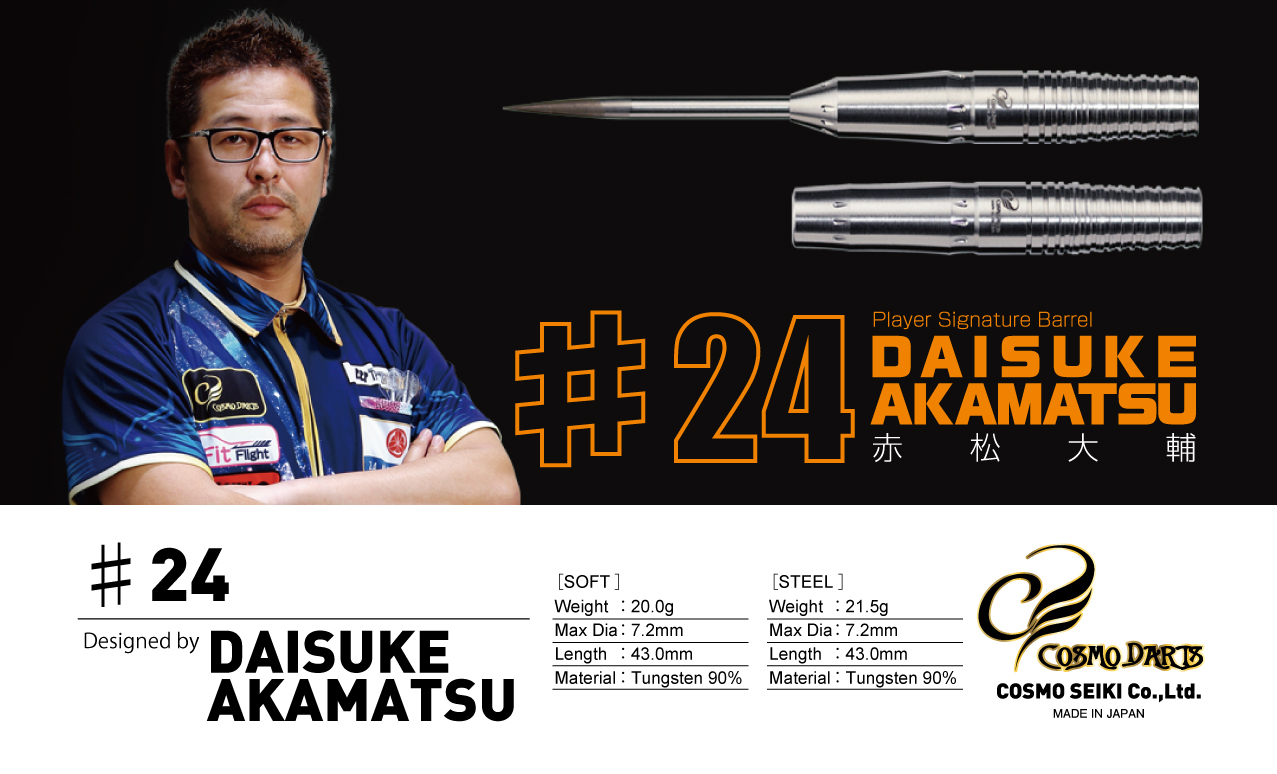 #24 / #24 Steel
We're releasing a new signature barrel by Japanese star Daisuke Akamatsu. Daisuke is active on the PDC Asian Tour and DARTLIVE's THE WORLD competition among other competitions throughout the globe.
After many attempts, we finally created Daisuke's diamond in the rough.
With the simple grip Daisuke sought, the weight and balance give this barrel a true dependable feeling.
SOFT TIP|Length:43.0mm / Diameter:7.2mm / Weight:20.0g 
STEEL TIP|Length:43.0mm /Diameter:7.2mm / Weight:21.5g 
---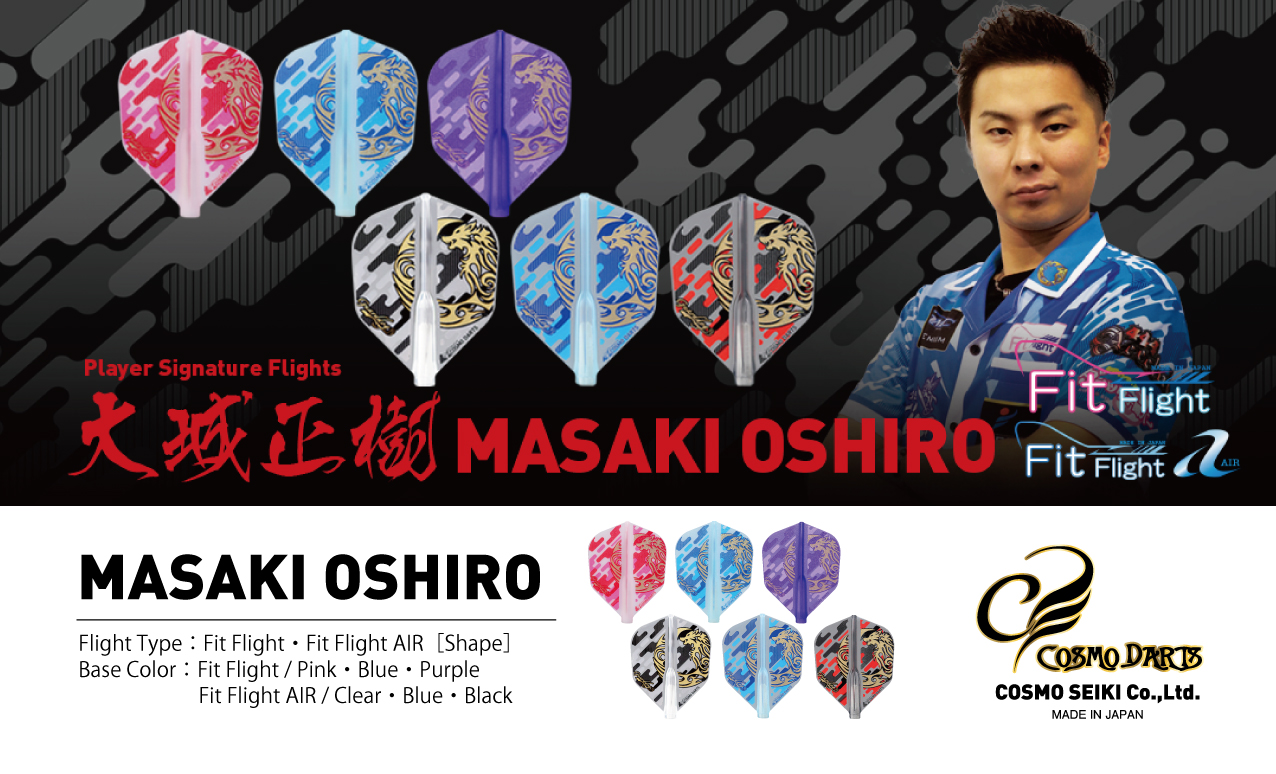 Fit Flight (AIR) × MASAKI OSHIRO 2
This is our second flight to make with JAPAN 2018 BLUE SEASON's top player, Masaki Oshiro. We based this design off of that of his jersey and finished it off with a multitude of colors.
It will be available in Fit Flight、Fit Flight AIR Shape.
---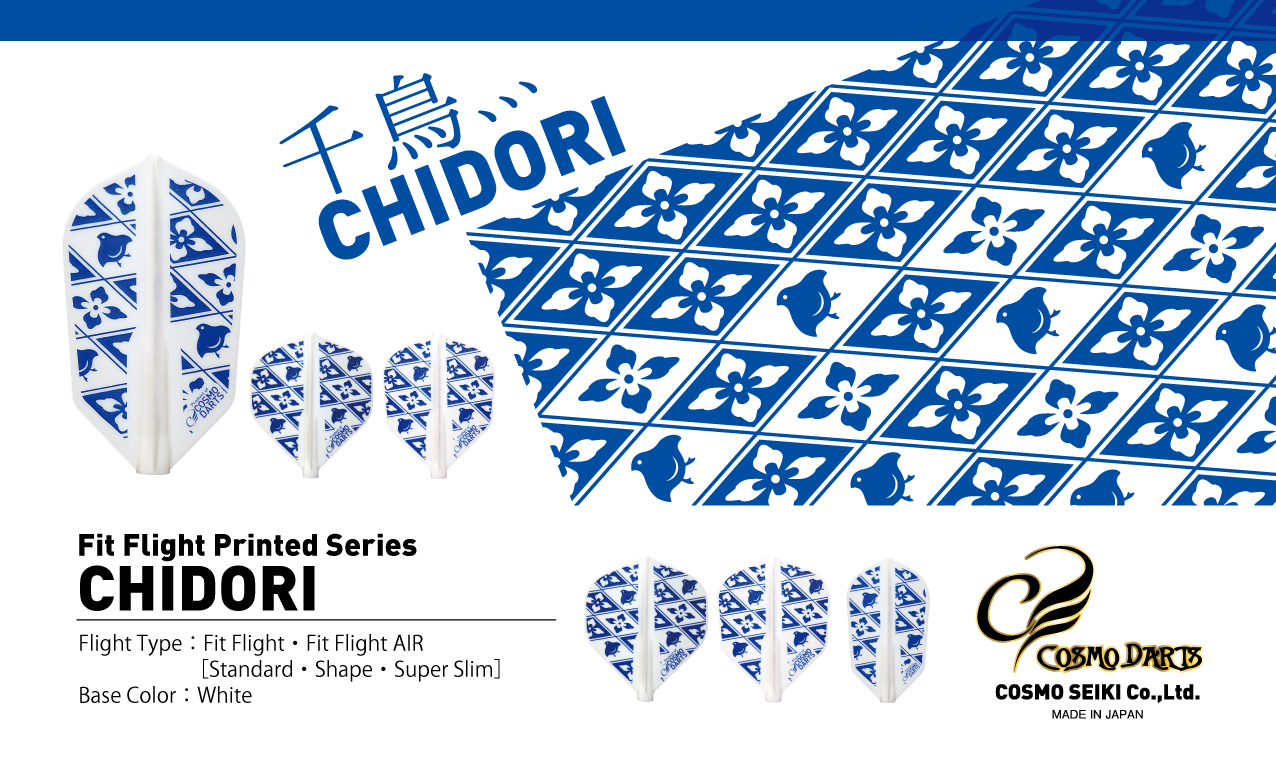 Fit Flight (AIR) Printed Series|Chidori
This month Cosmo Darts is proud to announce a series, "Fit Flight (AIR) Printed Series." Unlike the one-off Juggler prints or the permanent player's signature series, we will print flights in this series for a limited period of time before retiring them for the next design.
The first design that we'd like to offer you in our newest lineup is the Japanese version of the popular "Hounds Tooth" pattern.
These flights will be available in both Fit Flight and Fit Flight AIR Standard, Shape, and Super Slim.
What will the next design be?
These products will be available on October 29th, 2018. We hope you buy them all!