As always, we would like to start by thanking everyone for your continued support! It's time for us to announce our new great items which we will release on December 25, 2018!
---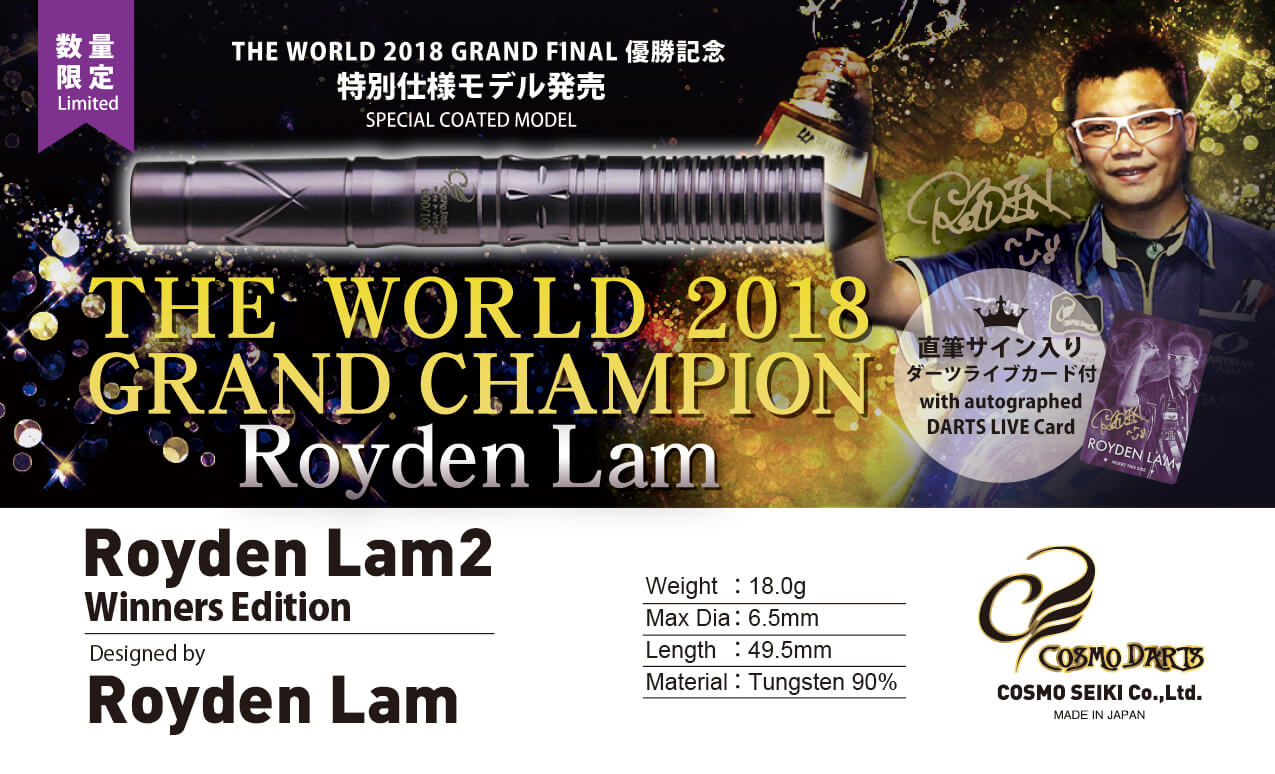 ROYDEN LAM 2 WINNERS EDITION
Last month after an outstanding performance, Royden Lam was crowned champion of THE WORLD GRAND FINAL 2018! In honor of this remarkable achievement we are releasing a limited ROYDEN LAM 2 Winners Edition. The Winner edition is special coated version of his current signature barrel ROYDEN LAM 2. We are even including a DRATSLIVE card autographed by Royden! This item is extremely limited in quantity. So, don't miss your chance to get Royden's ultra-rare models.
Length:49.5mm /Max Diameter:6.5mm /Weight:18.0g
---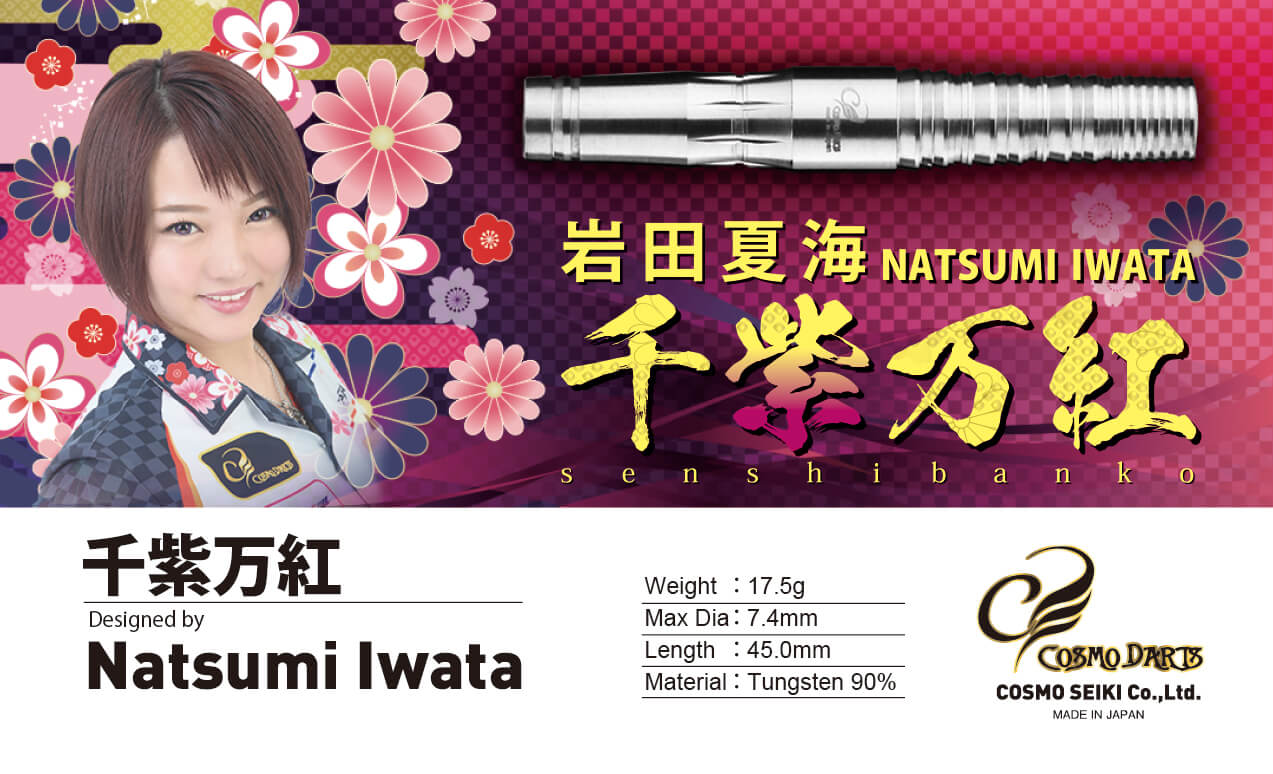 千紫万紅 (senshibanko)
Riding the wave with Natsumi Iwata after her first victory in JAPAN LADIES this year, we are releasing a new signature barrels celebrating her great achievement. The new barrels keep the shape of her first signature barrel, Hyakka-Ryouran, but brushed them up to make the line trace stand out more. Senshibanko is made with high quality design and adjusted cut design.
Length:45.0mm / Max Diameter:7.4mm /Weight:17.5g 
These items will be available for purchase on December 25th, 2018.