As always thank you so much for your continued patronage.
It's time for us to announce our July products.
Design Contest Fit Flight
Design Contest Fit Flight AIR
At the end of April, we held our first ever #myFitFlightDesign contest.
People all over the world wowed us with over 400 design submissions.
Out of 9 finalists determined by us here at Cosmo Darts, another 800 people took part in voting for the top 3 designs they wanted to see us make.
It gives us great honor to present the following three winners!
---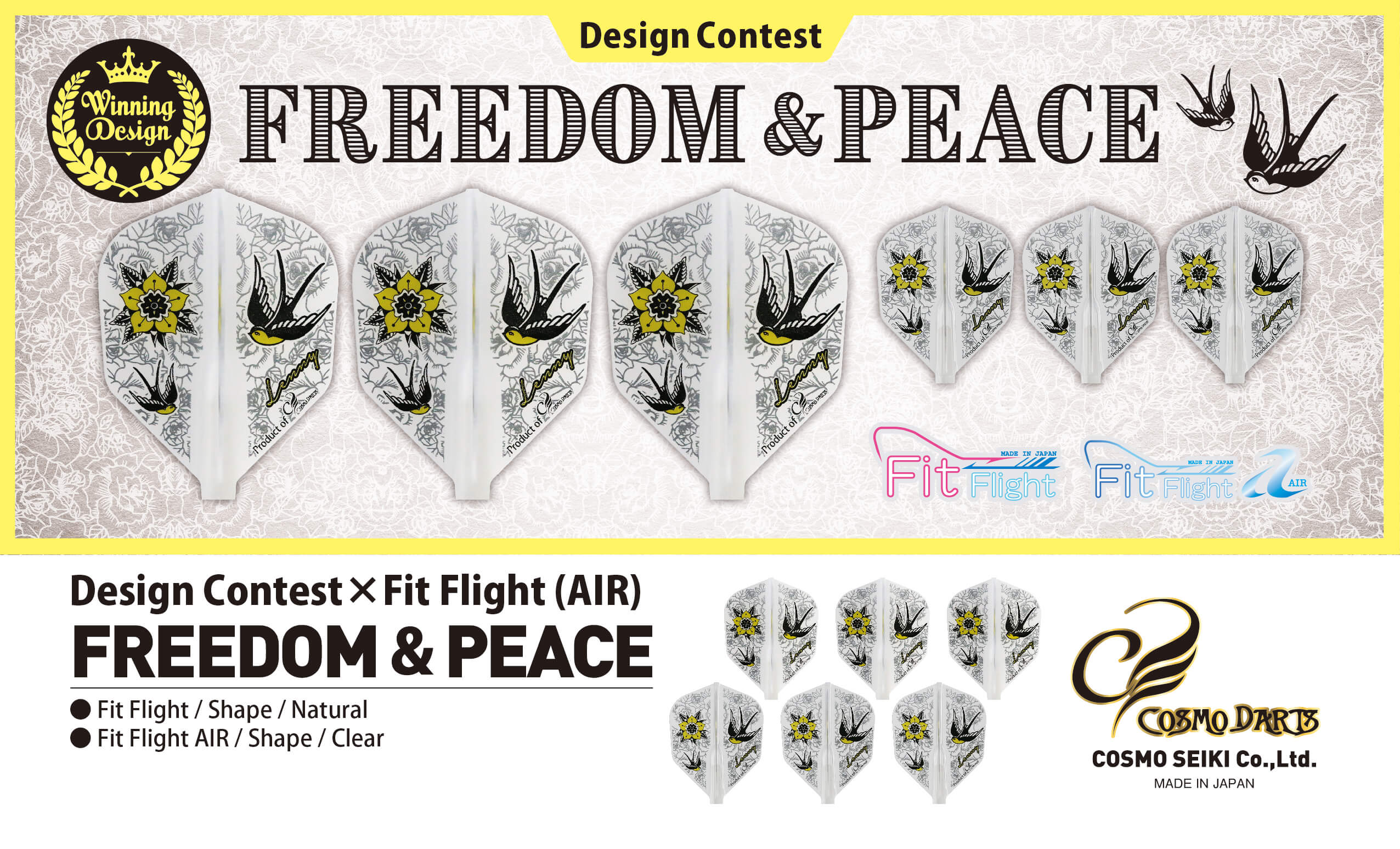 FREEDOM & PEACE Designed by Lenny
Garnering 747 points, Lenny's beautiful and unique design topped the competition by almost 200 points!
---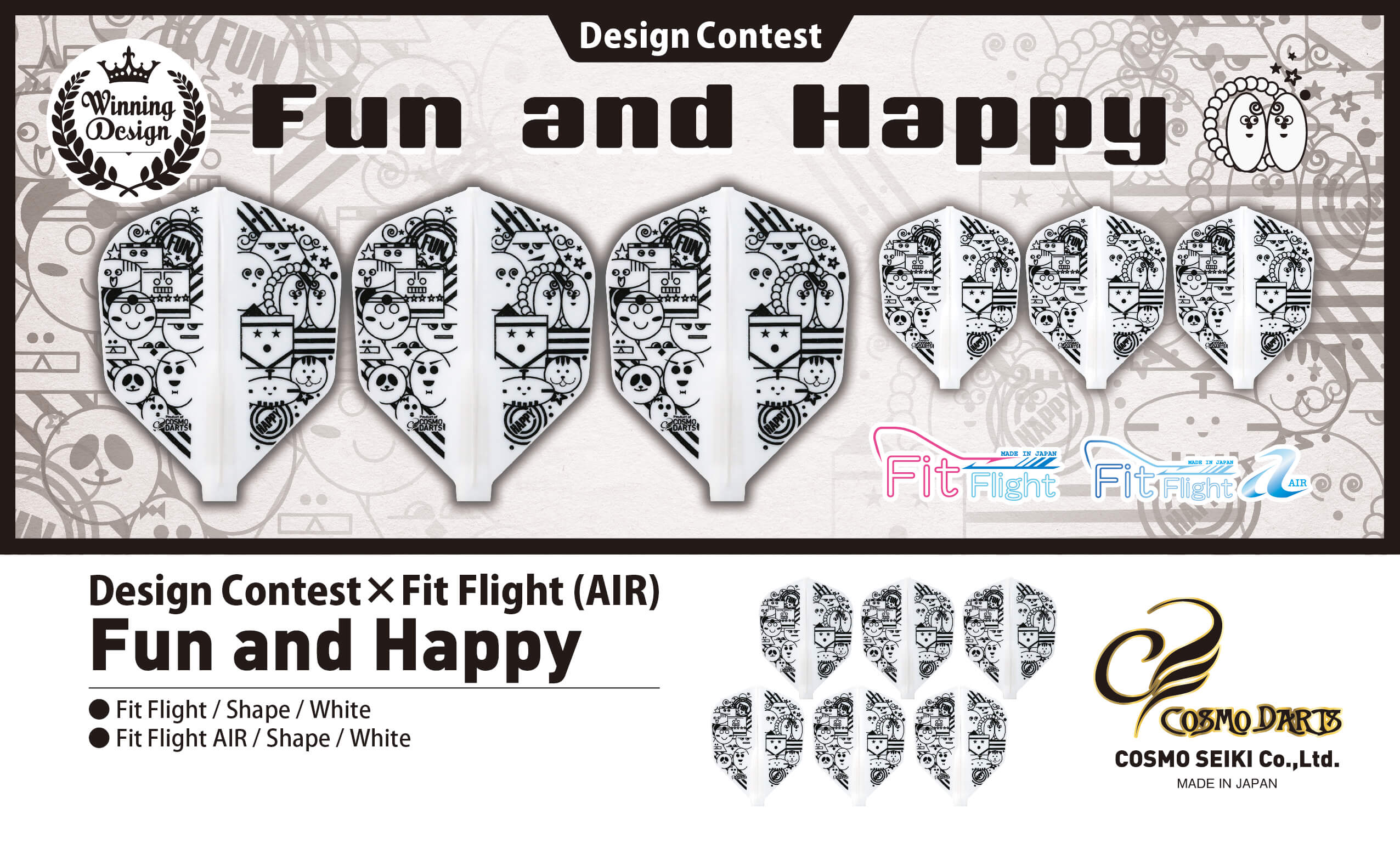 Fun and Happy Designed by Rita Ip
Rita Ip's Fun and Happy people drew the most unique number of votes (but not as many first place votes as Lenny's).
---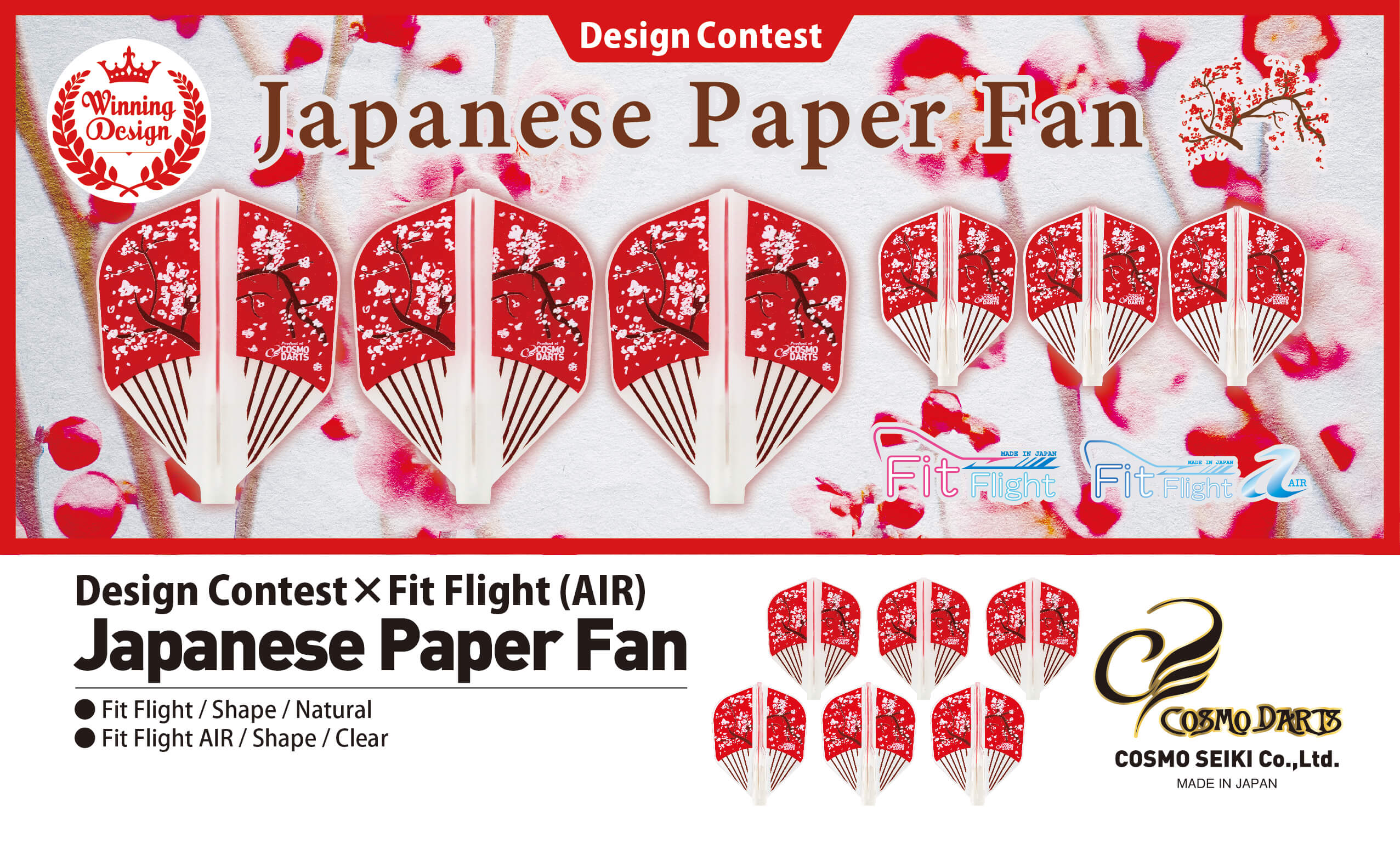 Japanese Paper Fan Designed by マギー/mui mui
Maggy / mui mui had one of the most original designs in the contest, utilizing the shape of the flight and incorporating it into the design to create this magnificent work.
---
All of these flights will be available in Fit Flight Shape and Fit Flight AIR Shape.
They will be available from us starting July 28th.
We would like to thank everyone who partook in this contest. Thank you for so many creative and wonderful designs as well as taking the time to let us know which ones were your favorite.
Voting prize winners will be announced July 17th, 2019 on our social media platforms.
To see the complete results of the voting contest, please go here: http://events.cosmodarts.jp/design/vote/contest.php