We're marching straight at you this March with these great new items!
---
Fit Flight (AIR) × Darius LABANAUSKAS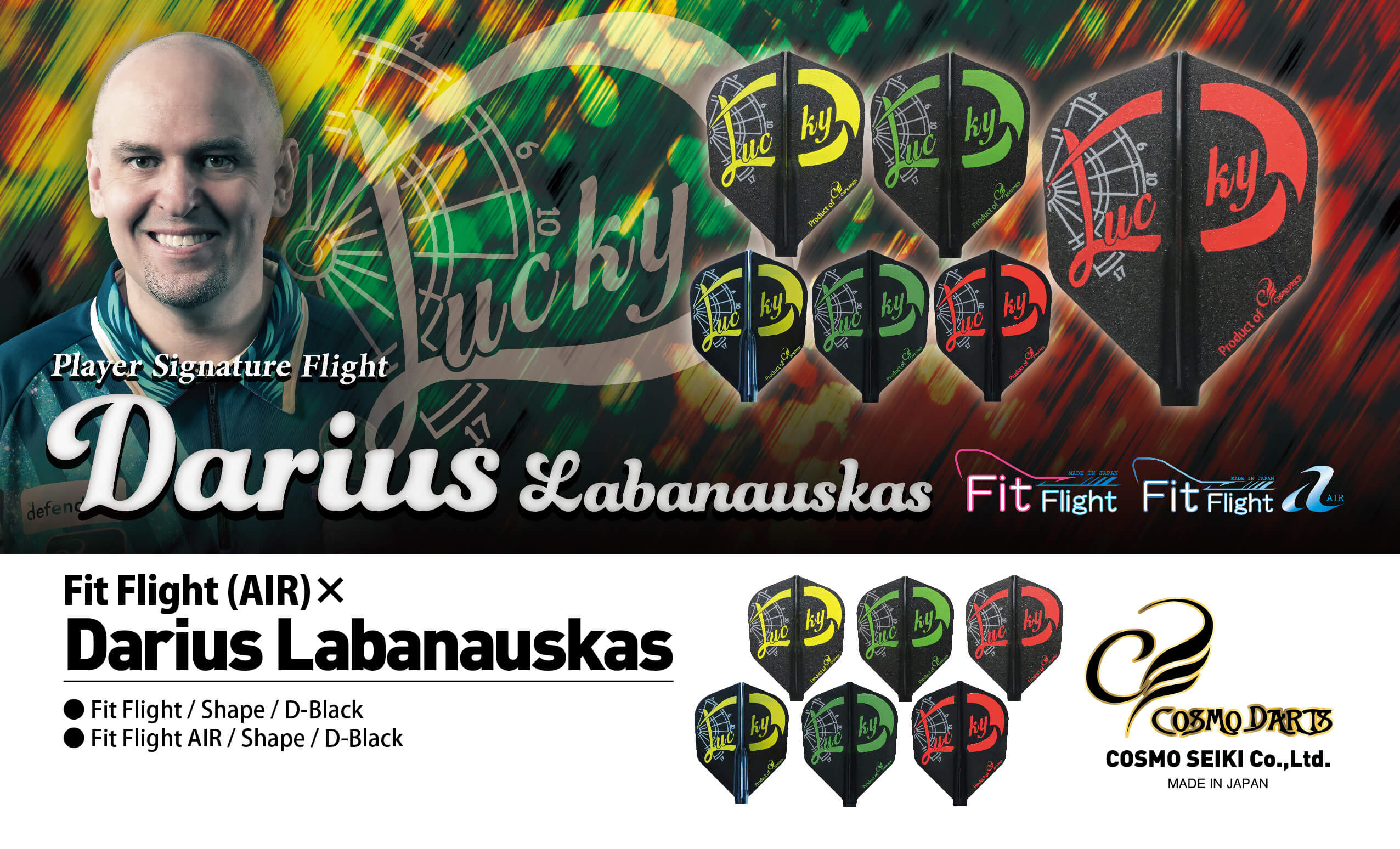 Darius "Lucky D" Labanauskas has made his name with back to back outstanding performances at the PDC's World Championships! Grab yourself a bit of his luck with the flights he uses. Available in both Fit Flight and Fit Flight AIR Shape (Lucky D plays with Fit Flight AIR, if you're curious).
---
Juggler QUEEN Music 3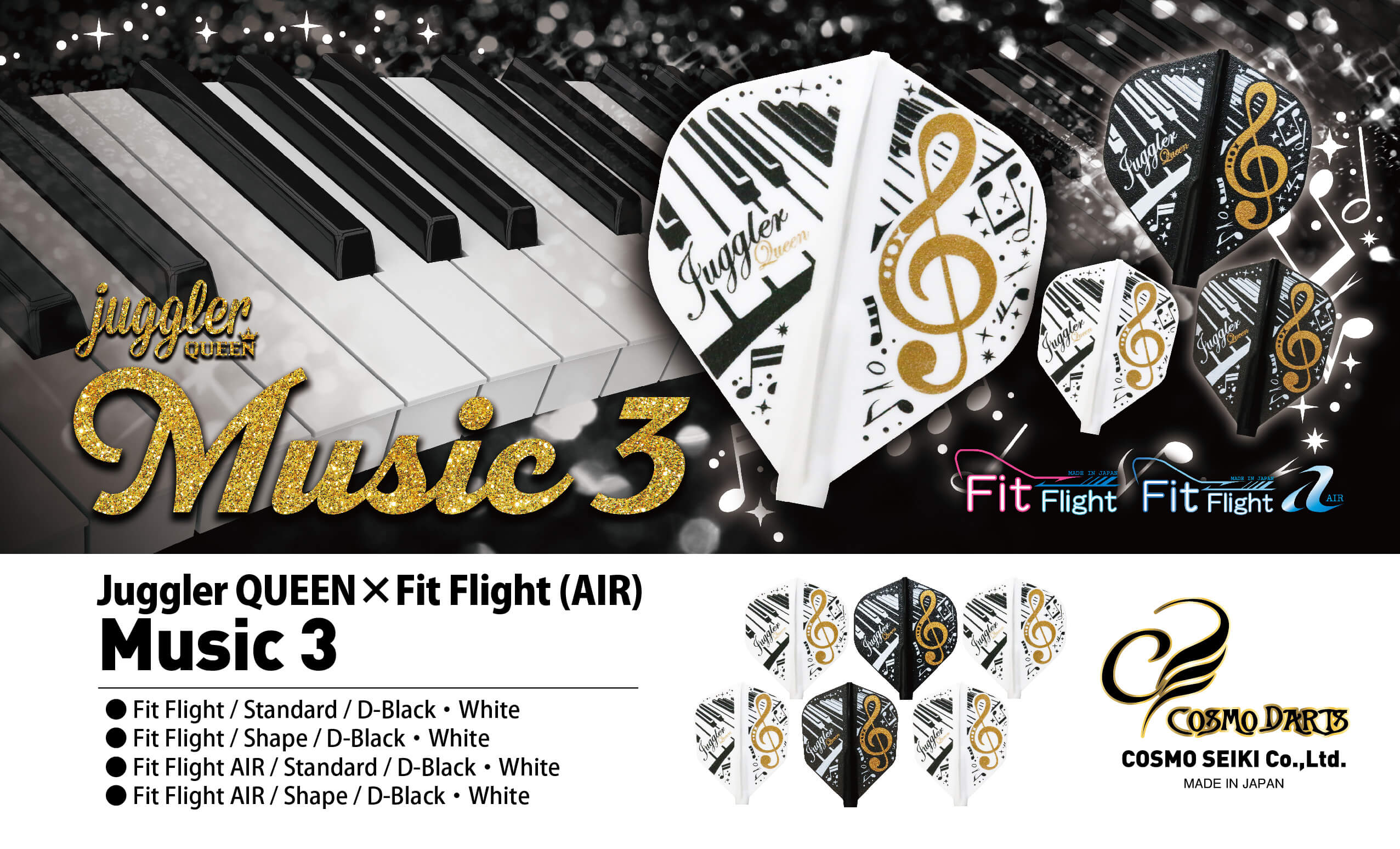 Get your song on with our third round of Juggler QUEEN Music flights! Available in Fit Flight and Fit Flight AIR Standard and Shape!
---
Fit Point PLUS New Colors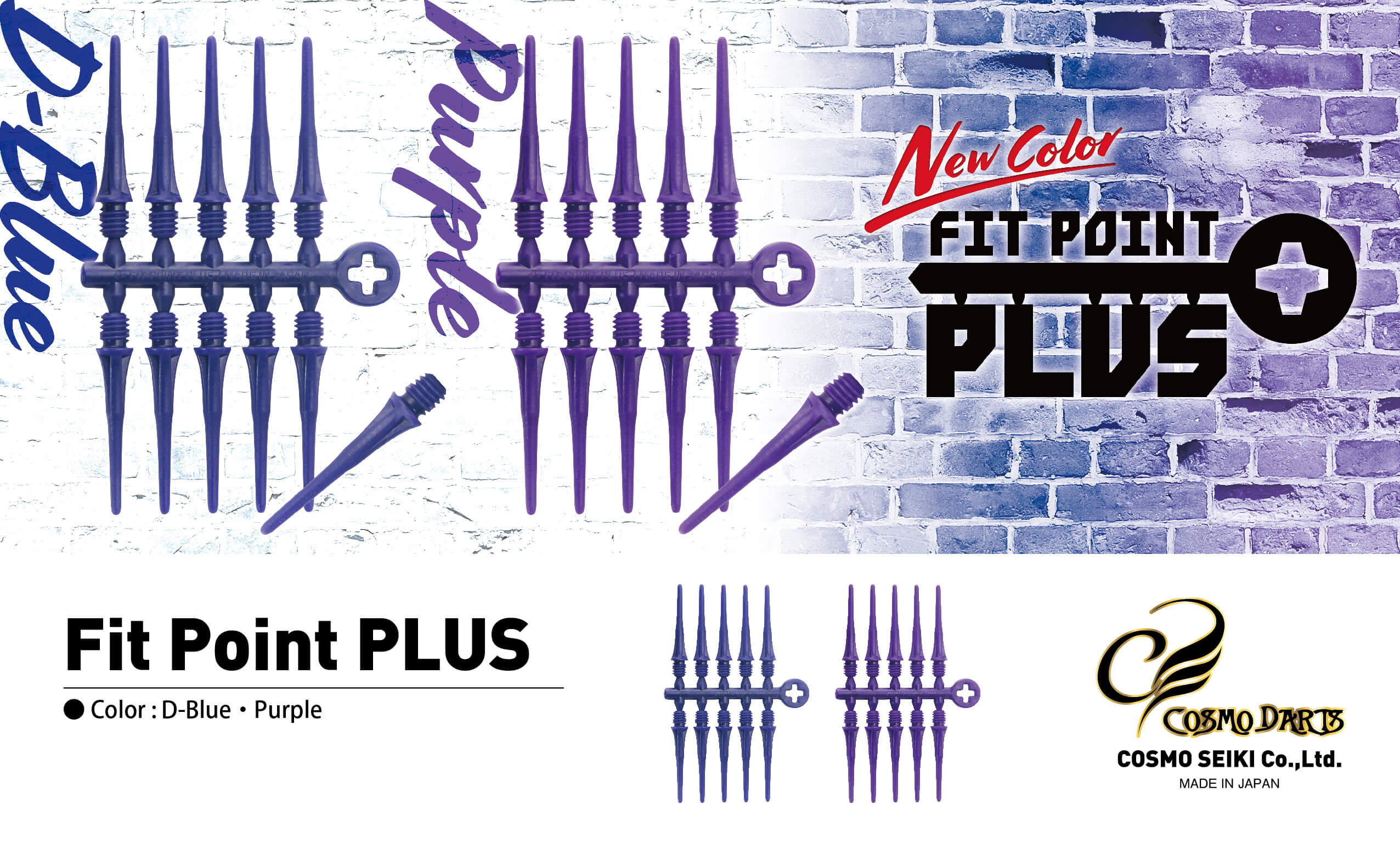 For the first time in forever, we've added some colors to our ever popular Fit Point PLUS lineup.
The D-Blue and Purple match perfectly with the D-Blue and Purple Fit Flights
※D-Blue will replace the current Blue in the lineup. Blue will no longer be available once current stock is exhausted.
---
RUITS OF THE LOOM × COSMO DARTS T-Shirt|Tiling
FRUITS OF THE LOOM × COSMO DARTS Long sleeve shirt|Box logo
New duds for the spring! Tile yourself in Cosmo Darts, or bring it home with a solid one point, which ever you choose, you'll be styling!
These products will go on sale March 28th, so be sure to ask your local Cosmo dealer about their availability!