Hello there!
It's the post you all have been waiting for since the end of May! It's time to announce the winners of our second Design-Vote-Win competition! We'd like to thank everyone who submitted a design. There were truly some amazing designs this year and we're sad that we could not make them all.
Also, thank you to everyone who voted. We hope the one you liked winds up at the end of your dart!
And now for the winners (in no particular order)!
---
Design Contest Fit Flight
Design Contest Fit Flight AIR
Purple & Blue Pattern Designed by Matthew Porter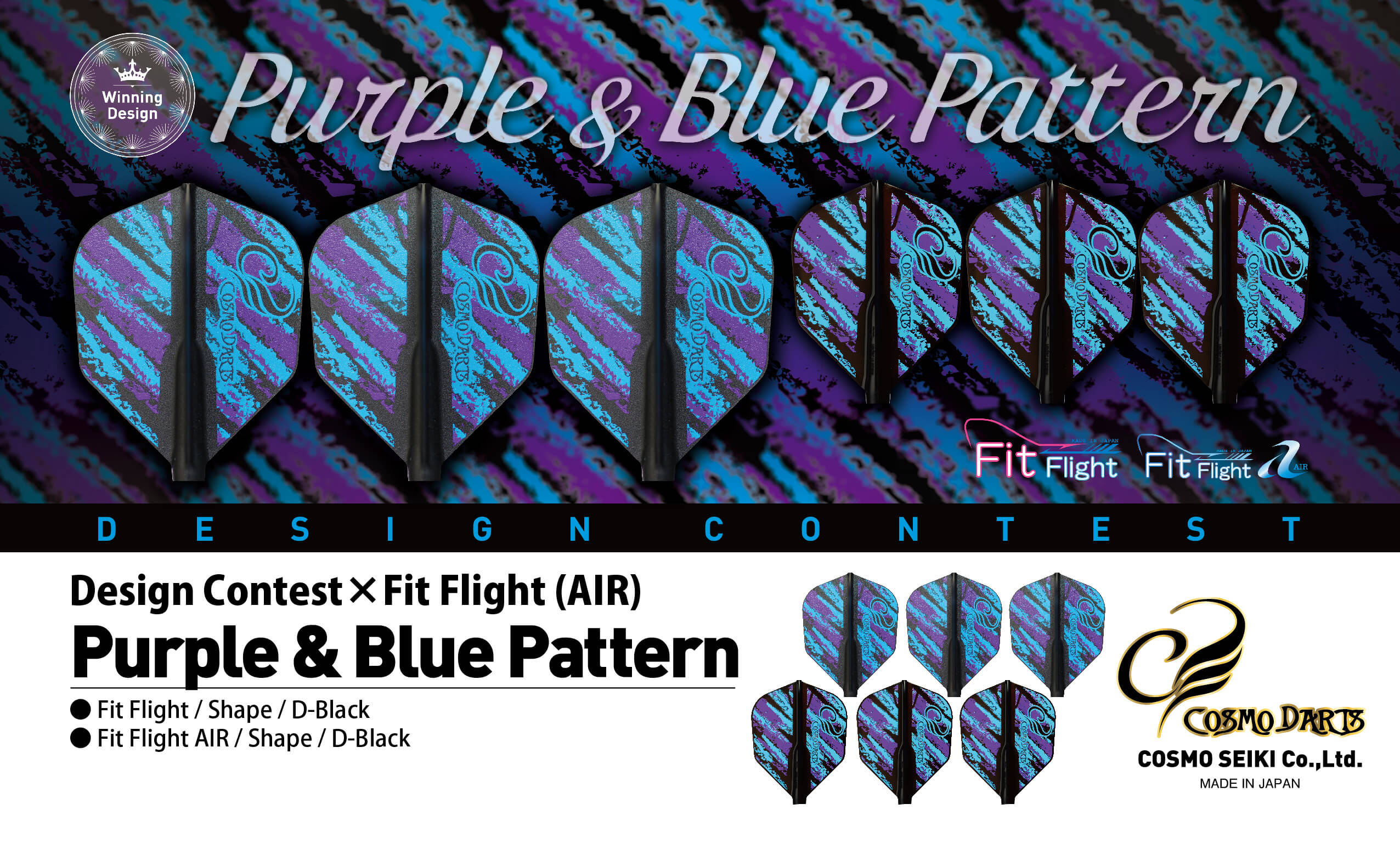 Congratulations to Matthew Porter! Two years in a row he submitted so many terrific designs. This year he not only broke into the finalists, but won everybody's heart with his Purple and Blue Pattern! He's the first North American to take home this honor!
Shades of Black Designed by Lenny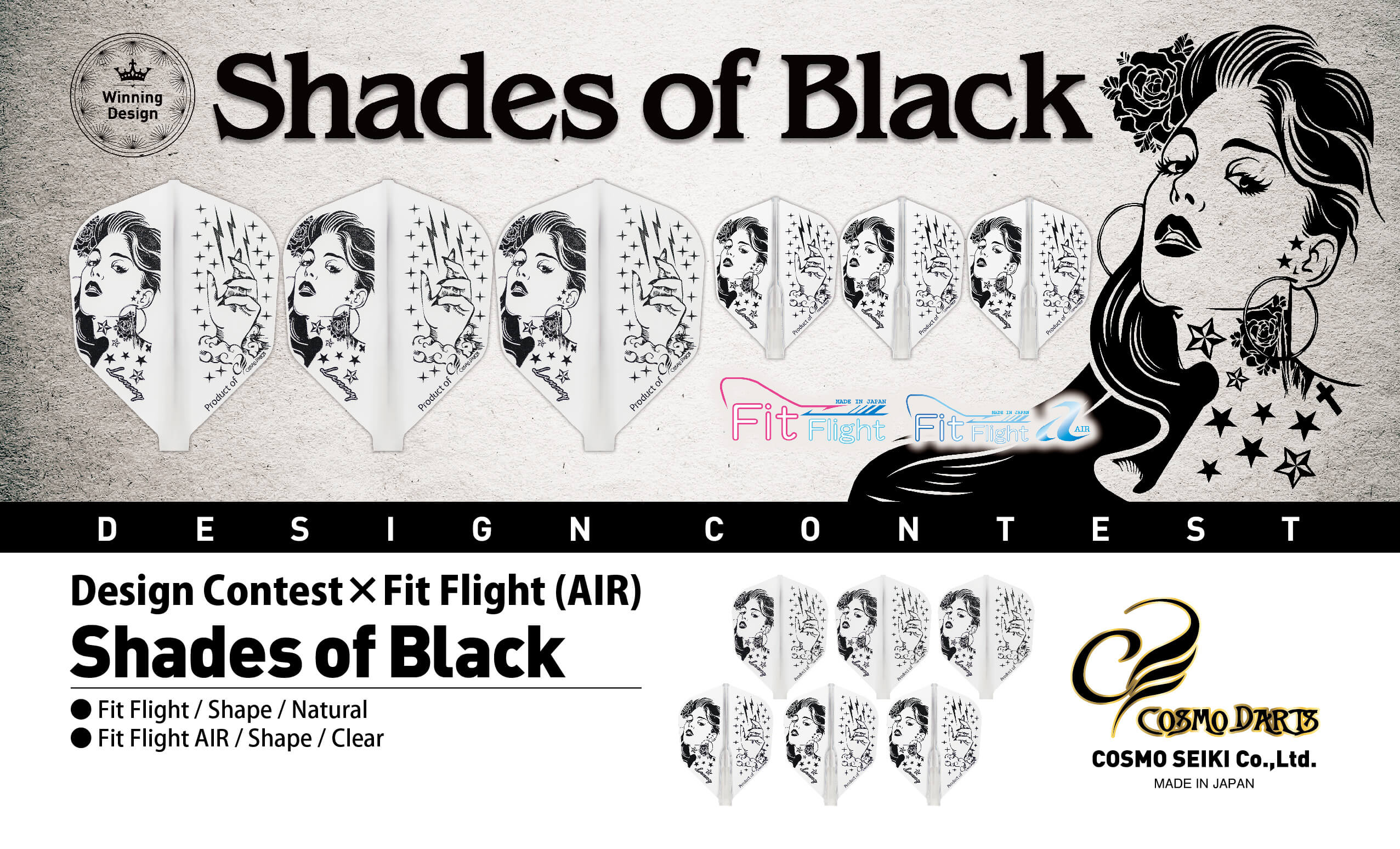 Next, a big well done to Leonard Chai! Two years running you all have proclaimed you love for his designs. Last year you all chose his Freedom and Peace design, this year it's his monochromatic design, Shades of Black that people got behind.
Birth&Death Designed by Flora Wong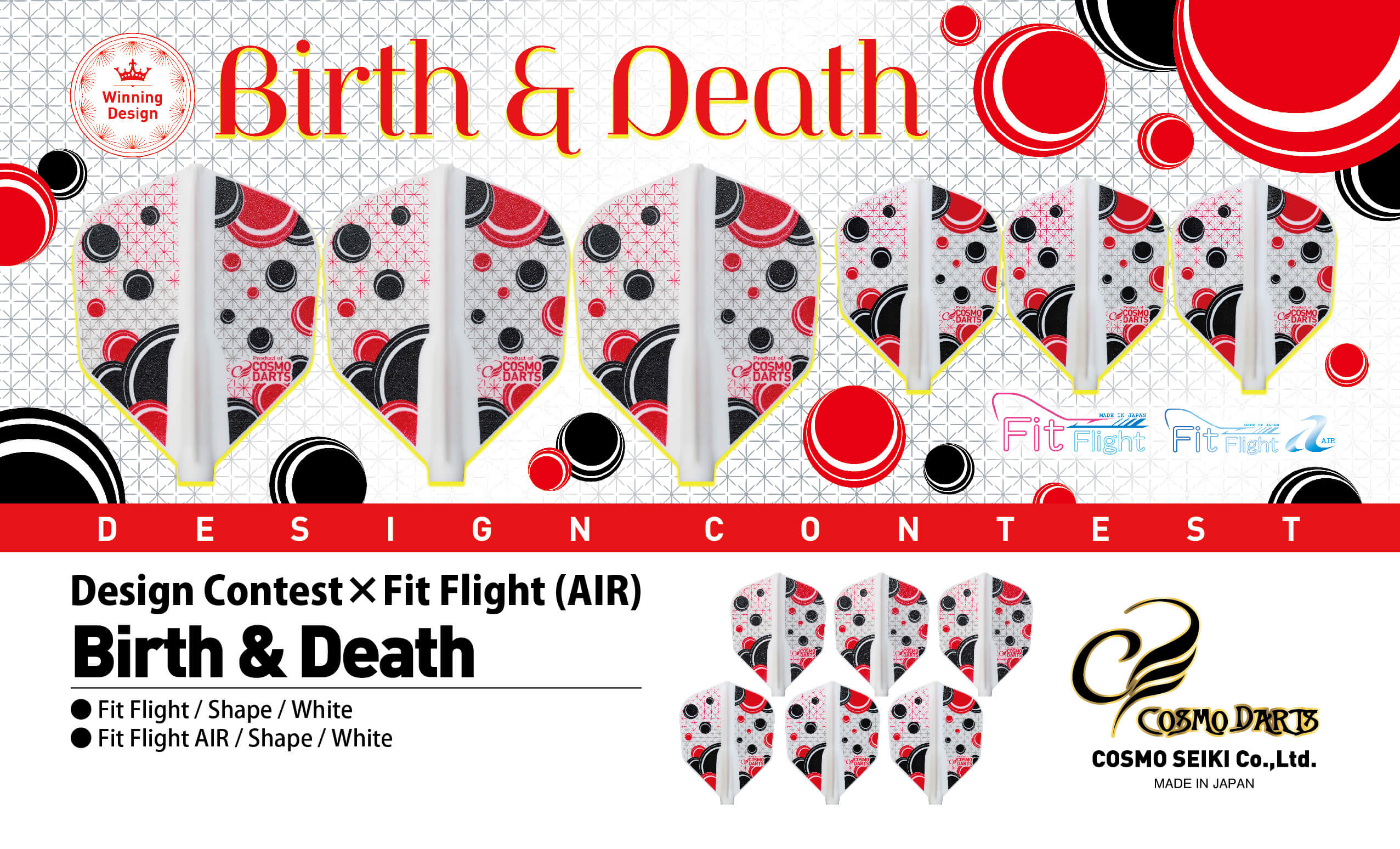 Our last winner is Miss Flora Wong and her captivating design Birth & Death. This modern art style design captures the imagination and teaches us the true meaning of life: DARTS!
Well done to you all, and to all our designers and voters, again thank you! We hope for your continued support! You are the bold ones!
---
Ouka-Ranman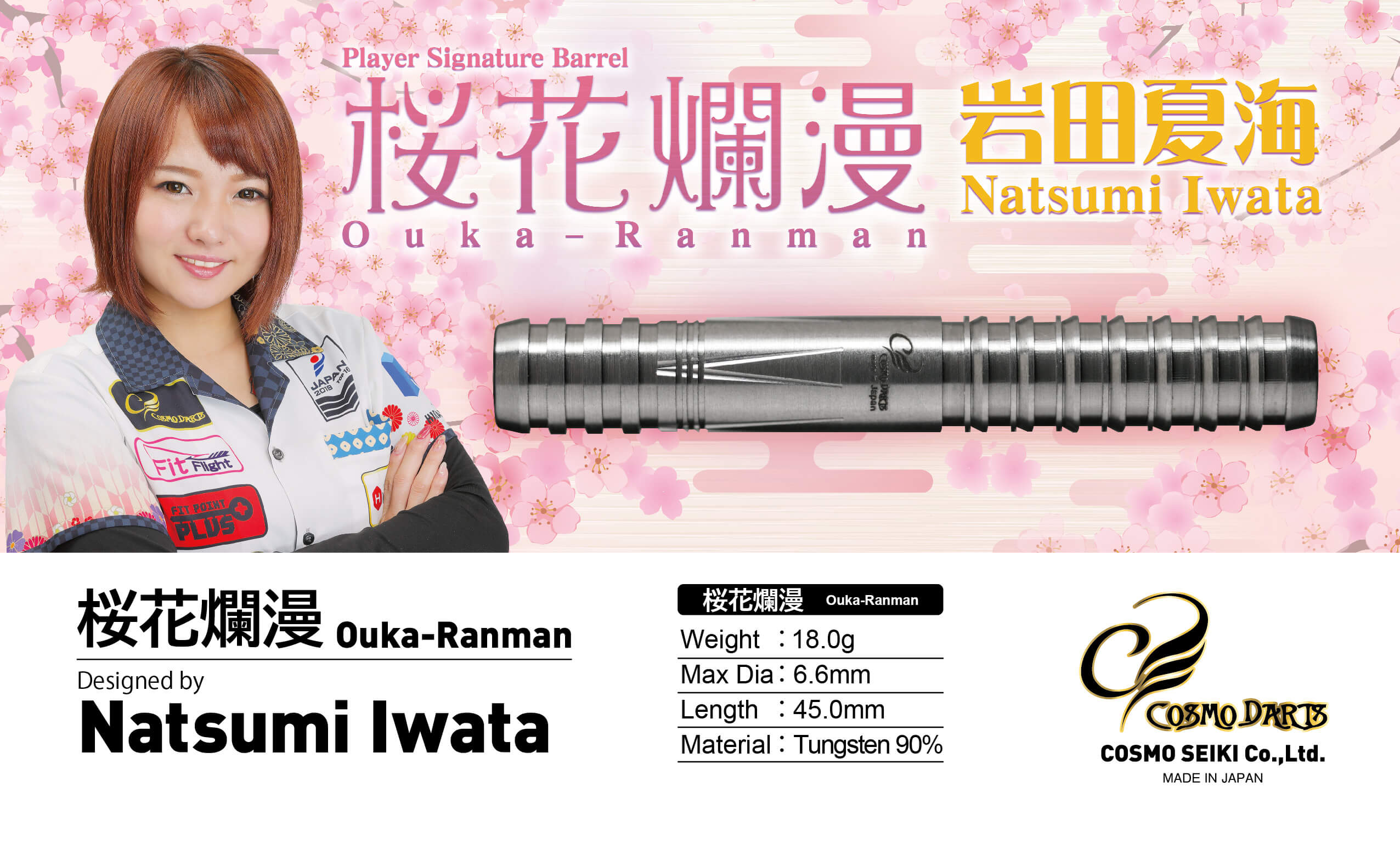 To round up our new products, we are also releasing a new barrel with the every-popular Natsumi Iwata. This is her third design with us, Ouka-Ranman (A Japanese expression literally meaning "Explosion of Cherry Blossoms" for when the cherry blossoms are in full bloom and right as they are starting to fall)
SOFT TIP|Length:45.0mm / Diameter:6.6mm / Weight:18.0g
---
These products will go on sale July 28th, so please ask your local Cosmo dealer about their availability!
Thank you all so much for your support! Please stay safe and happy darting!