Hello again everybody!
It's time for our October releases! These items will be coming to you on October 28th!
---
Fit Flight AIR × Shunpei Noge 3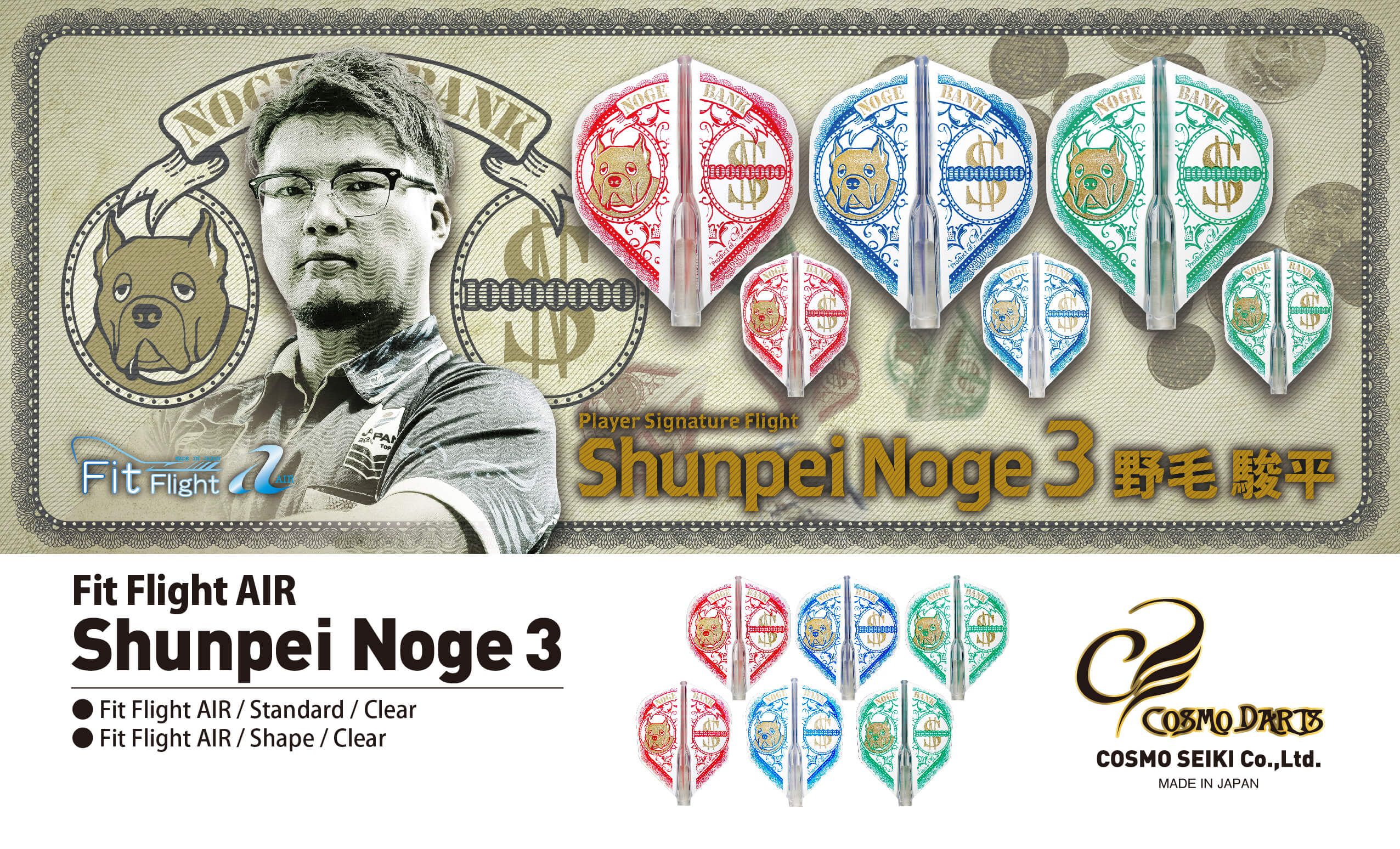 Our third design for Japanese player Shunpei Noge.
Available in Fit Flight AIR Standard and Shape.
---
Fit Point PLUS C.C CONVERSION POINT
Totally new product! We're pleased to introduce our first carbon points!
A blend of carbon fibers, metal and plastic create a light, yet incredibly durable conversion point.
They are barbed at the end to ensure a secure landing and to prevent fall outs.
They will be available in 25mm and 30mm.
FOR SISAL BOARDS ONLY. NOT TO BE USED WITH SOFT DARTS BOARDS
---