Hey everybody!
It's that time of month again where we tell you what we've been cooking up for you over in our little offices in Japan. We've got some good stuff for you this June of 22!
---
Fit Container -Black Edition-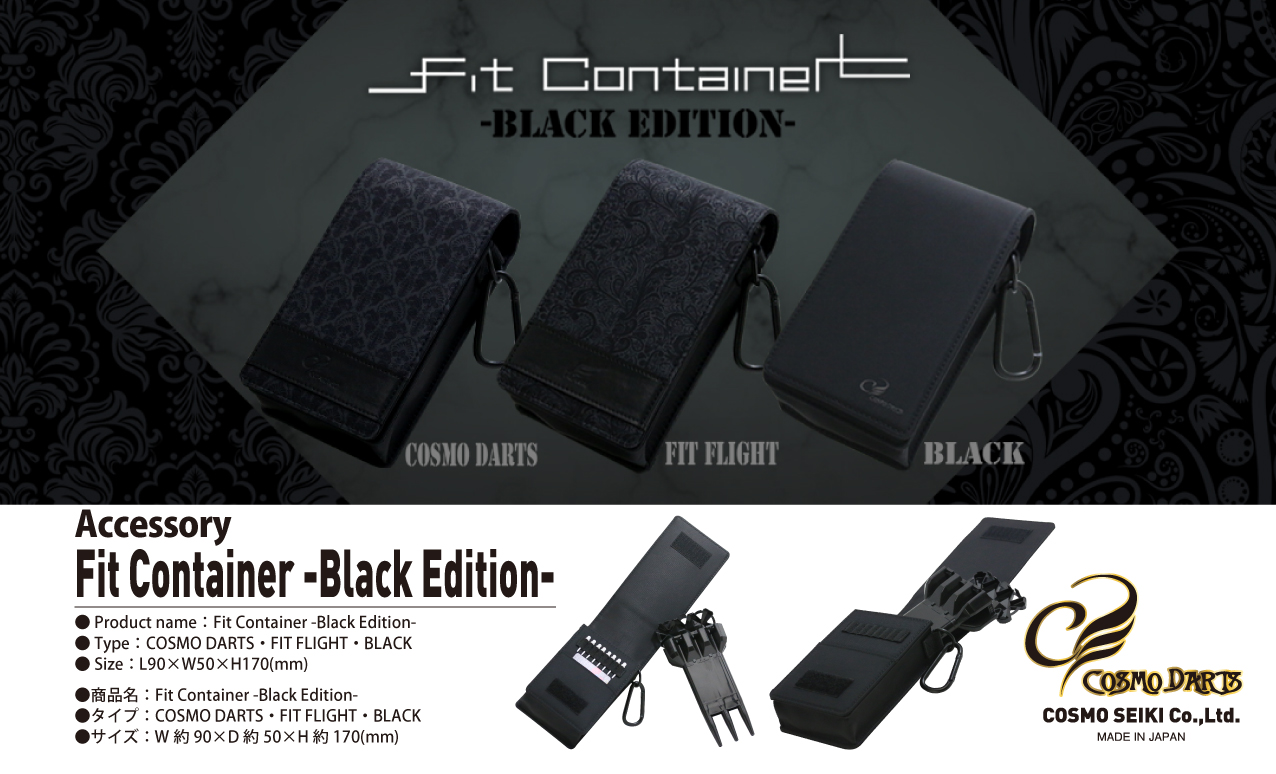 It's back! Back and revamped! We've brought back the popular Fit Container, this time in all black!
We've got three variations for you. The first is the Cosmo Darts Black Edition. It has a gentle fleur-de-lis pattern with a black strap embossed with the Cosmo Darts logo.
The second is the Fit Flight Black Edition. This one has a hinted paisley pattern with the Fit Flight logo embossed on a black strap.
Last, we have the Black Edition Black. It's an elegantly simple full black with the Cosmo Darts logo embroidered on the right hand corner.
●Size : L90mm × W50mm ×H170mm
●Storage space:1 Full set, 8 soft tip points, soft tip card
●Included parts : Case-S(D-Black), Carabineer
【Internal Storage size】
●Length: up to 145mm
●Max Diameter: up to 8.3mm
●Flight Sizes: Fit Flight / Fit Flight Air (all types), Fit Flight Pro (shapes 1~5)
Fit Flight(AIR) × Pupo Teng Lieh 3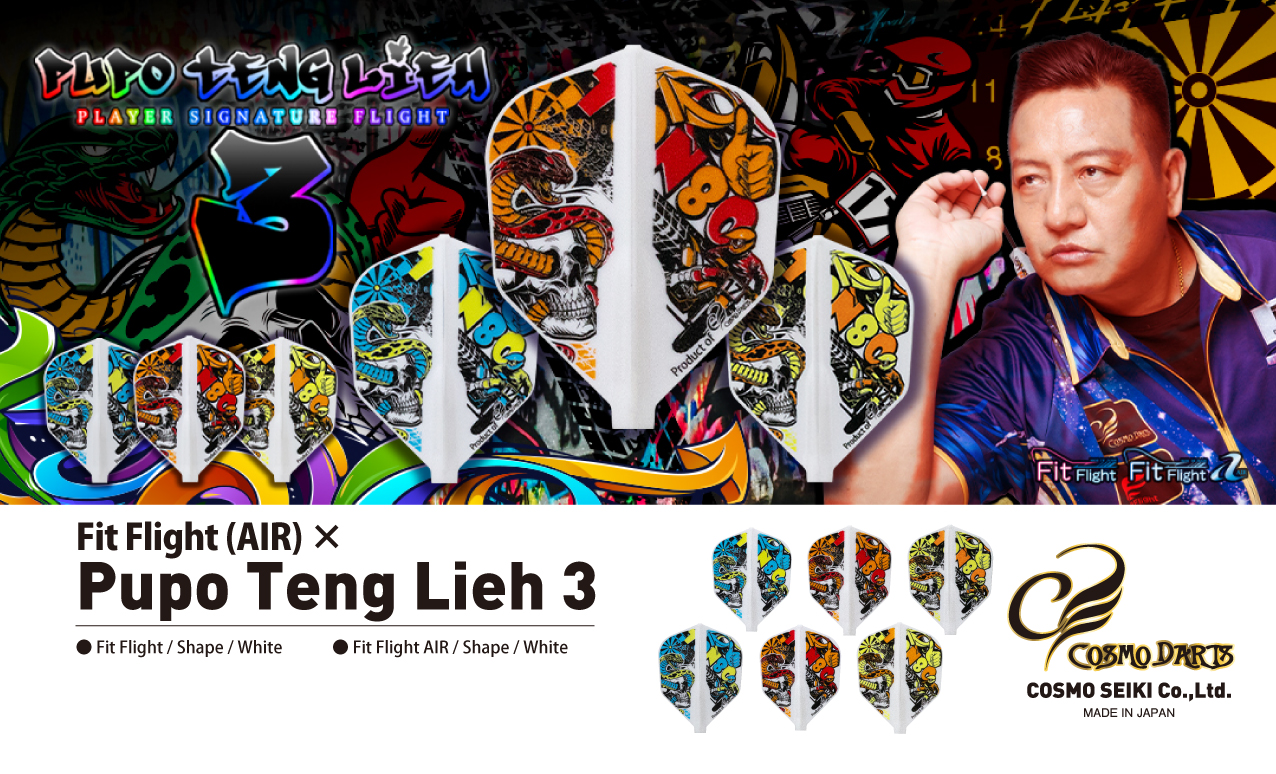 Our third collaboration with Taiwan star Pupo Teng Lieh!
---
These new items will start hitting shelves on June 28th, 2022! Please ask your local Cosmo distributor about their availability!