Once again it's time for another new product announcement.
As always, we'd like to start off by thanking you for your support.
Here's our new offerings for January 2019, which will be available on the 29th:
---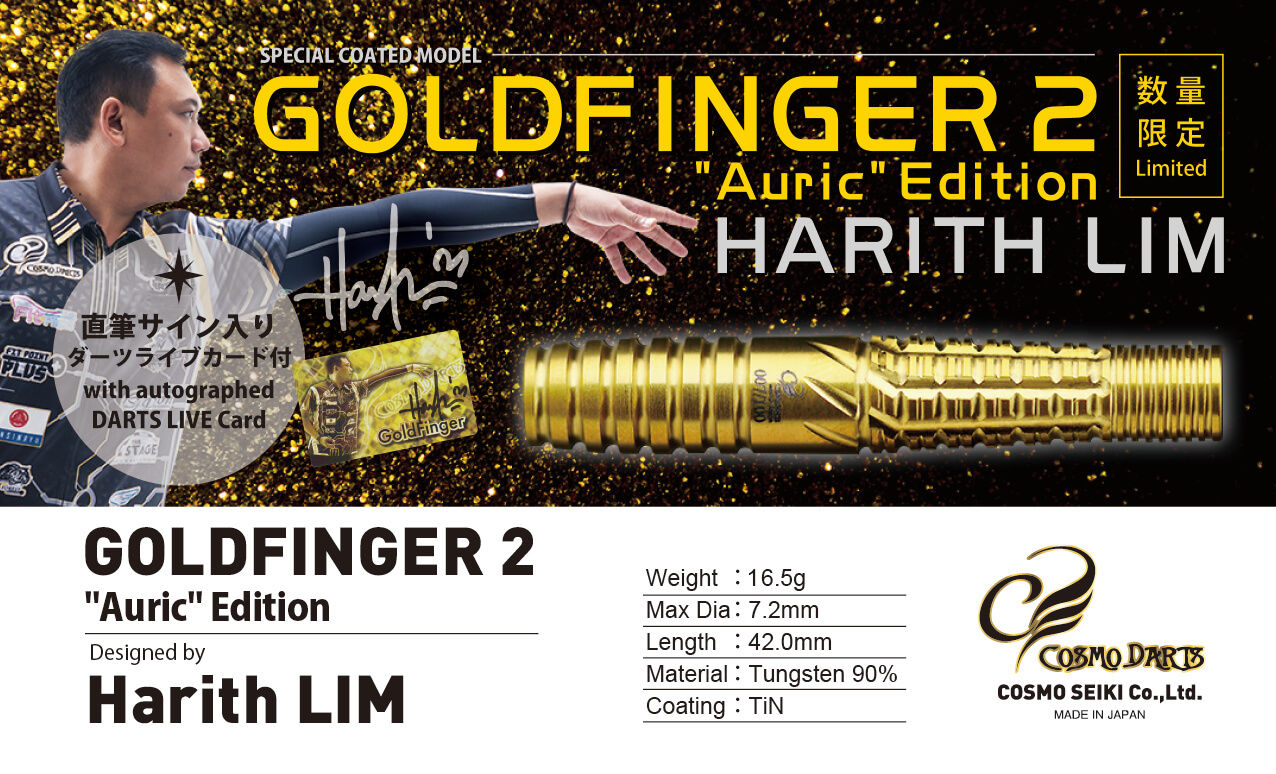 GoldFinger 2 "Auric" Edition
No, it's not a French nail varnish. It's Harrith Lim's GoldFinger 2 Auric Edition!
There's no odd job with these golden coated, highly limited editions of Harith Lim's signature barrel.
It comes with an autographed DARTSLIVE card! Do we expect you to play?
No, we expect you to win.
Length:42.0mm / Max Diameter:7.2mm / Weight:16.5g
---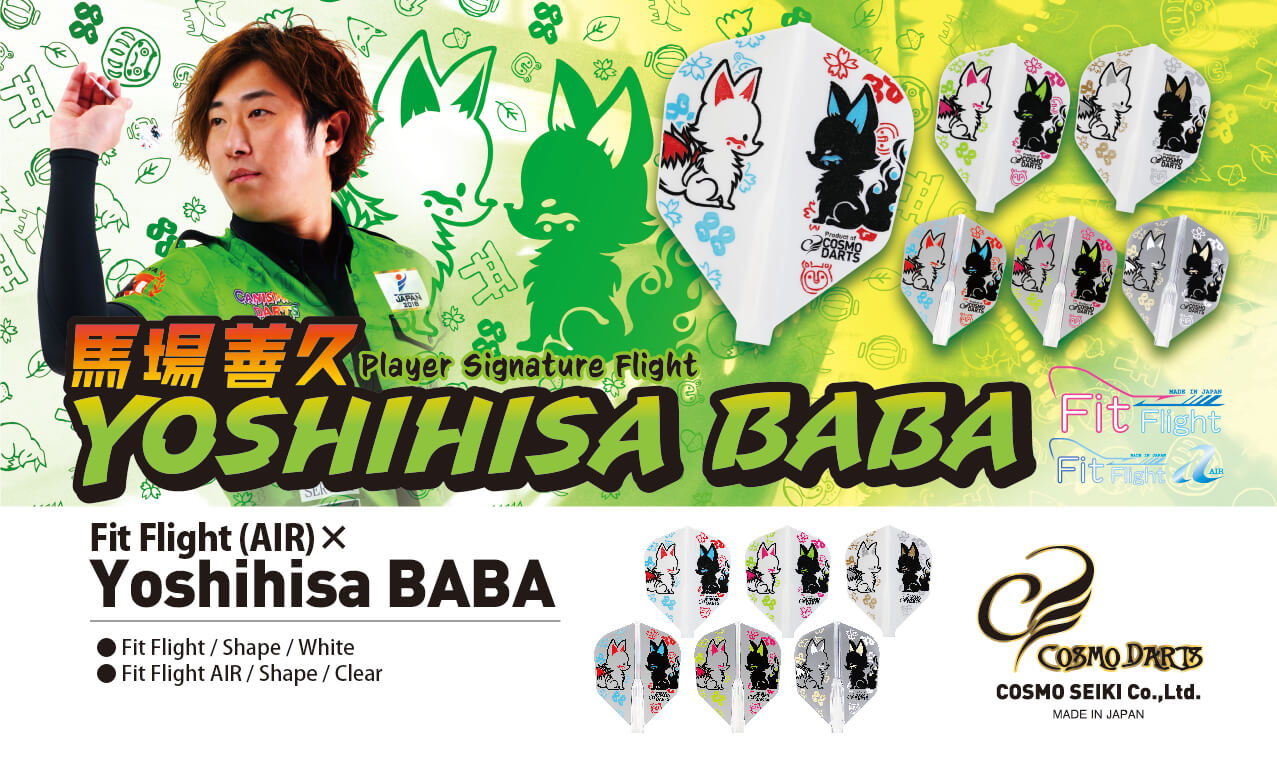 Fit Flight (AIR) × Yoshihisa Baba
Meow, we'd like toot present you woof Yoshihisa Baba's collaboration flight.
Distinguished by a cute and vibrant colored fox, these flights will be available in Fit Flight and Fit Flight AIR Shape.
Ring-ding-ding-ding-dingeringeding!
---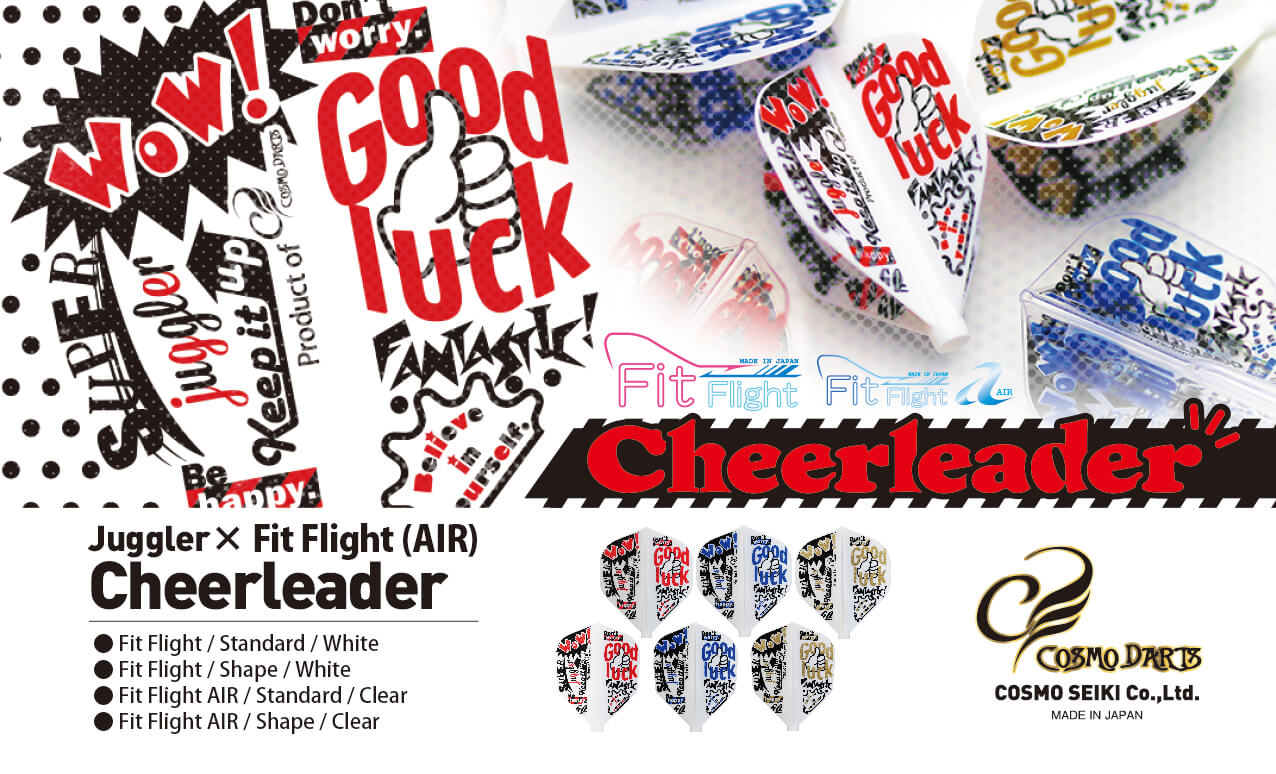 Fit Flight (AIR) × Juggler / Cheerleader
2-4-6-8 Who do we appreciate? You! You! You~!
Keep your confidence up with these new Juggler Cheerleader flights.
These are limited in number so get them while you can!
Available in Fit Flight/ Fit Flight AIR Standard and Shape.
You can do it!
These will be available on January 29th, 2019.