As always we would like to start by thanking you all for your continued support.
And now we would like to present our new products that will be available on May 8th, 2019
---
ESSENTIAL LABEL R/G/B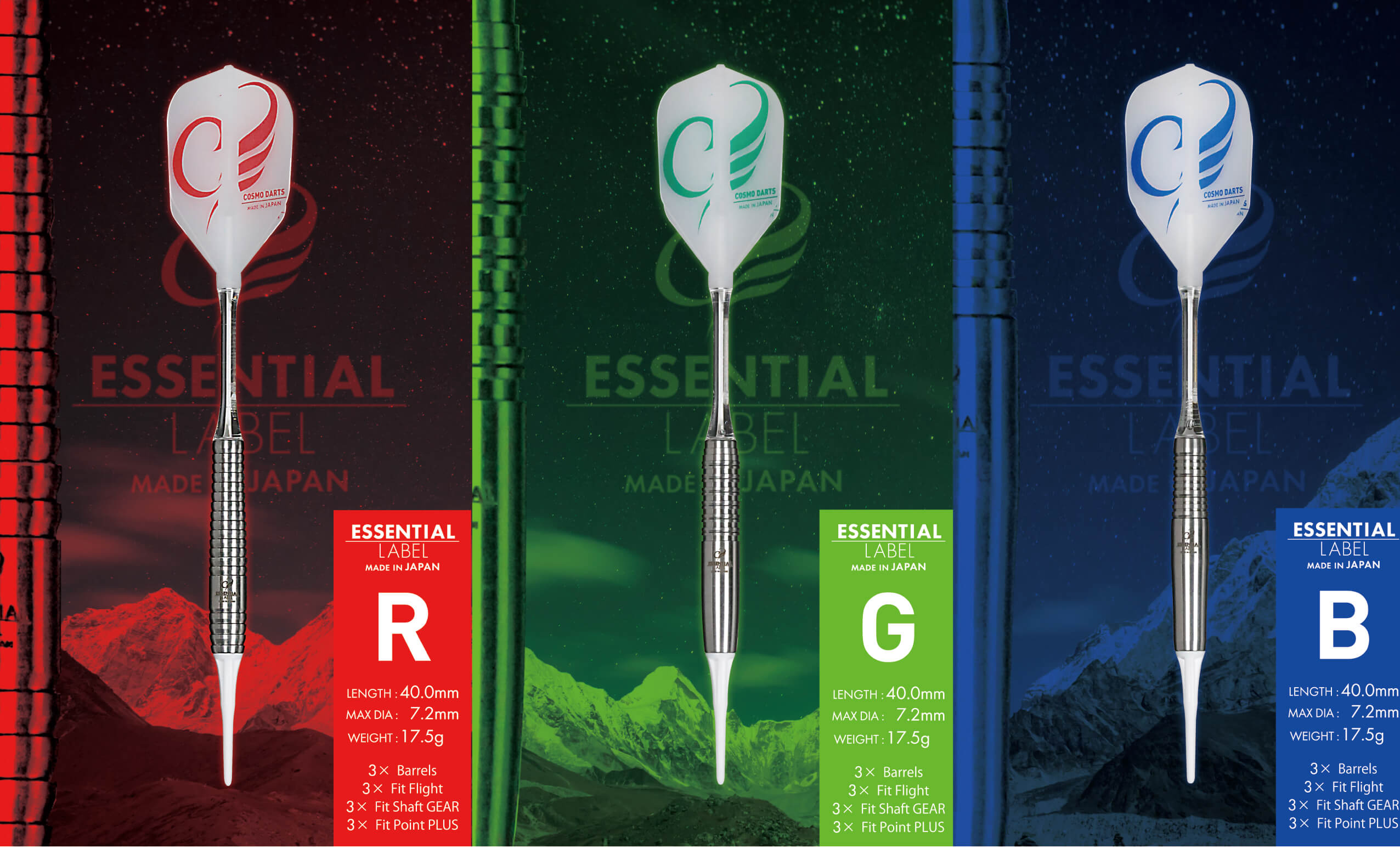 We would like to introduce our new product lineup, "ESSENTIAL LABEL". We have poured all of our vast knowledge of barrel making to bring you just the essentials.
We are launching with three dart sets: R/G/B!
To approach the essence of a barrel, we dared to make the specifications (length, maximum diameter, weight) the exact same and only changed the shape.
This allows you to see the essence of the shape of a barrel.
It's not just a barrel, though. It's a full Cosmo setup and includes a set of Fit Flights, Fit Shaft GEAR, and Fit Point PLUS.
The ESSENTIAL LABEL is made for beginners buying their first set to hardcore players looking for something to guide them to the next level.
This line will let you find what is Essential for your dart.
Length:40.0mm / Max Diameter:7.2mm / Weight:17.5g
※R/G/B shared specs
---
Fit Flight (AIR) × Chris White 3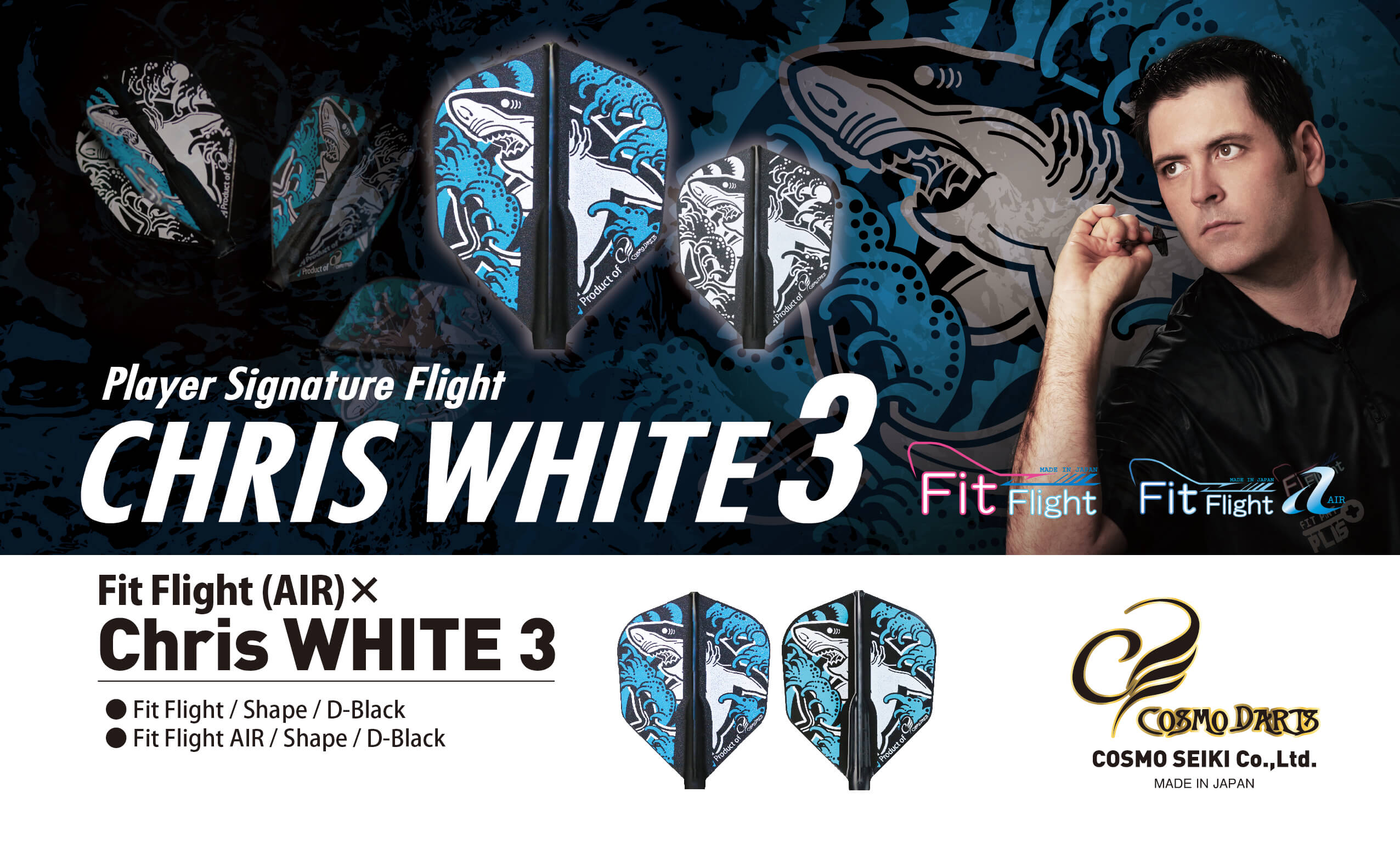 Our third collaboration with Chris "Great" White.
Chris's trademark Great White Shark appears on every face of this flight.
They're available in Fit Flight and Fit Flight AIR Shape.
---
Juggler Queen × Fit Flight (AIR) × San Chao 2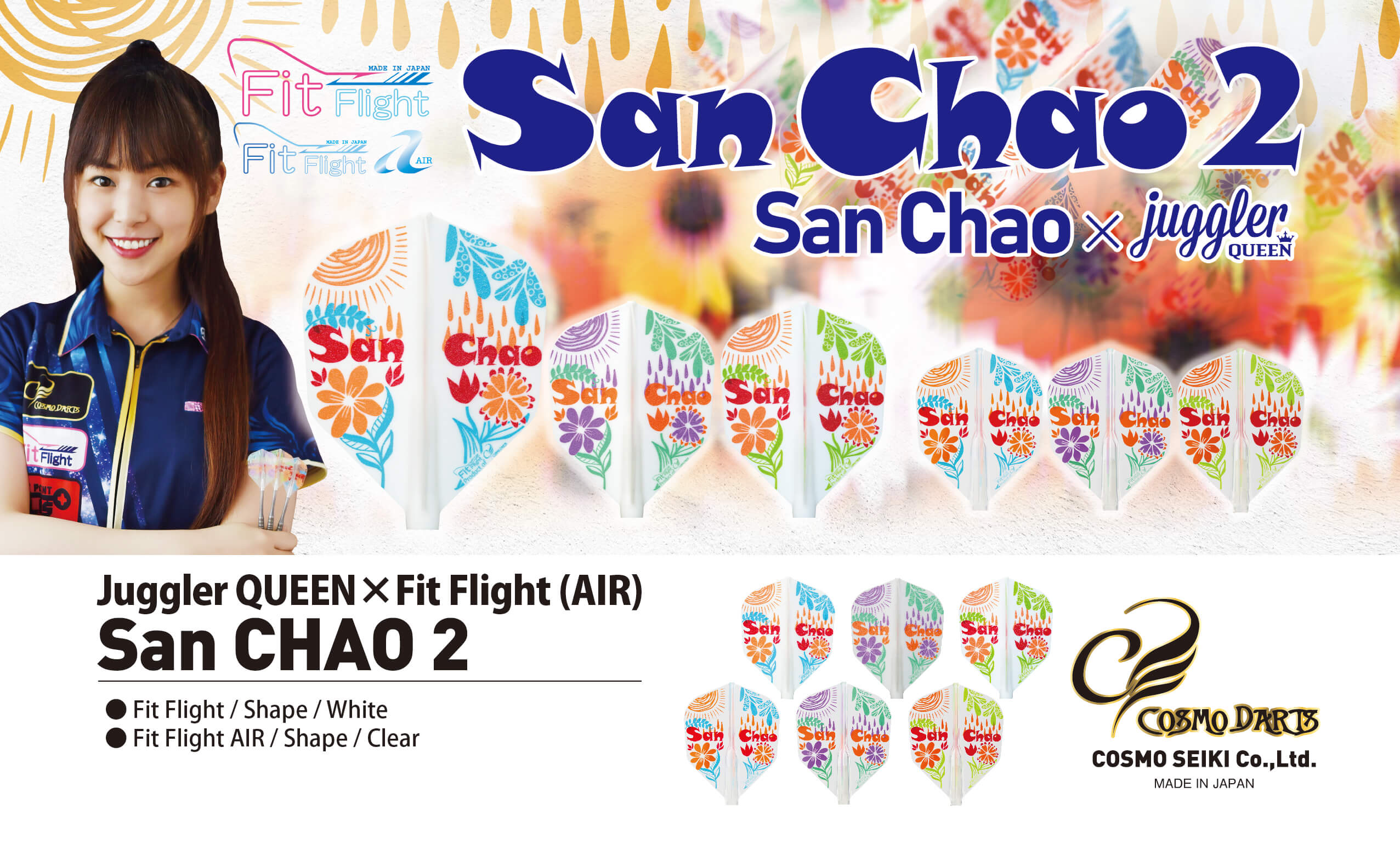 Our second collaboration with the popular Macanese player, San Chao.
A cheerful pop design for the ever cheerful San Chao.
These will also be available in Fit Flight and Fit Flight AIR Shape.
These will be available starting on May 8th, 2019! Be sure to ask your local shop!