As always, we would like to start by thanking everyone for your continued support!
We are excited to tell you about our great, new items that we have coming out at the end of this month. Every month we give you our best, but we feel that we've really outdone ourselves this time! Don't forget to contact your local Cosmo Dart distributor to be sure that they will have these new items when they go on sale on September 28, 2019!
---
Steve West / Steve West_Steel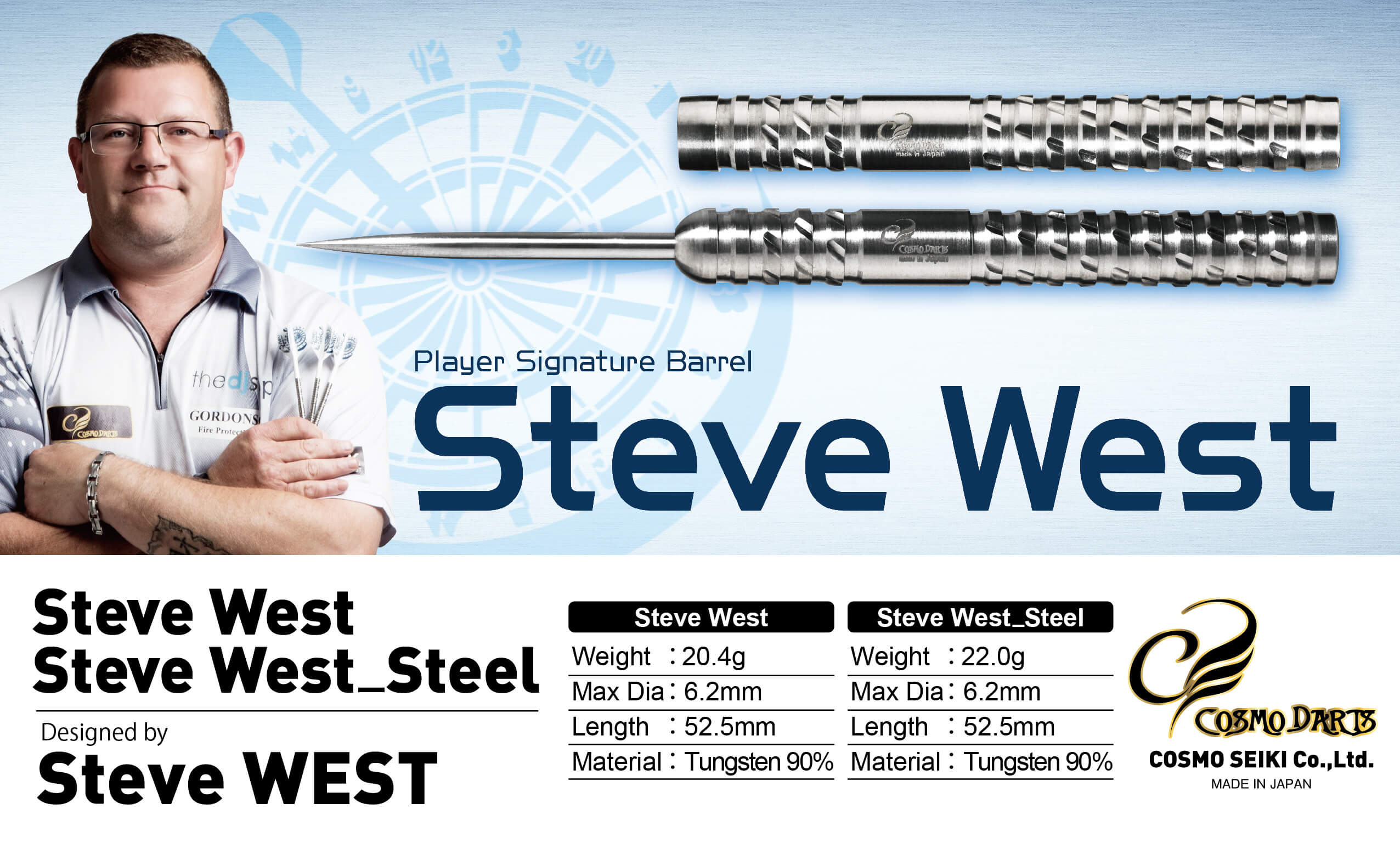 The east meets the West with these, our first collaboration barrel with top PDC player Steve West! Under Steve's direction, we've given a spin to a traditional design. Wide ring cuts make for a solid feel and grip and then it's finished off with a groove cut to complete the attractive design.
These beautiful barrels will be available in Steel tip and Soft tip. 
SOFT TIP|Length:52.5mm / Width:6.2mm / Weight:20.4g
STEEL TIP|Length:52.5mm / Width:6.2mm / Weight:22.0g
---
Fit Flight (AIR) × Steve West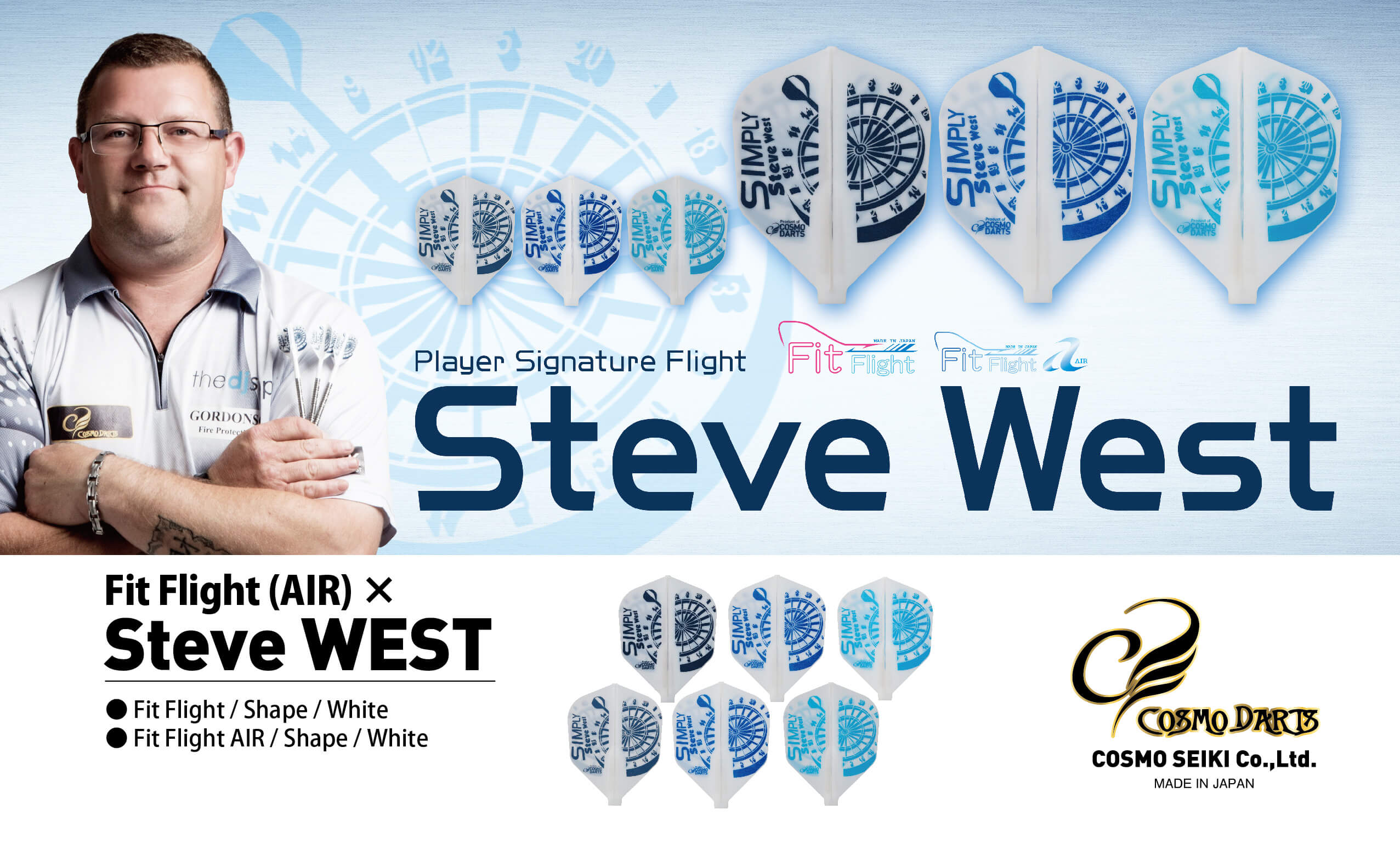 Your dart in the bull with a dart in the bull! It's an infinity mirror of darts in bulls!
With full printing and three tones of blue, our first collaborative flights with Steve West are SIMPLY a must-have!
Available in Fit Flight Shape and Fit Flight AIR Shape.
---
Fit Flight AIR × David Cameron 2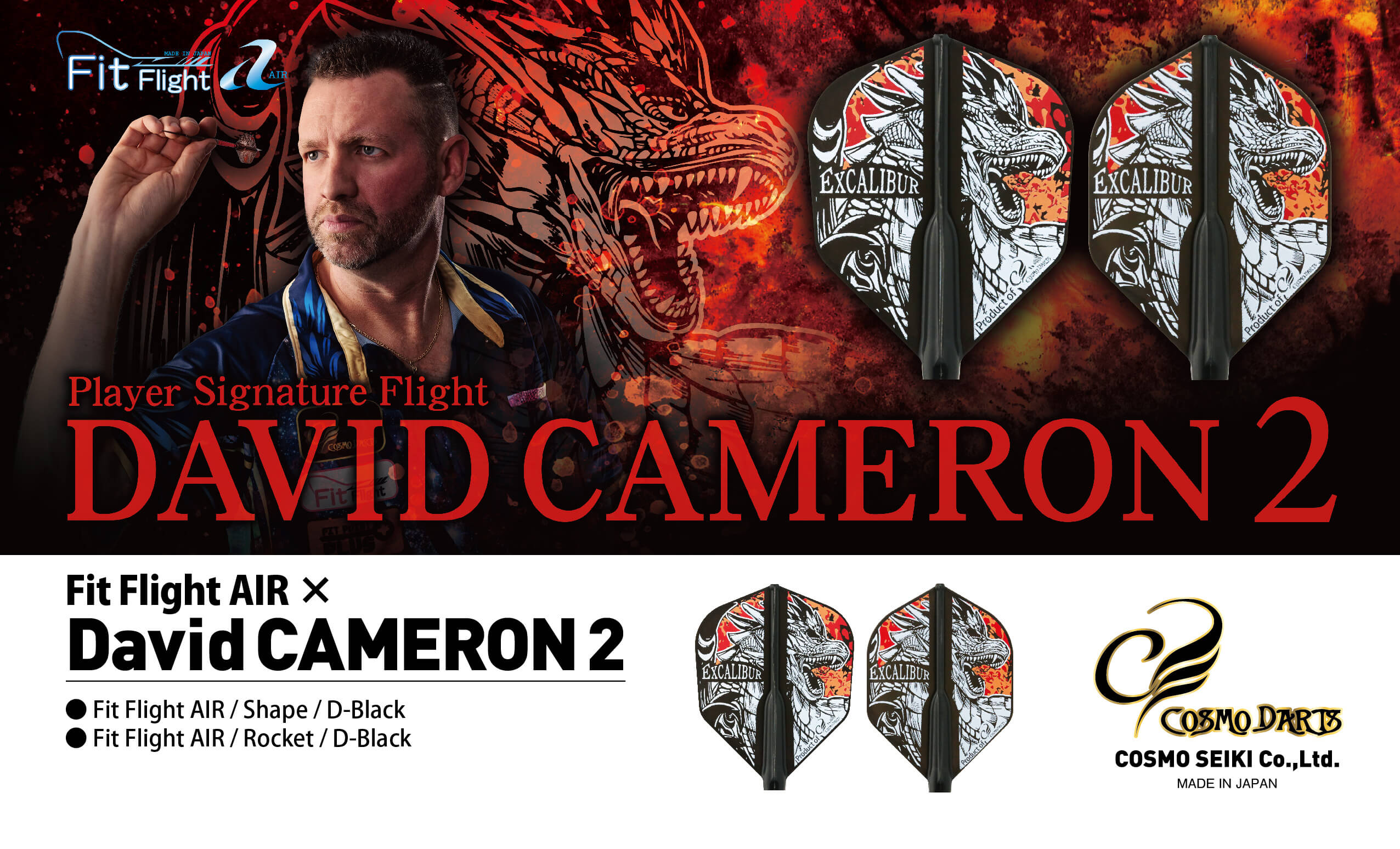 Grab you Magical Swords and join top Canadian player David Cameron in slaying the dartboard dragon! Make fantasy a reality when these majestic beasts breathe the fire of life into your game!
Fit Flight AIR Shape and AIR Rocket are available.
---
These will be available starting on September 28th, 2019!