Hello everybody!
We hope that you are all staying safe and will continue to do so during the holiday season!
We've got some action packed flights for you this month!
---
Fit Flight (AIR) Printed Series|Lion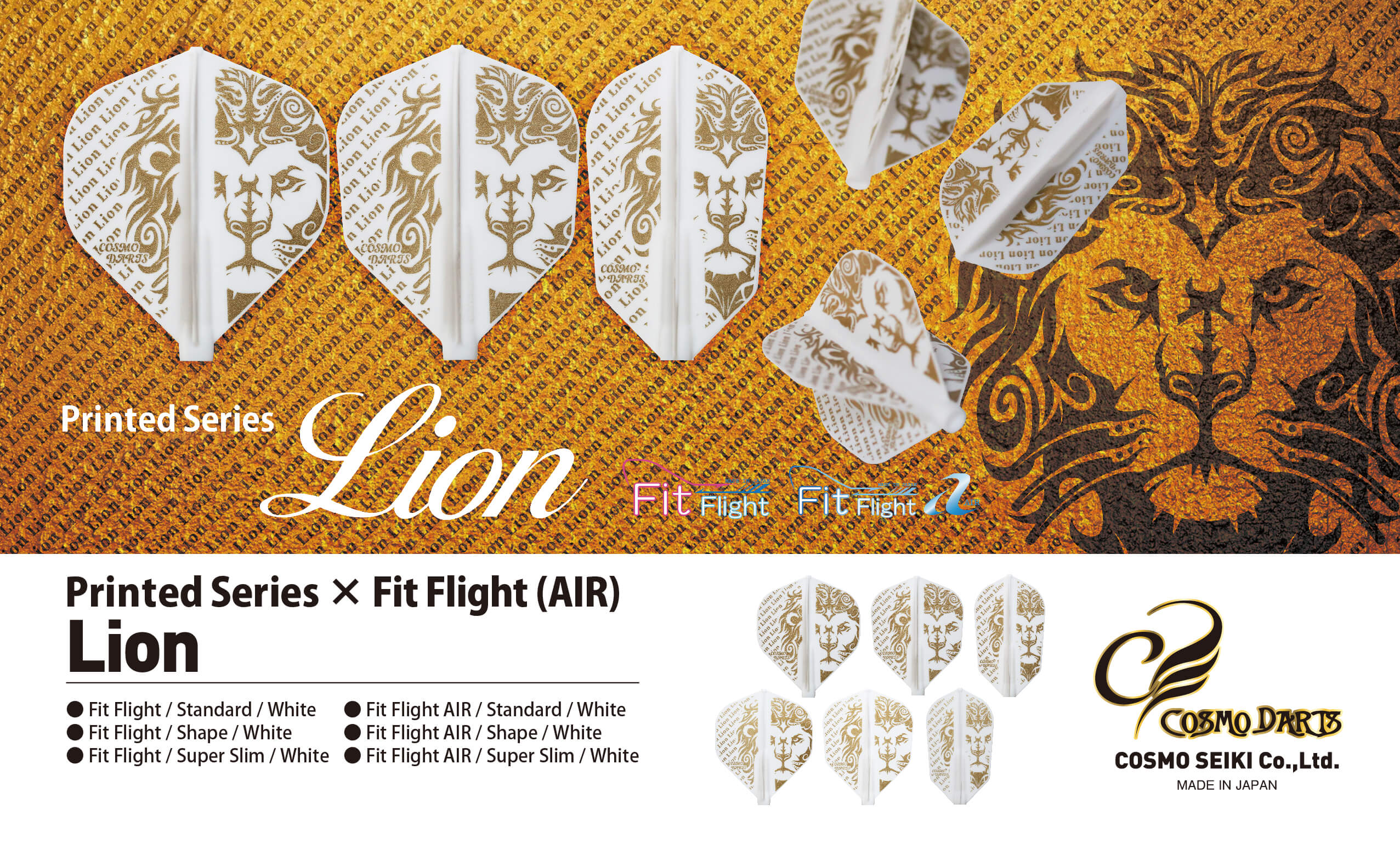 The King of the Jungle is now the King of the oche! Take charge with the new Printed Series Lion flights and lead your pride to victory!
Available in Fit Flight・Fit Flight AIR Standard, Shape, and Super Slim
---
These products will go on sale December 28th! Please ask your nearest Cosmo supplier about their availability!
We hope you all have a Merry Christmas and a Happy New Year!