Thank you for your continuous support for Cosmo Darts!
Here is our new product for March!
Fit Flight (AIR) Printed Series|Bloom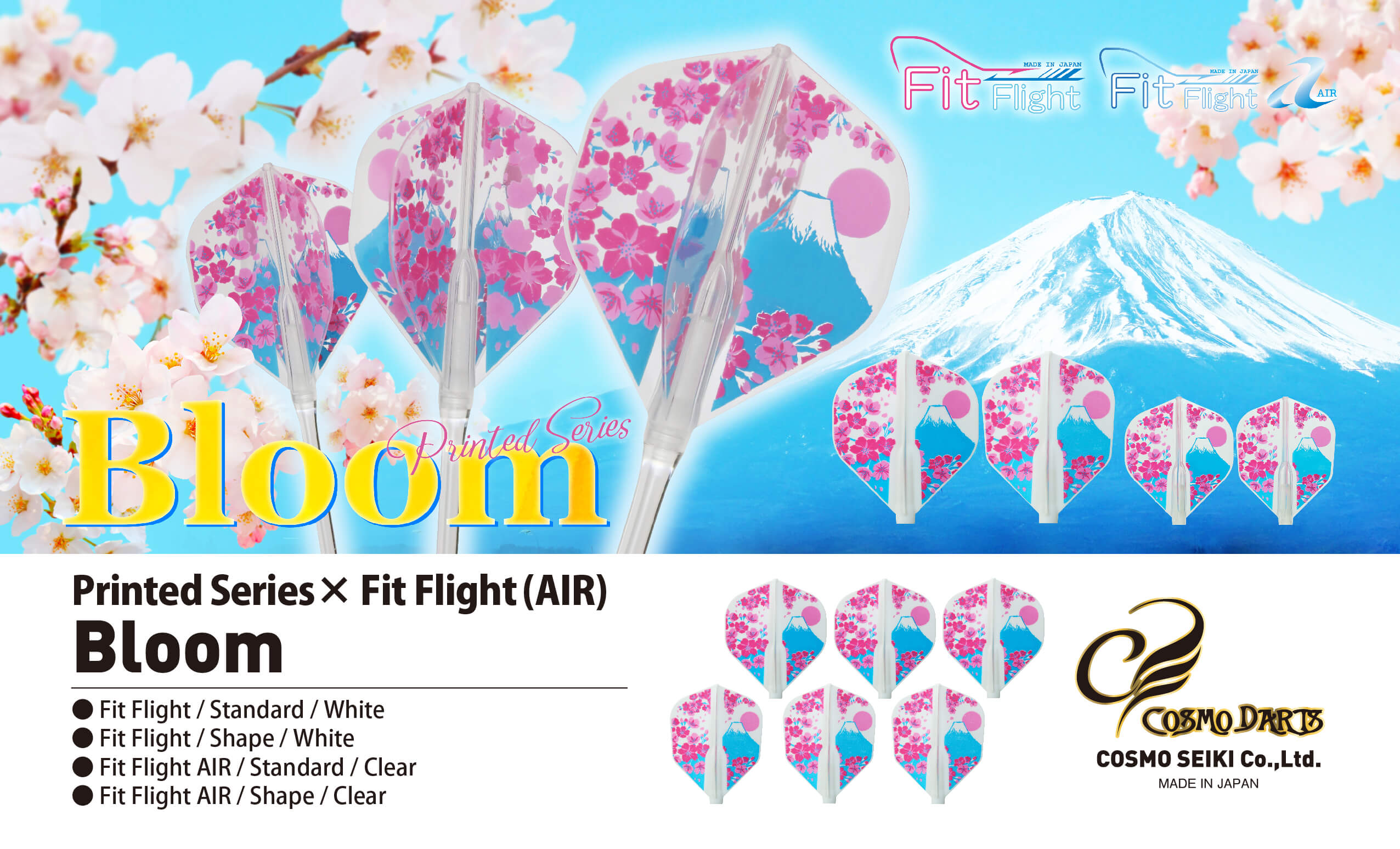 Feel spring with this flight!
Fit Flight/Fit Flight AIR Standard and Shape are available.
They will go on sale on March 27th, 2021.
The flights are limited in quantity, so please contact your local Cosmo Darts distributors now!