What COSMO DARTS pursued is
"simple and a stress free setup darts."
The dart flight, maintains its trajectory at four, 90 degree angles. COSMO DARTS achieved easy installation by adopting the Push-in System. It has reduced stress and enables players to focus on their dart game. We have also chosen and adopted the most suitable plastic resin as a material for the flights and designed a highly sophisticated injection-molded technique producing high quality flights that have combined high-performance with usability. The repeated strength tests and detailed analyses of the flight during time to market realized an ideal balance between durability and weight of the flight.

About Fit System

Simple and Easy Push-in System
The Push-in System allows for easy installation of flights and shafts. We have removed unnecessary parts so that players can change flights and shafts very quickly and smoothly without stress.

Flights are at a perfect 90 degree angle
Flights keep a right angle and consistency throughout use. Standard four-fin flights, technical three-fin design, various types of shapes and colors. A high-specification flights from COSMO DARTS will meet player's needs and expectations.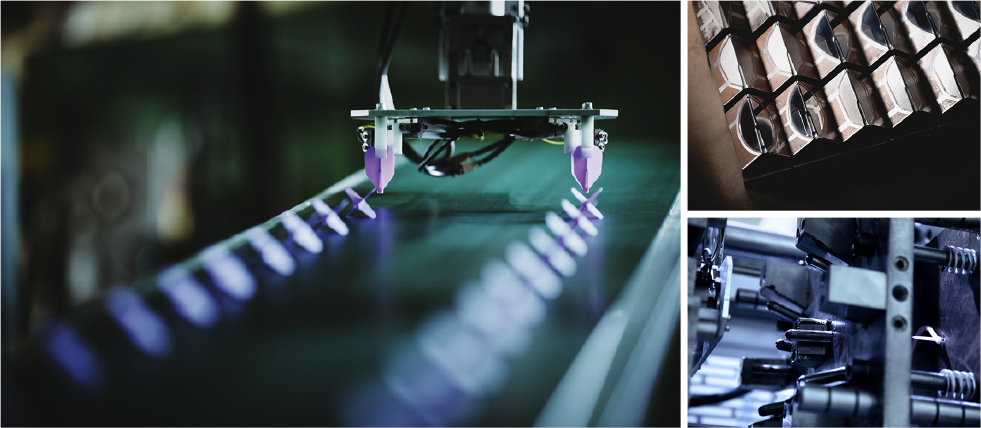 Two types of shafts;
spinning and locked types
COSMO DARTS offers the player more options for their personal setup.

[ Spinning type ]
The Spinning shafts allow the flights to spin and rotate smoothly reducing deflections and preserving the life of the flights.

[ Locked type ]
The Locked shafts fix the flight and shaft firmly together.
Available in 1,000 setup combinations of flights and shafts
There are 10 different shapes of Fit Flight and Fit Flight AIR. In addition, three different types of shafts have 8 different lengths with spinning and locked.
The player can find the best setup according to the throwing style by trying various combinations. There are almost 1,000 setup combinations possible!