Boy oh boy do we have a lot of stuff for you all this month! You might love us but your wallet may have other opinions.
---
Fit Flight Pro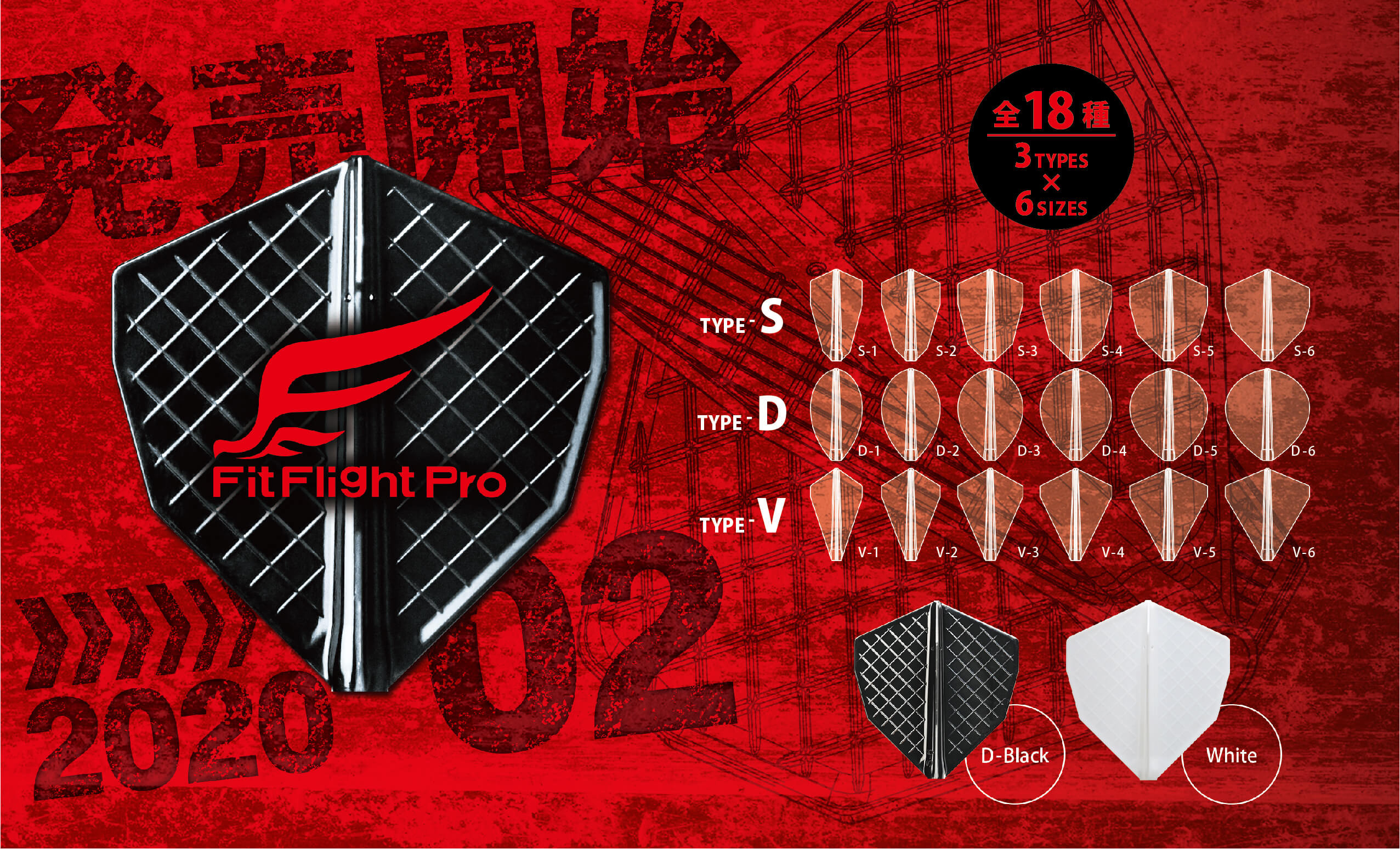 THEY'RE HERE!!!! They're finally here! After all the long teasing Fit Flight Pro is coming to store shelves near you. The first release will feature all 18 variations: Type-S, Type-D, and Type-V with six different sizes in each. We're kicking it off with the two most popular colors, D Black and White. Check out the following link for the finer points if you haven't already!
http://www.fitflight.jp/product-brand/fit-flight-pro/
ROYDEN LAM 3
ROYDEN LAM 3_Steel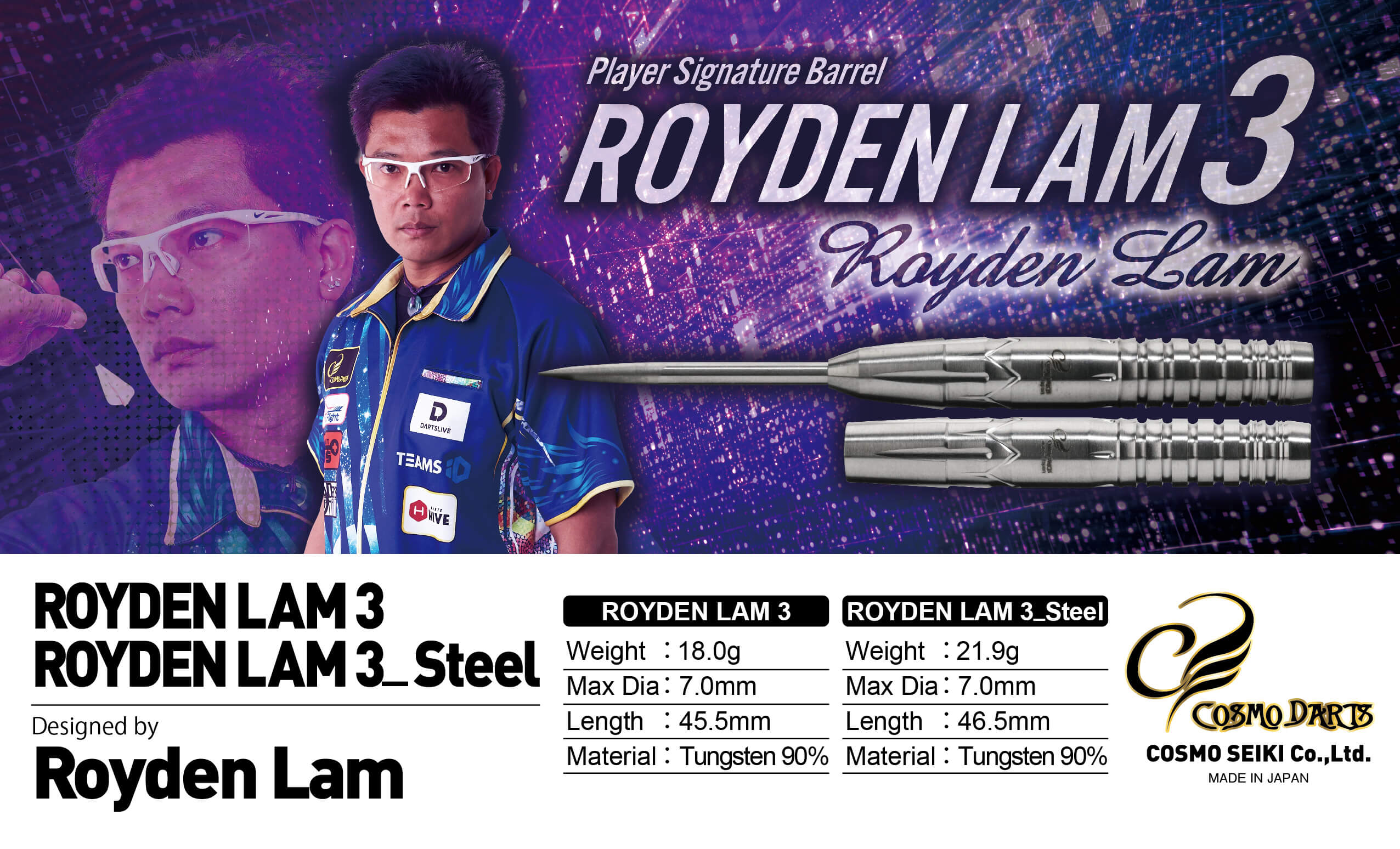 Royden Lam! Royden Lam! He's our man! If he can't do it, no one can! The Wolf is back with his third design. Royden wanted to give his darts a little more on the diameter and to give the grip a bit more of a feel of stability. These beauties will be available in both Steel and Soft Tip.
SOFT TIP|Length: 45.5mm / Width: 7.0mm / Weight*: 18.0g 
STEEL TIP|Length: 46.5mm / Width: 7.0mm / Weight*: 21.9g 
*Barrel only. Full setup weight will vary
※※※
Be sure to cheer Royden on this upcoming March when he battles to win SUPER DARTS 2020!! He takes on the current female world champion Mikuru Suzuki in the first round!
Fit Flight (AIR) × Masaki Oshiro 3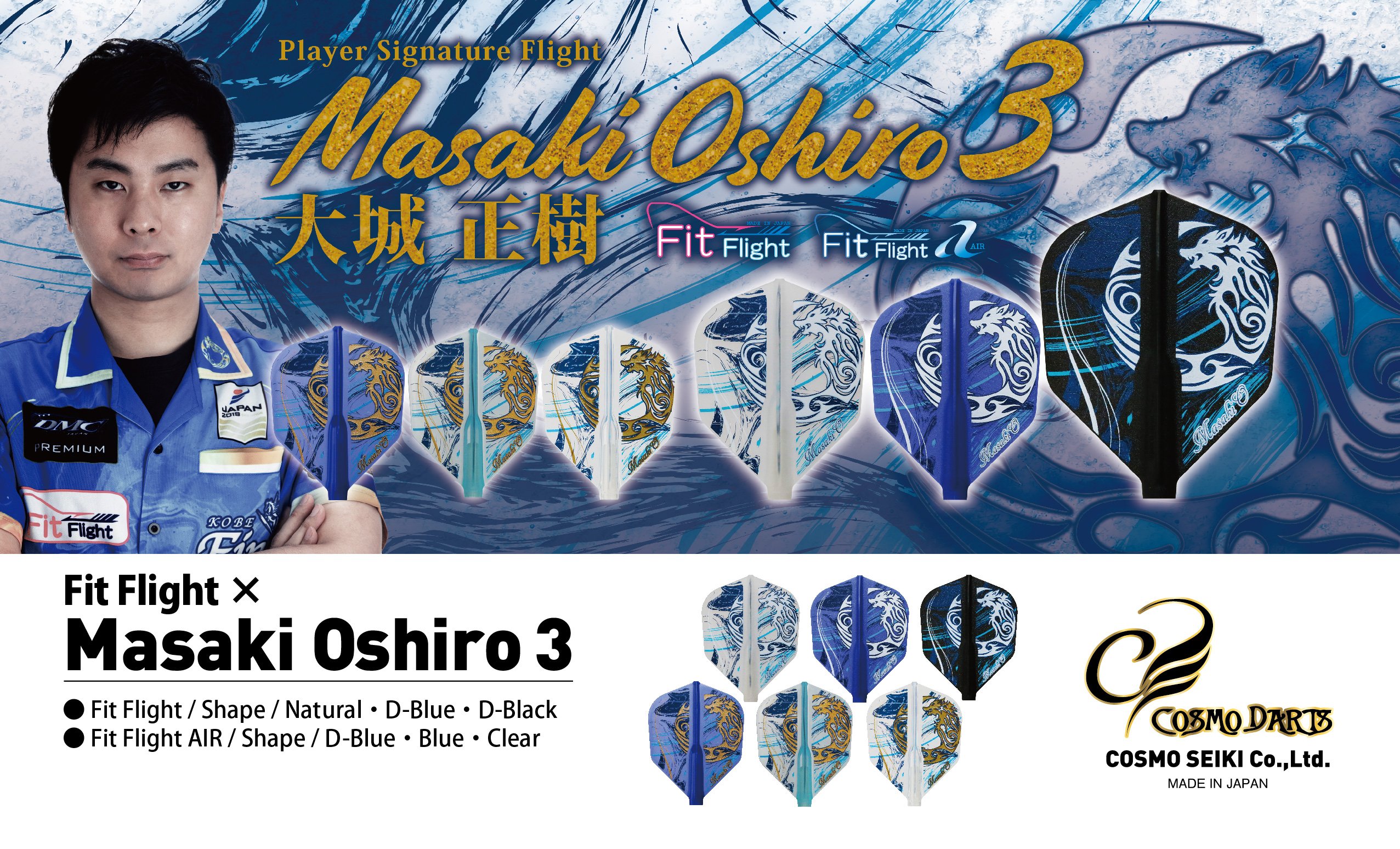 Our third flight collaboration with Masaki Oshiro. Masaki ranked first on the JAPAN 2019 tour! It's his trademark design with a cool (ICE COLD!) design. These will be available in Fit Flight and Fit Flight AIR Shape.
※※※
Masaki will also be battling in SUPER DARTS 2020! He takes on one of our own, Fit Flight's FB Leung! Can they both win?!?!
Fit Flight (AIR) × Juggler / Alpacas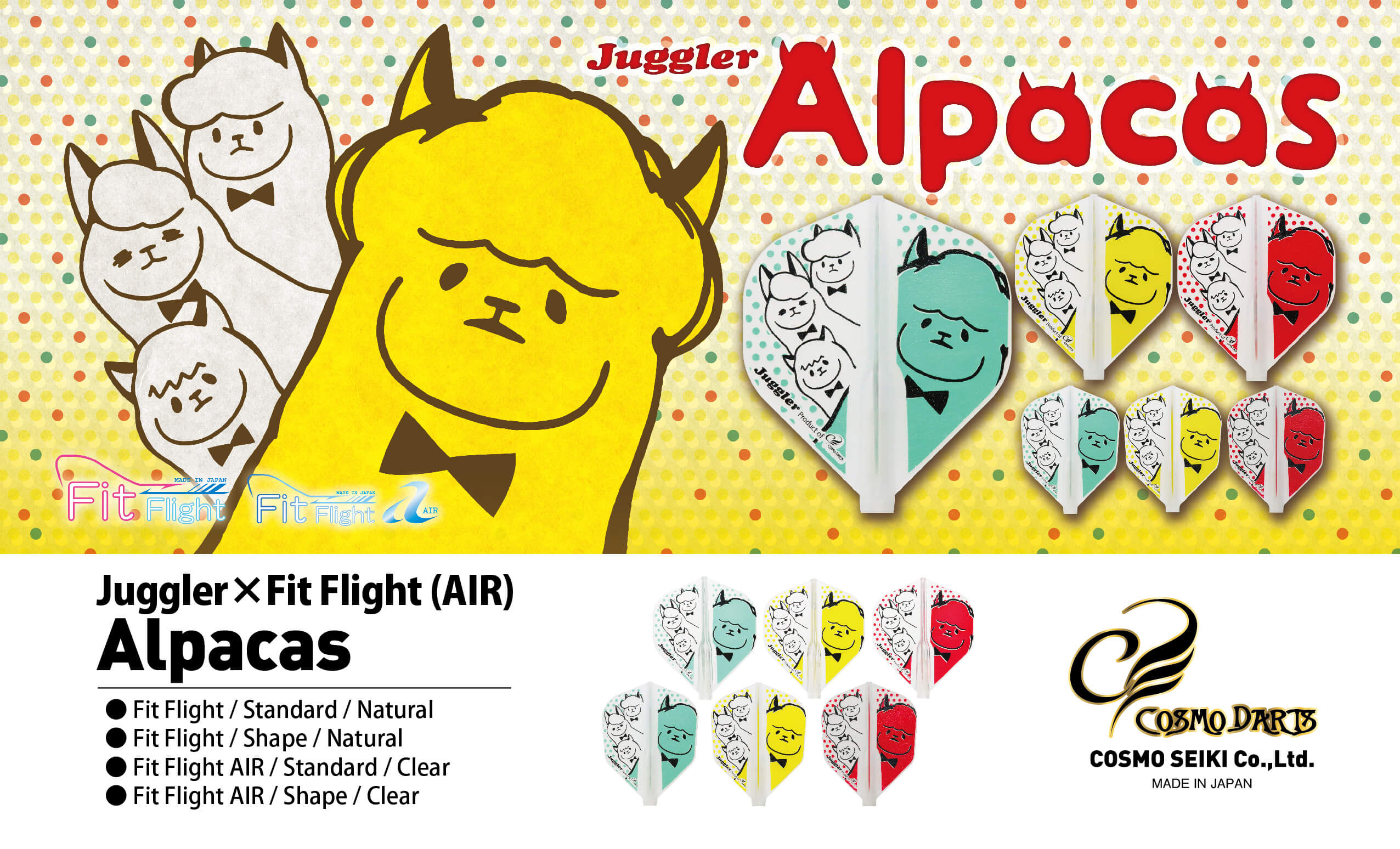 We started making Juggler Møøse flights, but as the designer was Karving the Cosmo Darts logo on it, it bit her. So, at the last minute (at great expense no less) we tried to replace them with Llamas, but went with their cuter cousins, Alpacas instead. Aren't they cute? And these don't bite! Available in Fit Flight, Fit Flight AIR Standard and Shape.
Case X Holder
For those who travel light and don't have a bag for their Case X, we bring you a utilitarian holder. It's got wings for flight and tip cases as well as decorative items. Hold on to your Case X in White or Black.
Alore x COSMO DARTS Løøse fit sweatshirt (Japan Only)
Alore x COSMO DARTS Løøse fit hoodie (Japan Only)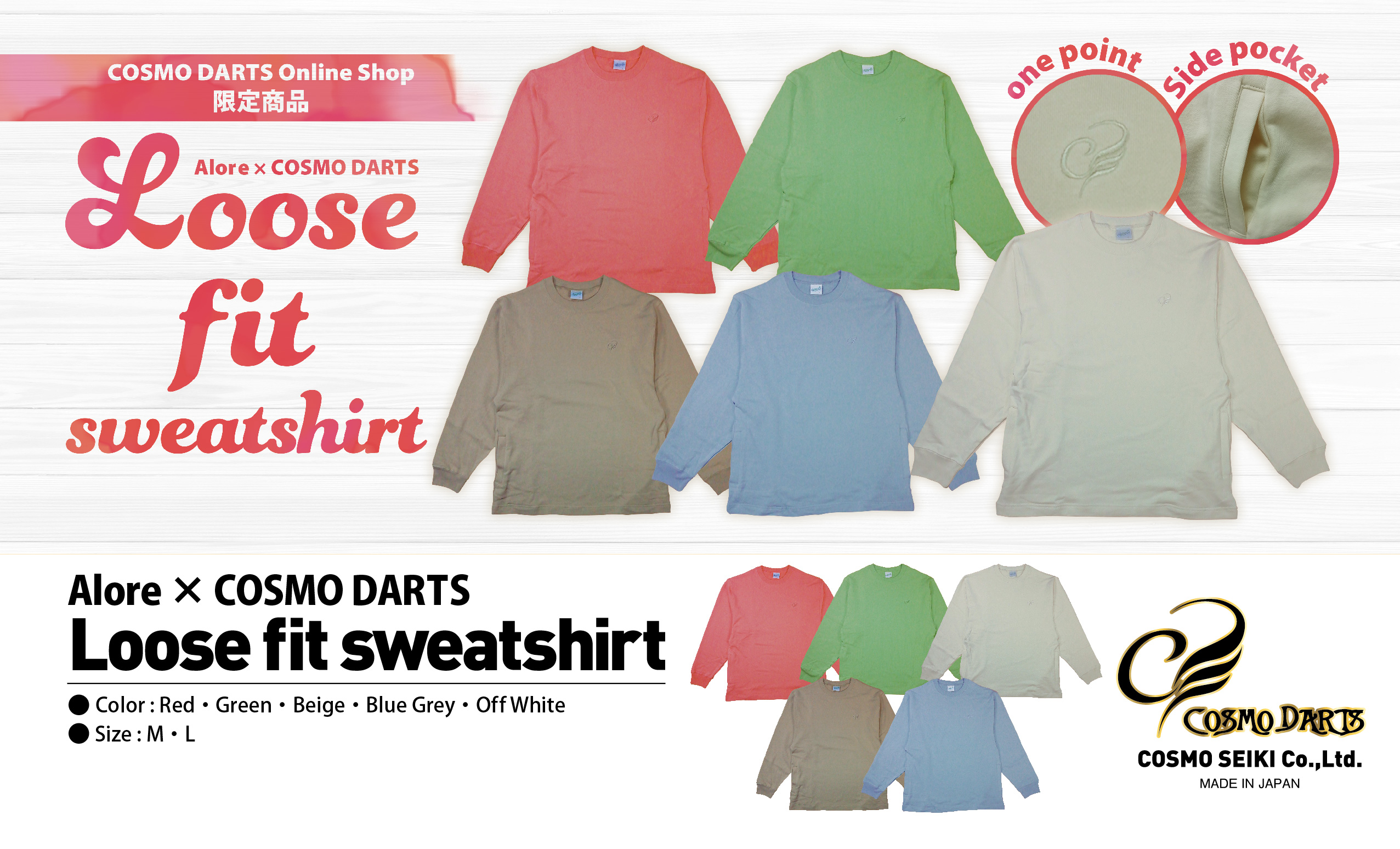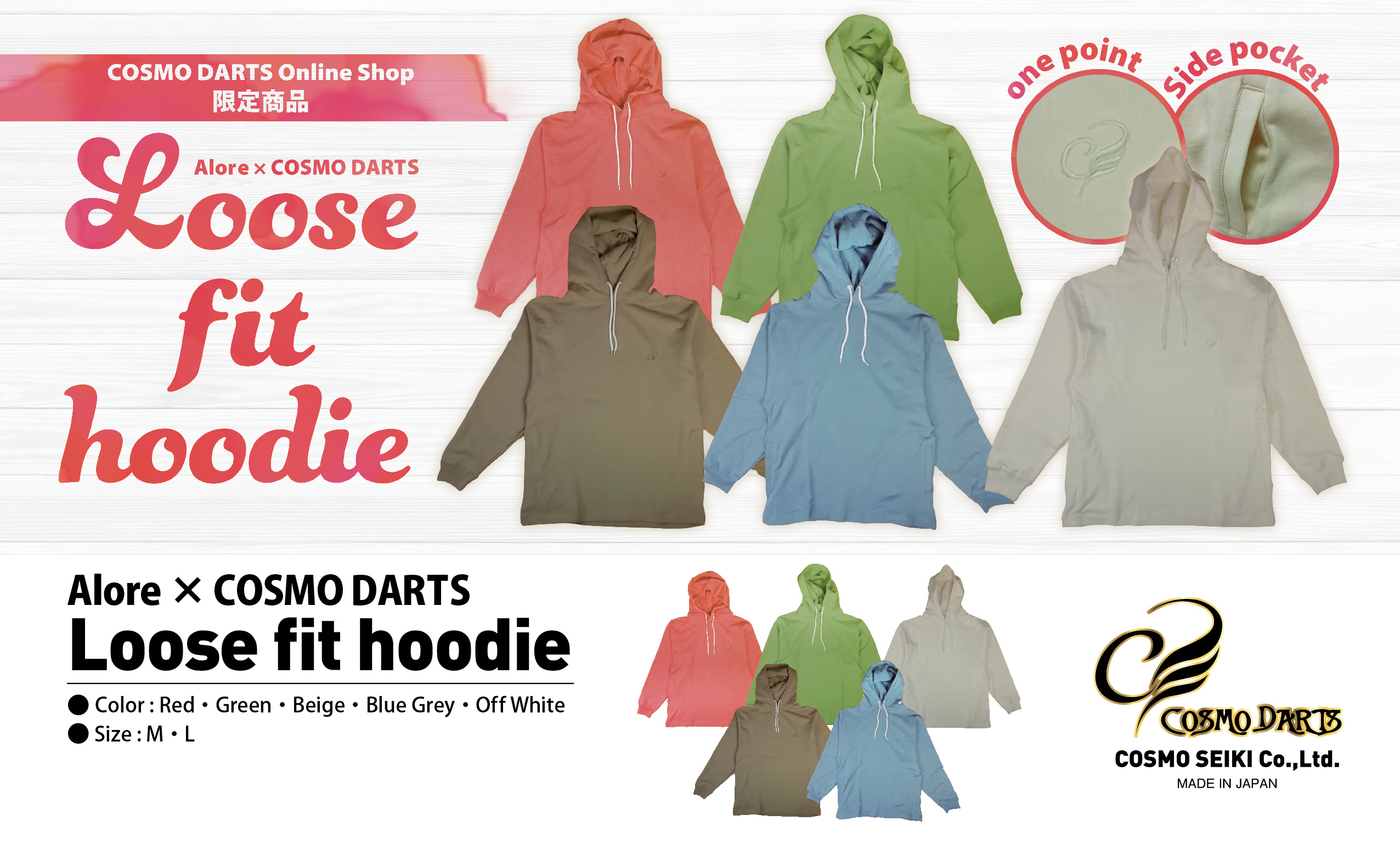 Apologies! Apparently, this apparel applies to a few only. These clothes will only be available directly from us in Japan. Sorry!
---
These items are due out on February 28th. Please contact your local Cosmo Darts distributor to find out exactly when they will have them in stock! Thank you all so much for your support! We couldn't do it without you!