Hello Everybody!
It's time for our new product announcements for May.
---
Case-X|New Colors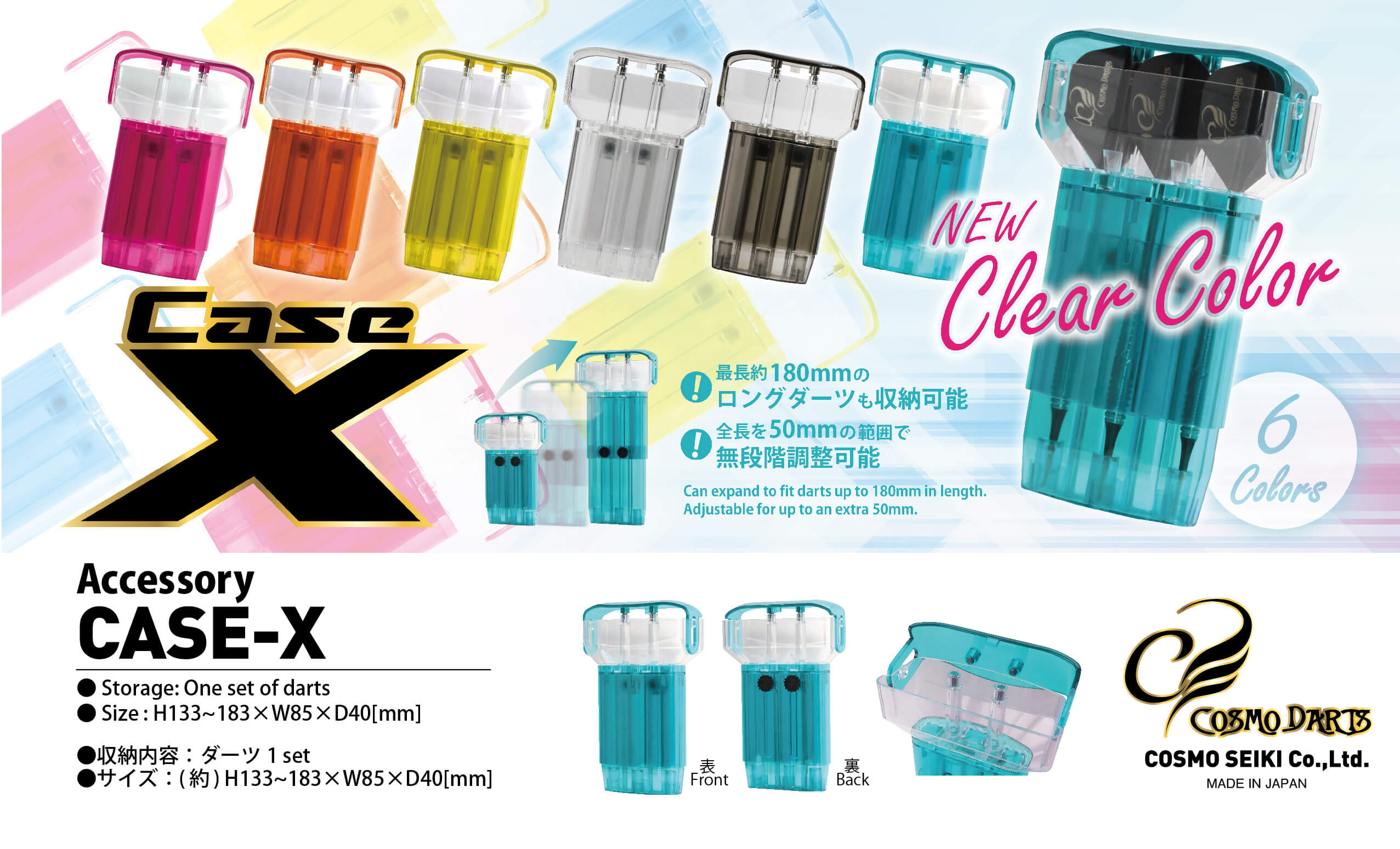 We're addin six new colors to our Case-X Lineup:
Clear, Clear Black, Clear Blue, Clear Pink, Clear Yellow, and Clear Orange.
This gives you an amazing 12 variations to choose from! You can now perfectly match your shaft color to your case color!
---
Fit Flight (AIR) × Juggler / Japanese Crane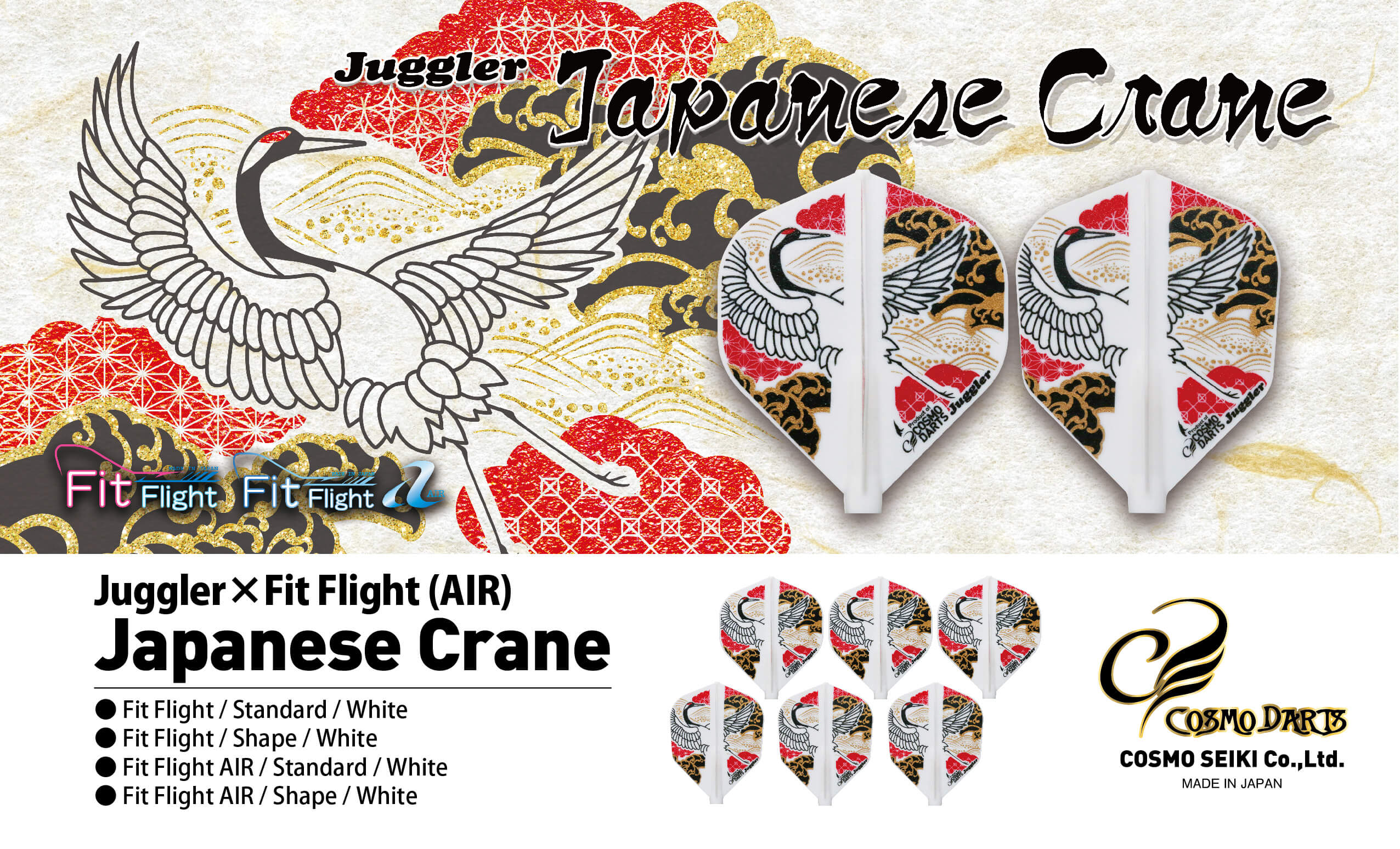 A beautiful new addition to the Juggler lineup! These birds are the symbol of Japan.
As a part of the Juggler lineup, these flights will be limited in number, so get one before they're gone.
---
COSMO DARTS MASK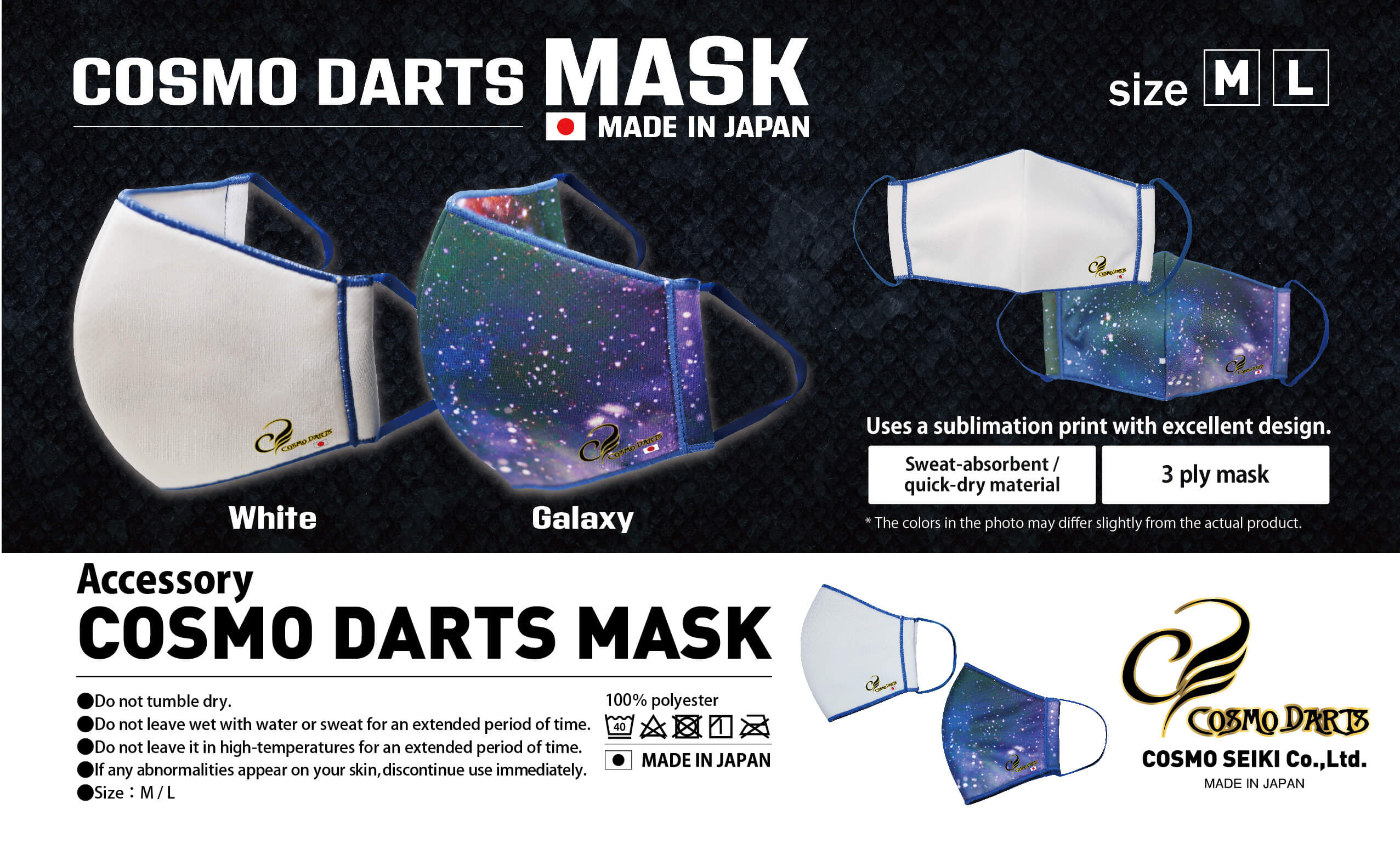 COSMO DARTS Original Mask
These three ply masks are sweat-absorbent and fast drying. They are Made in Japan and printed with sublimation printing, so the design will not run.
The simple, yet elegant white and the stylish galaxy print are both available in M and L sizes.
---
These items will go on sale on May 28th. Be sure to ask your local Cosmo Darts distributor about their availability before then!
As always thank you all so much for you support.