Happy Valentine's Day!
To show our love for you, we have some exciting new products for you this month!
---
CLUTCH DUO (Five colors)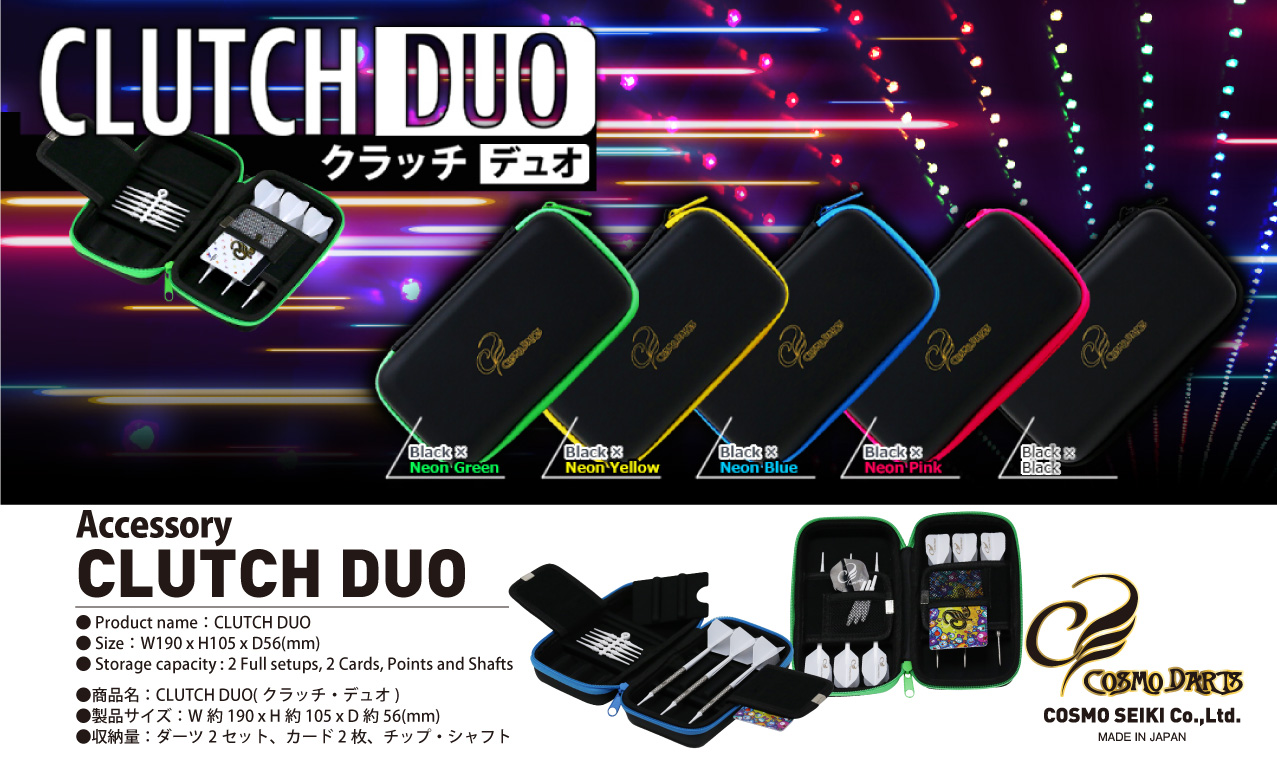 Our first ever EVA case! And it's quite the standout!
Designed with ease of use in mind, the Clutch Duo takes almost no effort to load or unload your darts. You can just drop them all in or grab them all out in one go!
Not only that, but the Clutch Duo will hold two full setups while only being slightly larger than most companies' one-setup cases! And there's still plenty of storage room!
Utilizing the dead-space under the darts, there's plenty of room to store spare shafts or soft tips or even loose change for the night out! There's even a front facing pocket, sized to hold your soft-tip dart machine card or more spares!
While the Clutch Duo was designed to protect setups using molded flights, it will still help you keep the shape and angle of your paper flights as well! There's plenty of room in the under the darts storage or in the front pocket for extra paper flights.
SMOOTH OPERATORS 2
SMOOTH OPERATORS 2_steel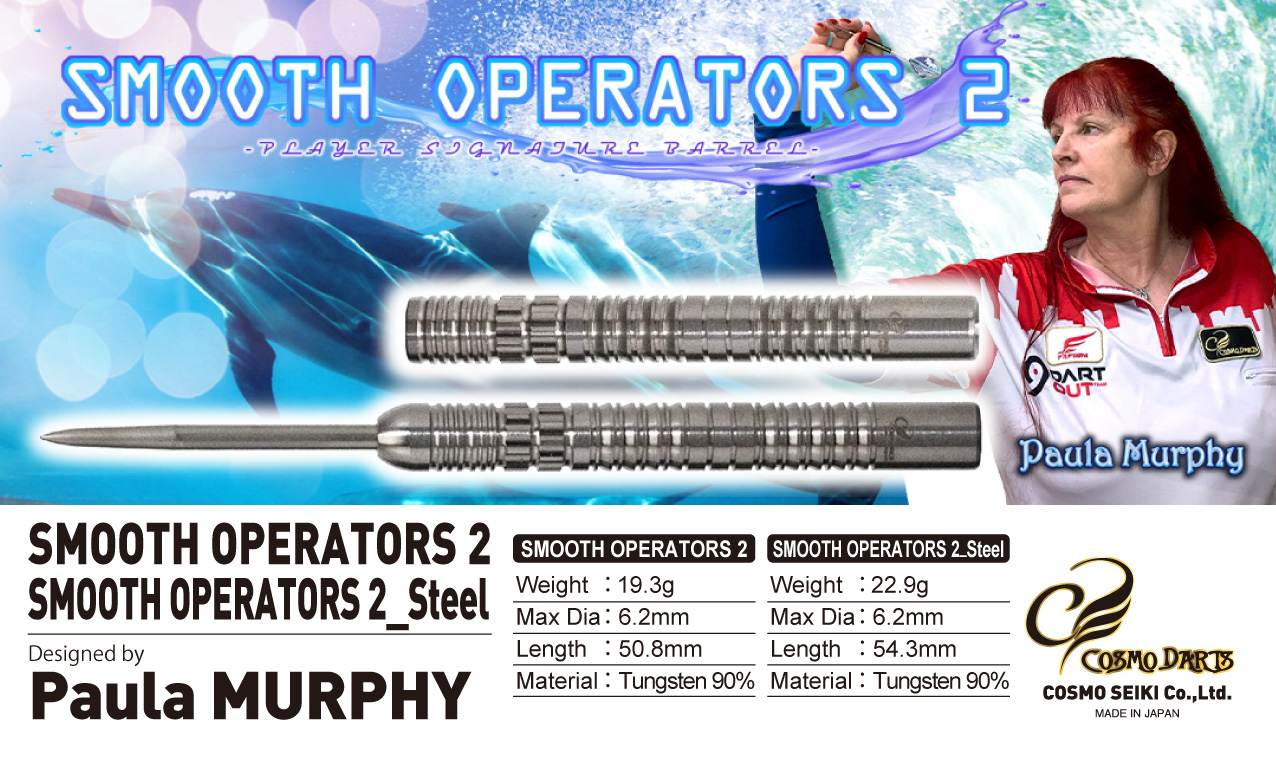 She's a Smooth Operator (2)! Smooth Operator (2)! Coast to coast, LA to Chicago!
Our second collaboration with perennial WDF top-ranked Paula Murphy, one of the top lady darters in the US!
Largely based off the original (and popular!) Smooth Operator, this second model uses more complex cuts and a bit more heft. It offers good grips from front to back, no matter where you hold your dart!
| | |
| --- | --- |
| Weight | 19.3g(soft) / 22.9g(steel) |
| Max Dia | 6.2mm |
| Length | 50.8mm(soft) / 54.3mm(steel) |
| Material | 90% Tungsten |
| 1 Set | 3 × Barrels |
Fit Flight AIR × Tom SAWYER 3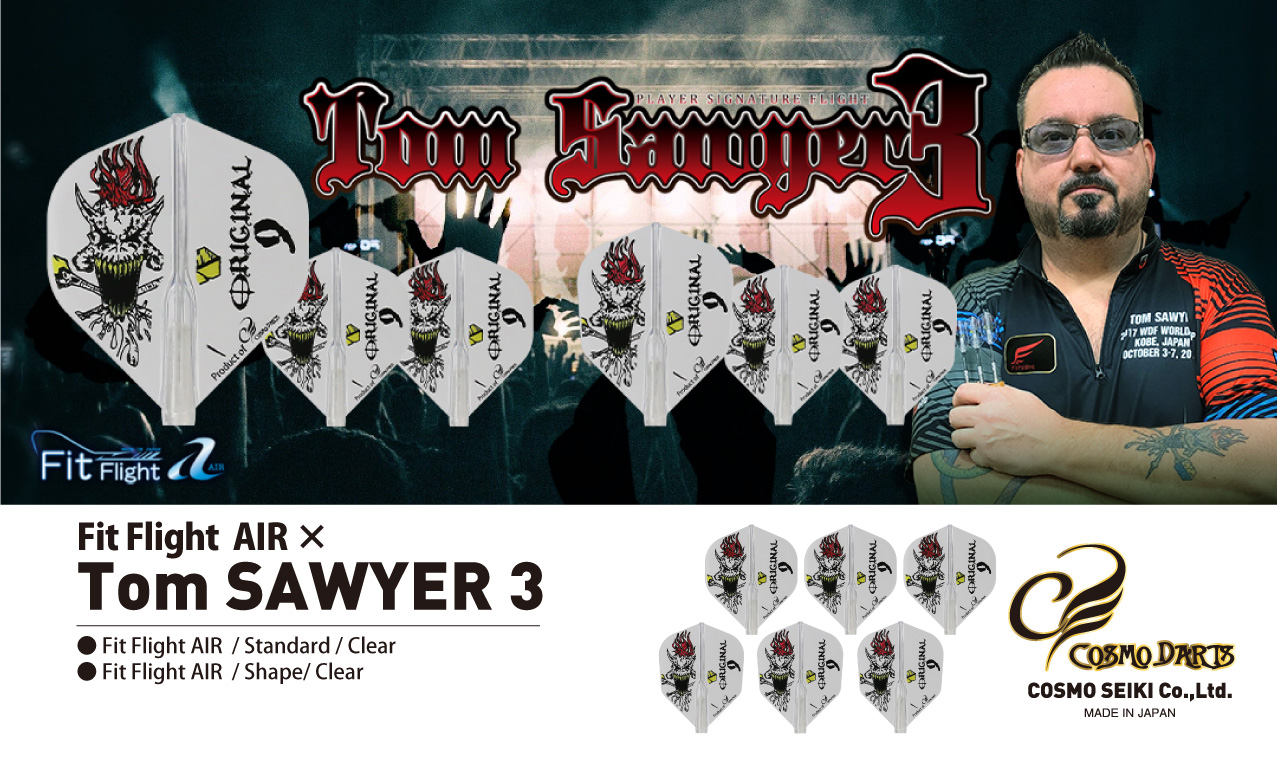 Our third flight collaboration with a modern-day warrior, Mean mean stride, Today's Tom Sawyer, Mean mean pride!
---
These products will start hitting shelves on February 28th, so please be sure to ask your local Cosmo Dart Partner about their availability!