Happy August, everyone! We hope that you're keeping cool during these hot hot days. We've got some hot new items that we hope will help keep you inside and cool behind the oche!
Fit Flight × Mathew Lee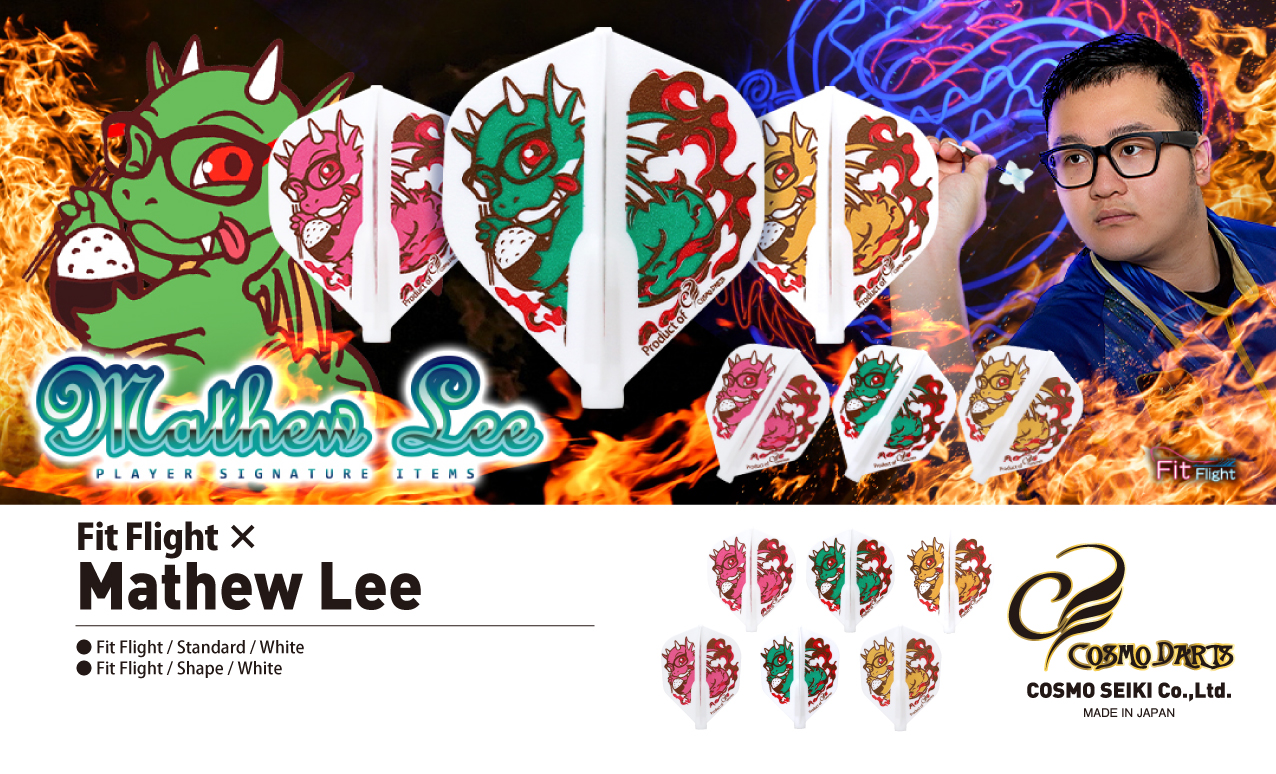 Our first collaboration with Hong Kong star Matthew Lee! Chow down on your opponents as this cute little dragon chows down on some rice!
Available in Fit Flight Standard and Shape
Fit Flight (AIR) Printed Series|Geometric Honeycomb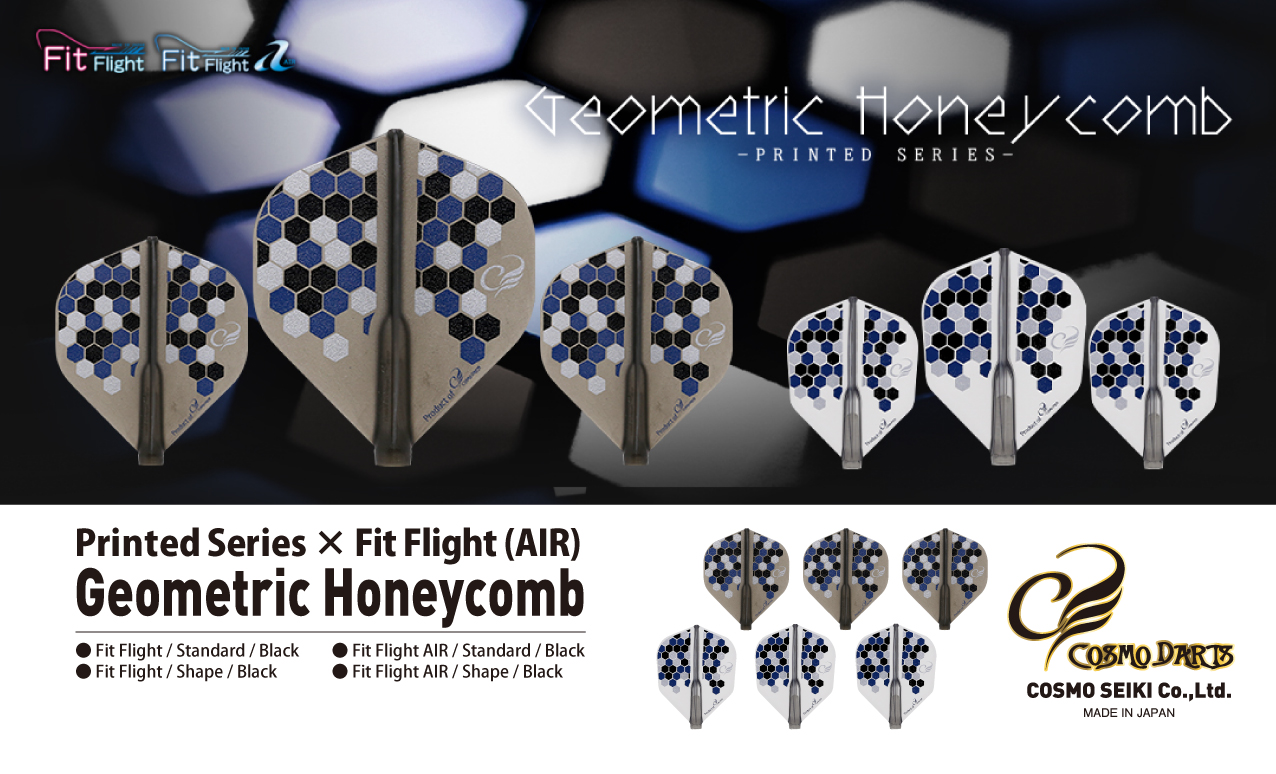 Our 24th Printed Series flight! Geometric Honeycomb
This is a nice, calm design for those players out there who want a bit of something on their flights, but don't want it to be too overboard and distracting!
Available in Fit Flight and Fit Flight AIR Standard and Shape
---
These flights will be hitting store shelves starting August 29th! Be sure to ask your local Cosmo Darts partner about their availability!