Hello Everyone!
It is great pleasure that we announce out June 2023 new products.
---
Shunpei NOGE v2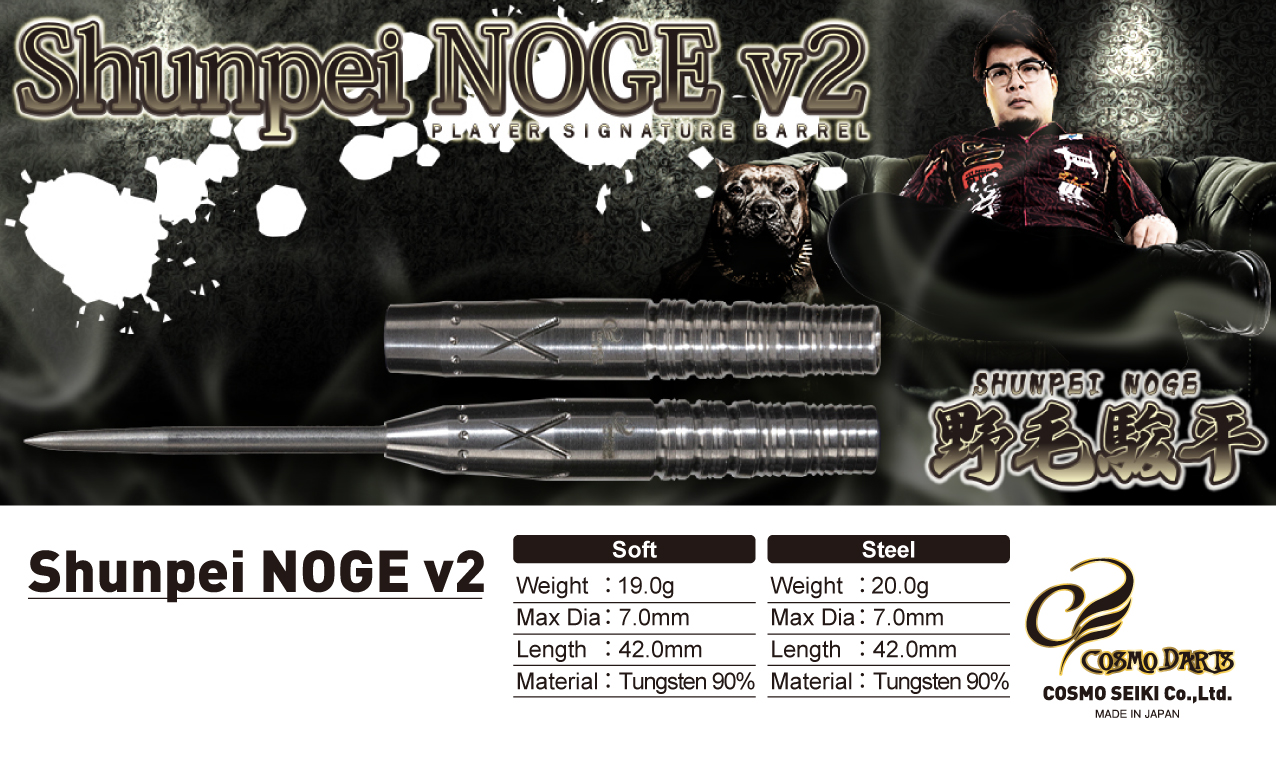 Thinner and longer than Shunpei's previous release, Gaoo!!!, his new barrels offer a more aggressive grip in the back.
| | |
| --- | --- |
| Weight | 19.0g(soft) / 20.0g(steel) |
| Max Dia | 7.0mm |
| Length | 42.0mm |
| Material | 90% Tungsten |
| 1 Set | 3 × Barrels |
Shogo YOKUMOTO v2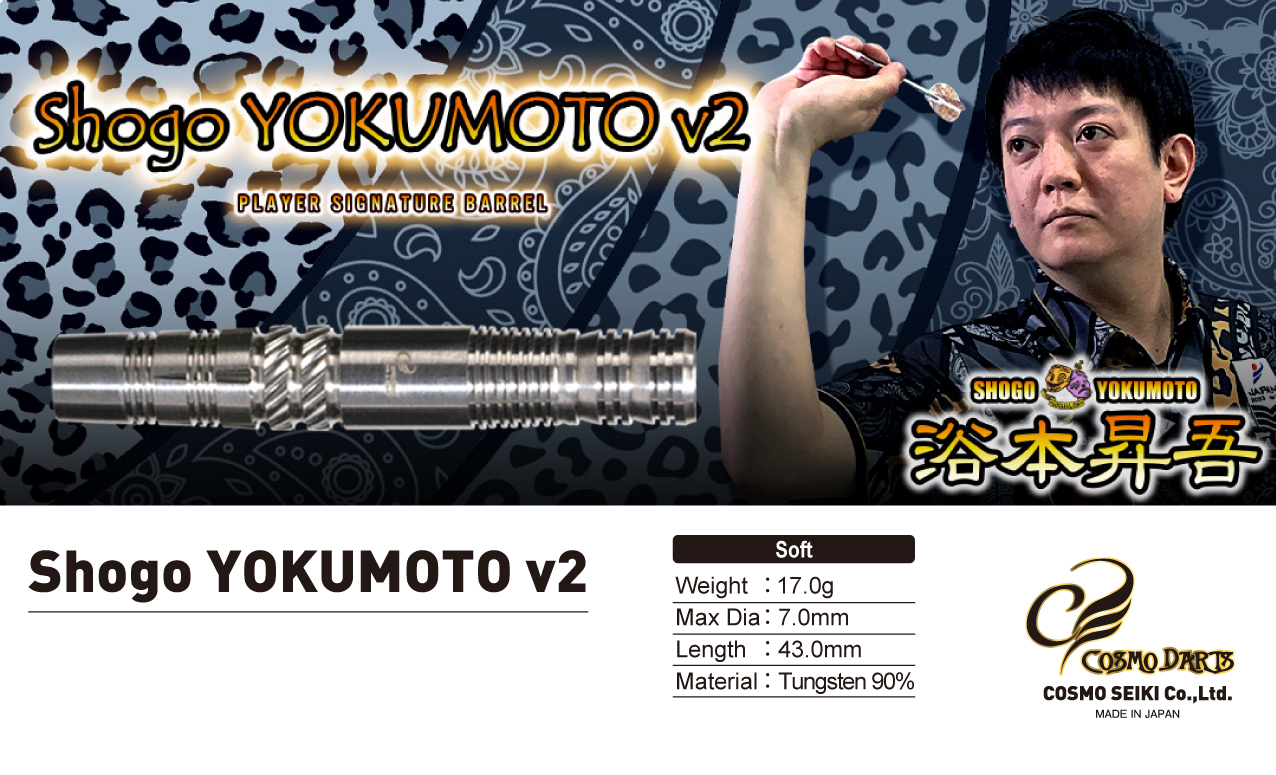 For players looking for a tad-bit lighter soft tip barrels, Shogo's new barrels offer a pleasing and functional design.
| | |
| --- | --- |
| Weight | 17.0g |
| Max Dia | 7.0mm |
| Length | 43.0mm |
| Material | 90% Tungsten |
| 1 Set | 3 × Barrels |
Fit Flight (AIR) × Jeff Smith 3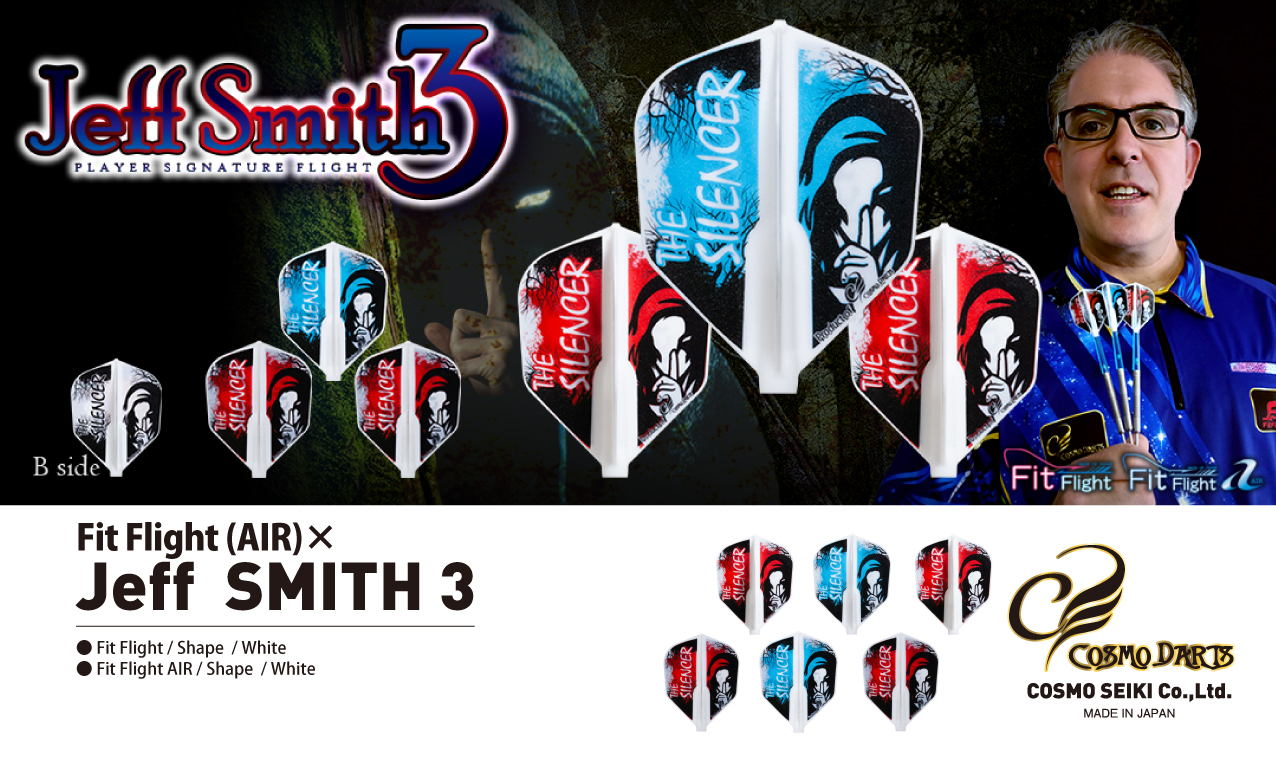 We're pleased to welcome Jeff back by releasing his third flight model with us! These are his first fully 4-sided printed flights with us. We just can't keep quiet about that!
Available in Fit Flight and Fit Flight AIR Shape.
Fit Flight AIR × Shogo Yokumoto 3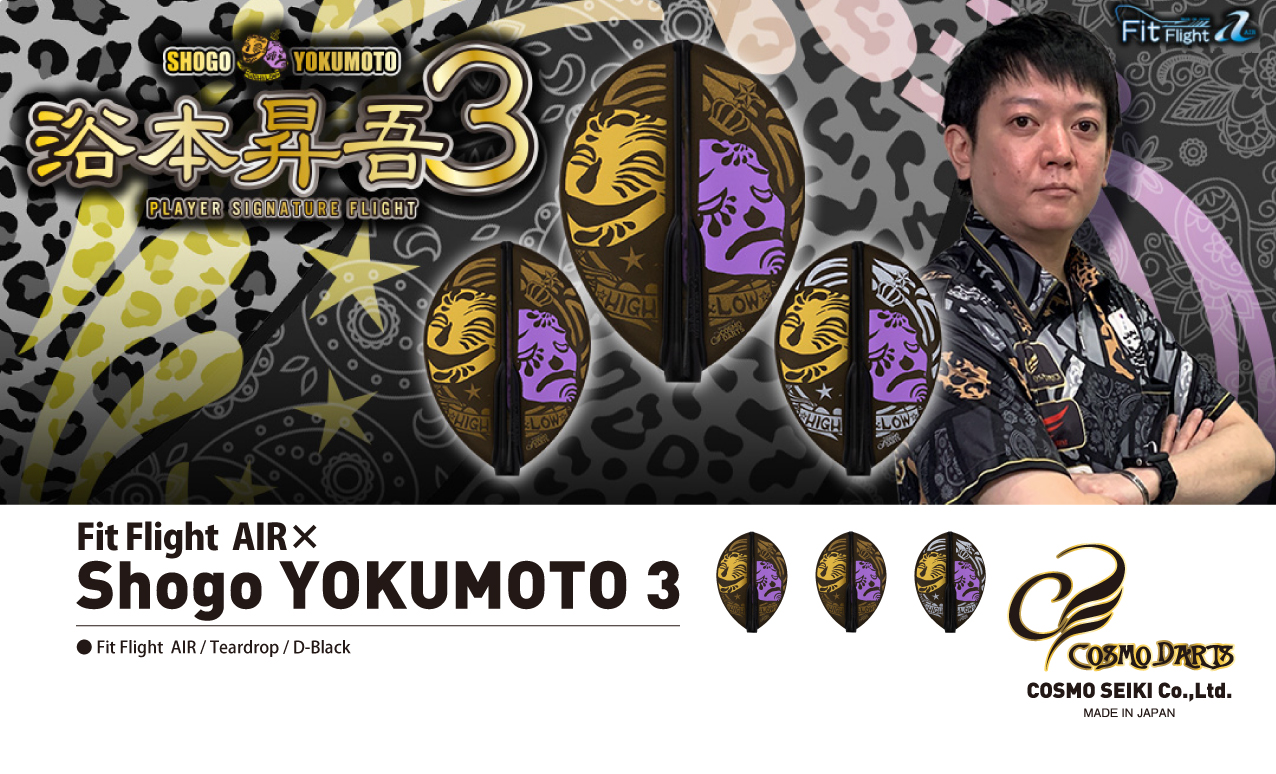 We don't want to be too dramatic, but these are our third Shogo Yokumoto flights!
Available in Fit Flight AIR Teardrop
Extractor PLUS Tool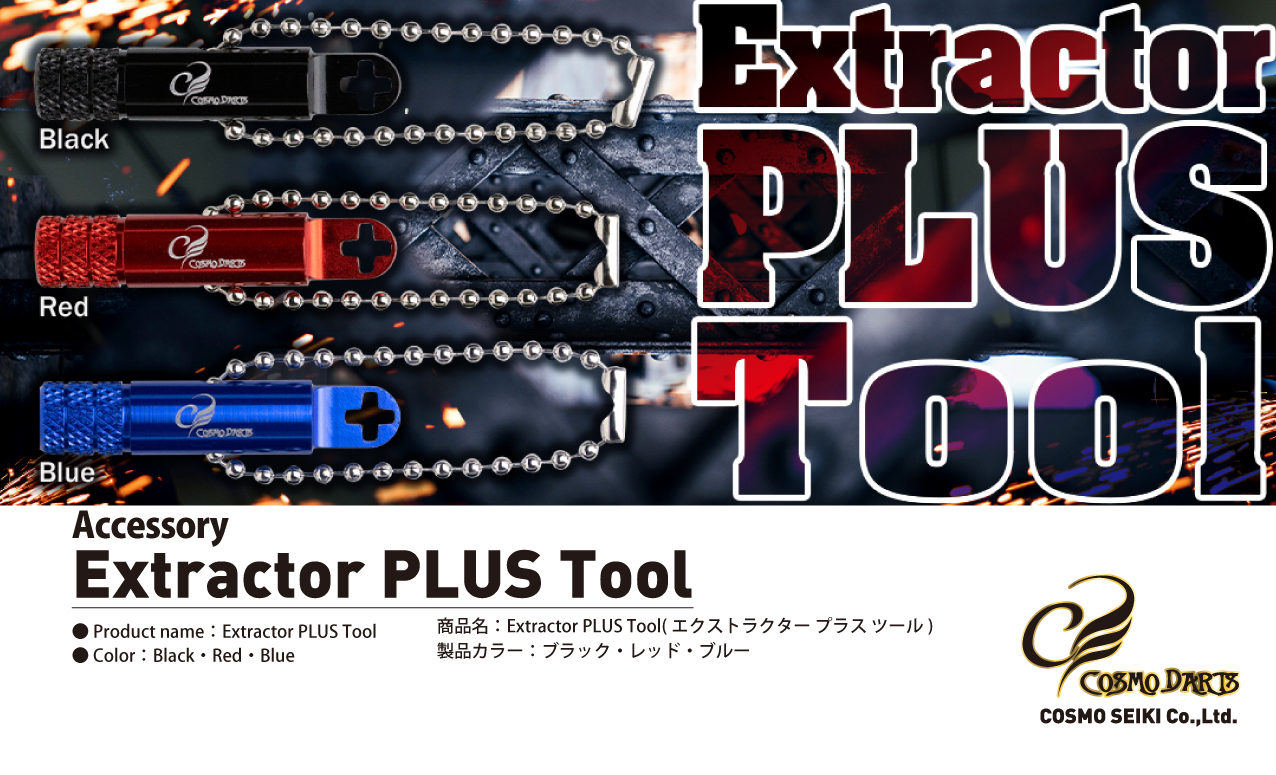 Tighten your Fit Point PLUS tips or remove a broken shaft, this tool does it all!
●Colors: Black, Red, and Blue
●Three styles
COSMO DARTS Original Imabari Towel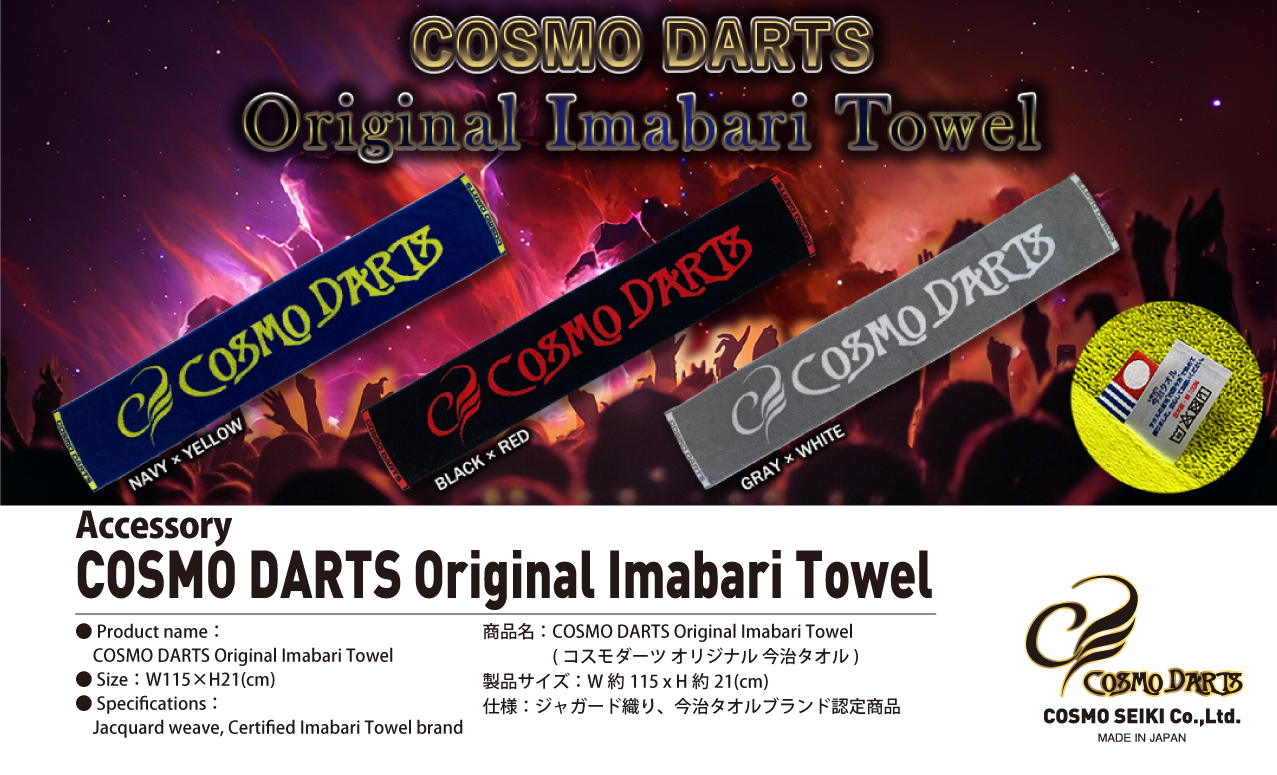 A renown brand throughout Japan, Imabari Towels have high standards and go through rigorous quality control. These towels aren't printed, rather two different threads are woven together to create the design and make thick, long-lasting towels.
●Size: 115cm×21cm
●Colors: Navy × Yellow, Black × Red, and Gray × White
●Three styles
Steel Points (For Player's Signature Barrels)

You asked and we answered! Finally the points for our Player Signature line are available for purchase. These points are slightly roughed to help create a firm grip in the board.
●Length: 35mm
●Colors: Silver
Steel Points (For Discovery Label)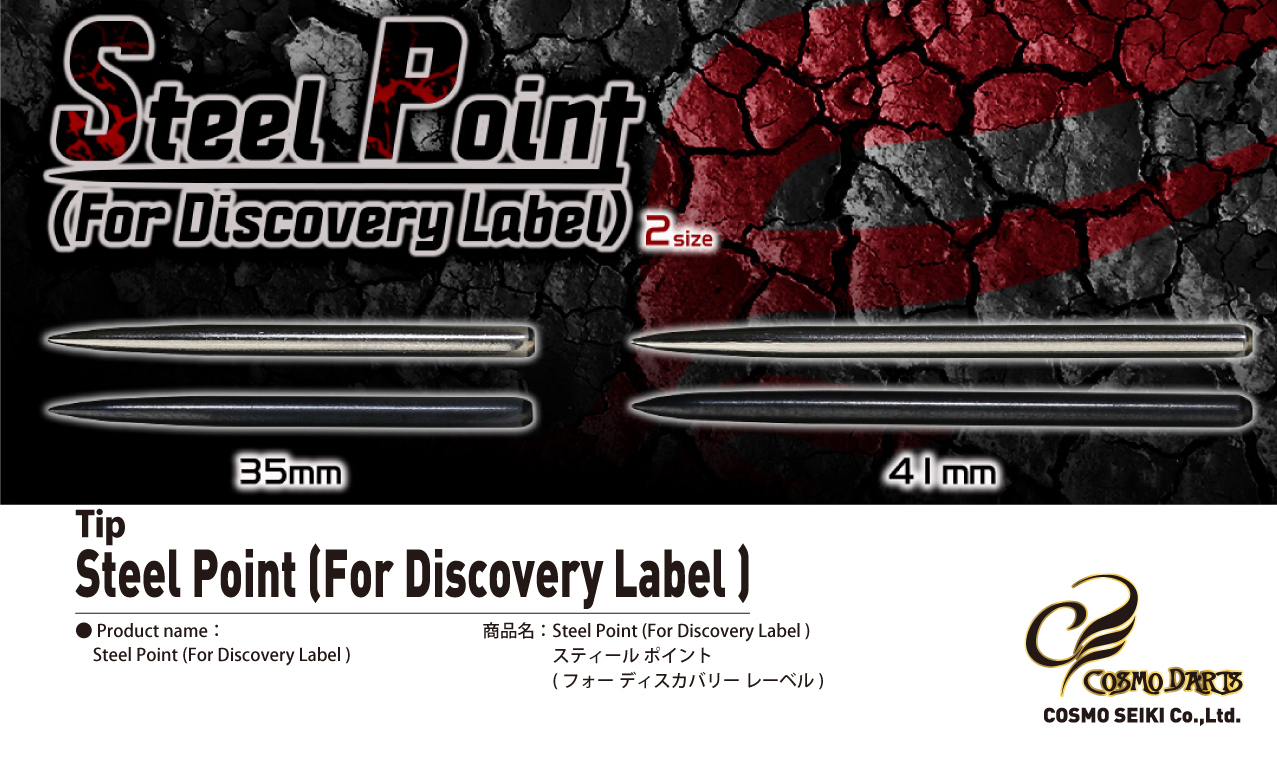 We're also offering two lengths and two colors compatible with our Discovery Label line.
●Length: 35mm and 41mm
●Colors: Silver and Black
●Four types
---
These items will start hitting our partner's shelves on June 28th! Please check with your nearest Cosmo Darts partner to find out about their availability