Hi everyone!
Here's our new lineup for September 2023!
---
CLUTCH DUO mesh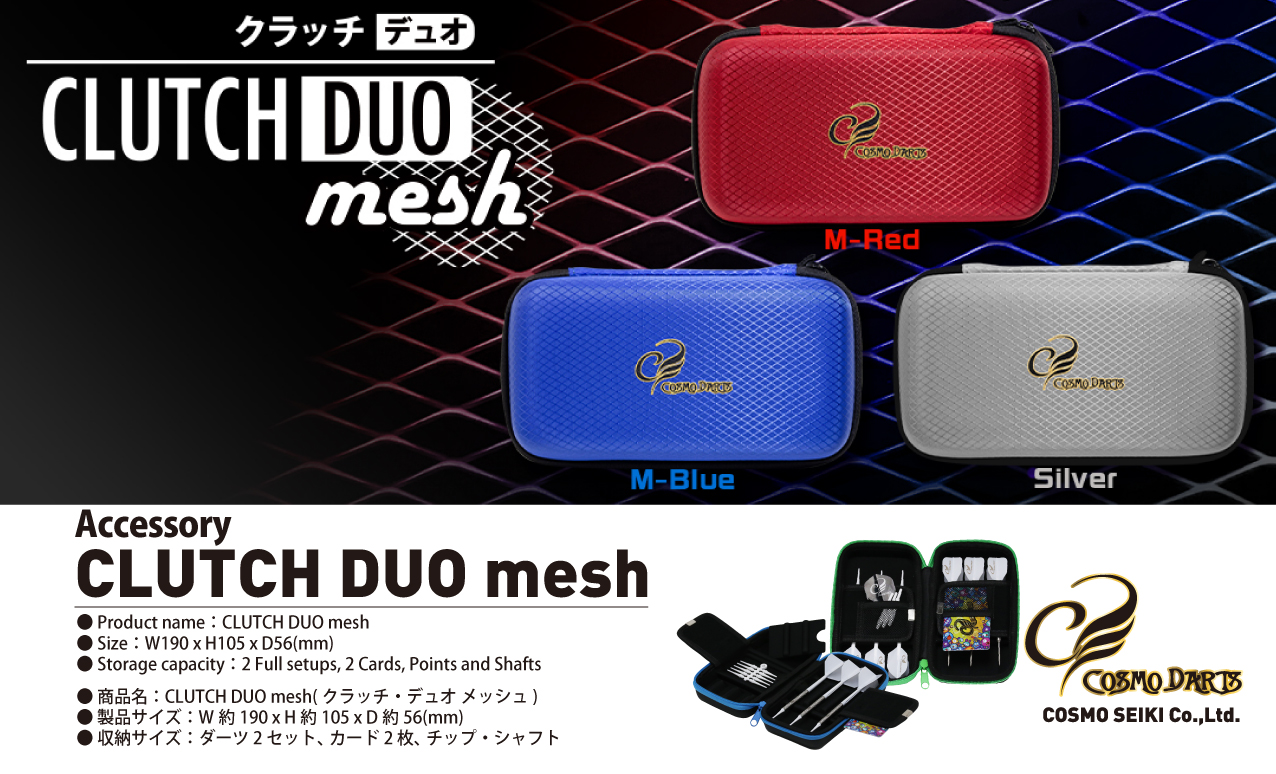 Clutch Duo is coming back with new metallic colors!!
Clutch Duo enables to hold two full setups with compact and slim form! And there's still plenty of storage room! You can include spare flights, shafts, soft tips, or whatever accessories you want!
【Spec】
Size:W190 x H105 x D56(mm)
Storage capacity:2 Full setups, 2 Cards, Points and Shafts
CLUTCH DUO × Tomoro Mizuno
CLUTCH DUO × Massimo Dante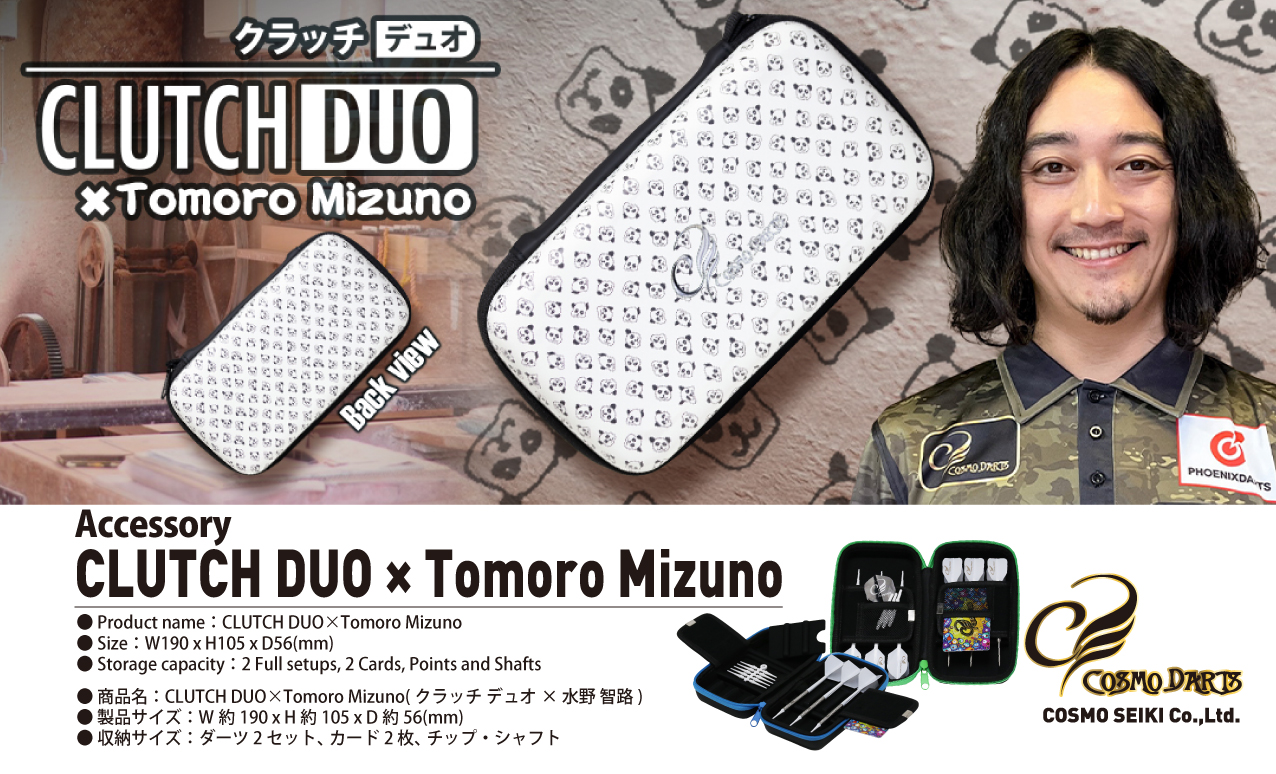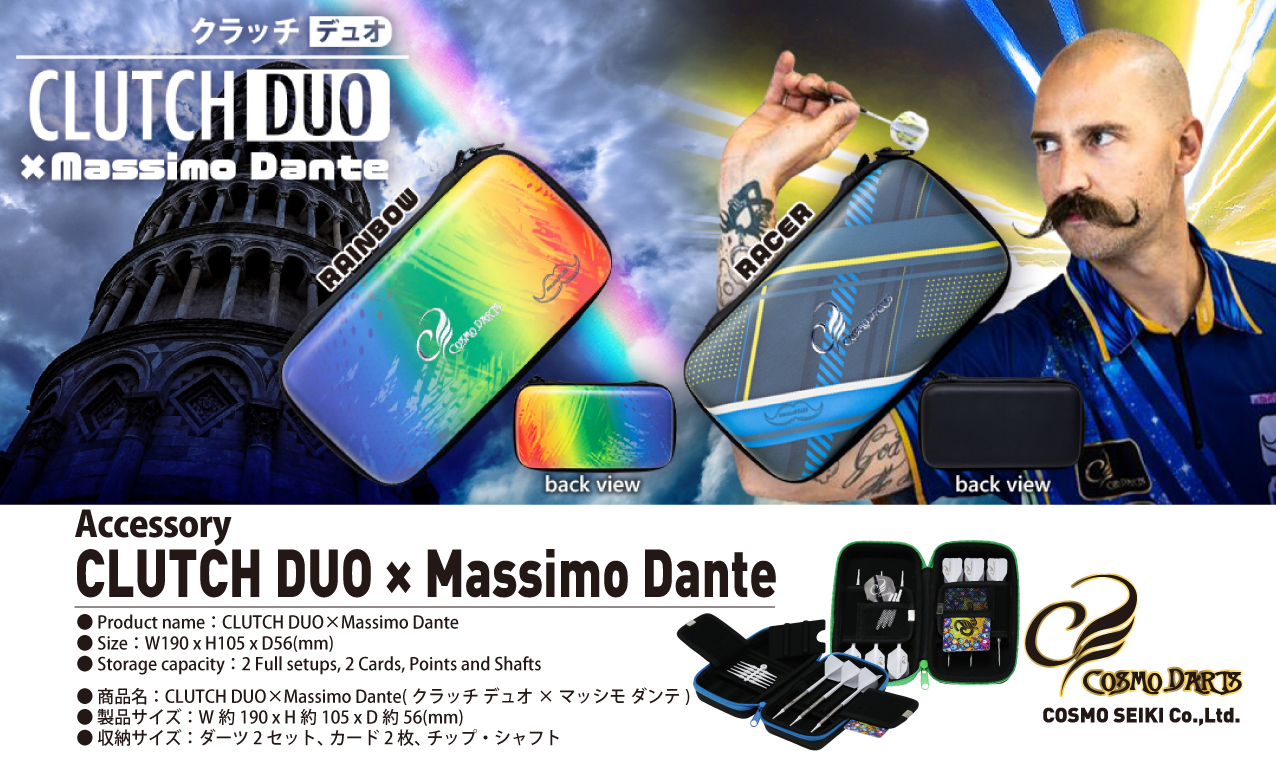 More exciting new ones!
Here are another new lineup of printed Clutch Duo, collaboration with our Japanese player Tomoro Mizuno, and Italy's Massimo Dante respectively!!
Tomoro Mizuno is not only a dart player but also a ceramist! One of his masterpiece, unique Panda is printed on Clutch Duo🐼
Massimo Dante played in the PDC World Cup of darts as a representative for Italy.
Not only dart, he is also top level as a designer! One of his famous art is F1 racer's helmet decoration!
His stylish and vivid design are printed on Clutch Duo with his trademark, great mustache!
Fit Flight (AIR) × Robin Curry 2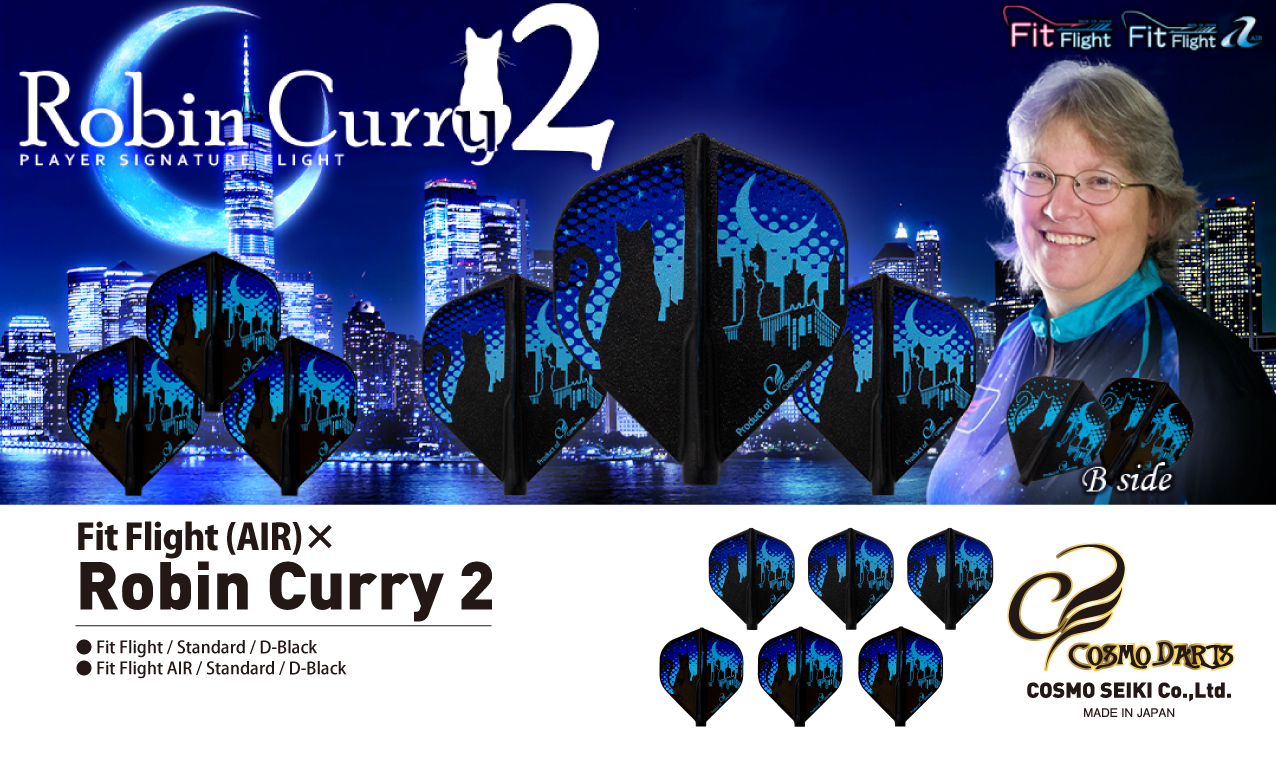 Our 2nd collaboration with Robin Curry, one of the top ladies player in North America!
The design is inspired by the skyline of New York City and "cats" theme is taken over from her 1st flight design.
Fit Flight (AIR) Printed Series|Liquid Camo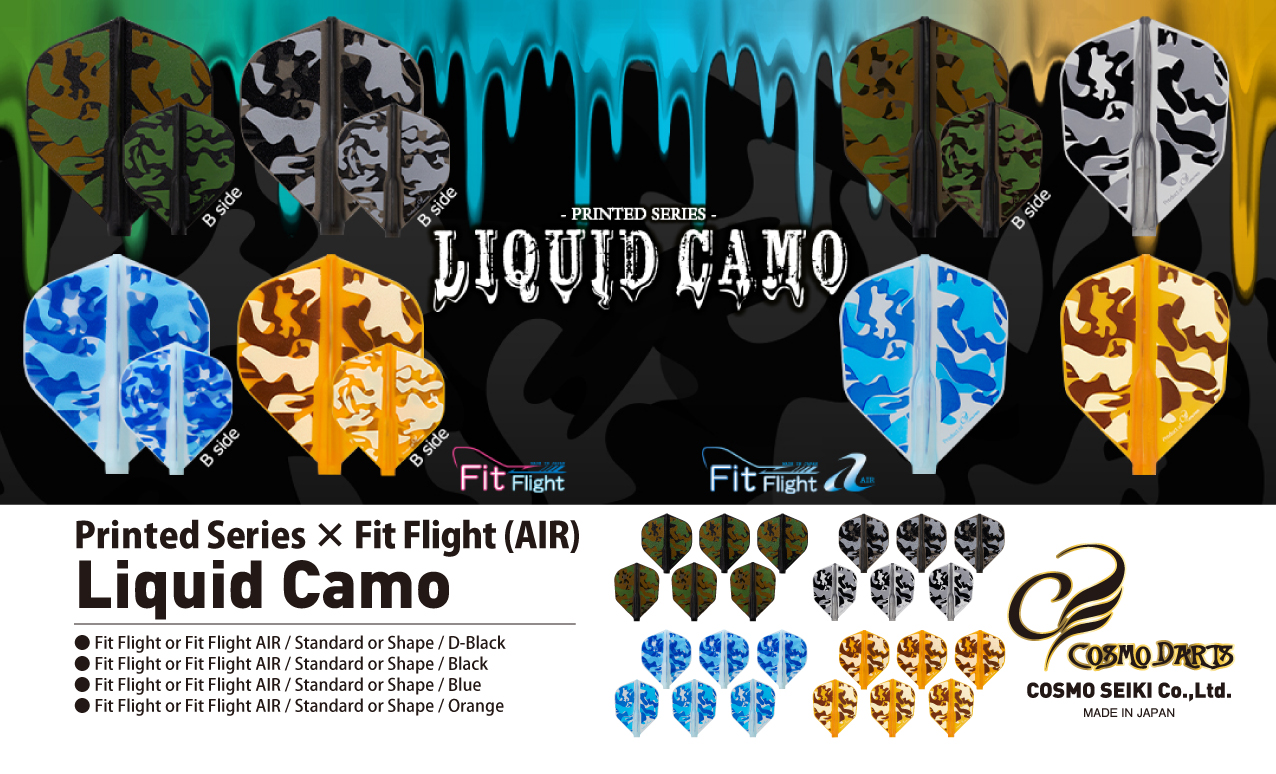 The Classic camo designs are added to the Printed Series lineup! Which one would you like? Or all of them? 
---
These products will start hitting shelves on September 28th, so please be sure to ask your local Cosmo Dart Partner about their availability!